All Posts Tagged With: "Theatrical Makeup"
Show: Marc Jacobs Spring 2010
Lead Artist: François Nars, Founder and Creative Director of NARS Cosmetics
Trend: Theatrical Makeup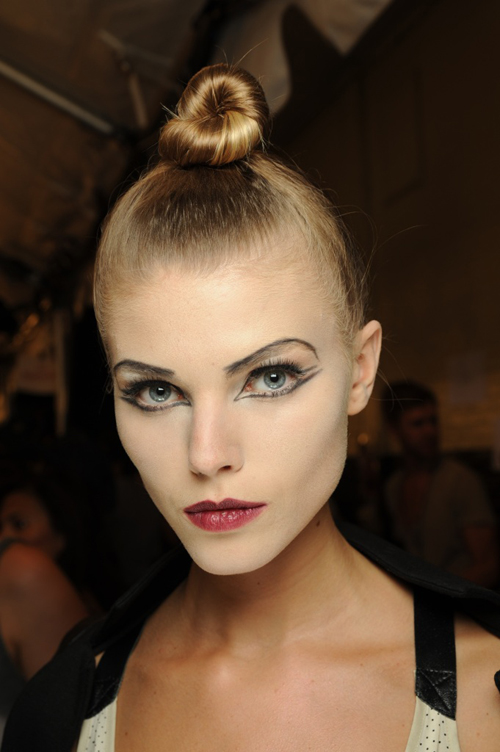 Inspiration: The look of the Marc Jacobs collection was inspired by the contemporary dancer, Martha Graham: Old-fashioned and theatrical but graceful and precise. At the same time, however, there was a darker side that was shone through: a quality of gothic romance. Ballerinas with a sense of mystery- as if part of them, along with some of their makeup, had been left behind on stage.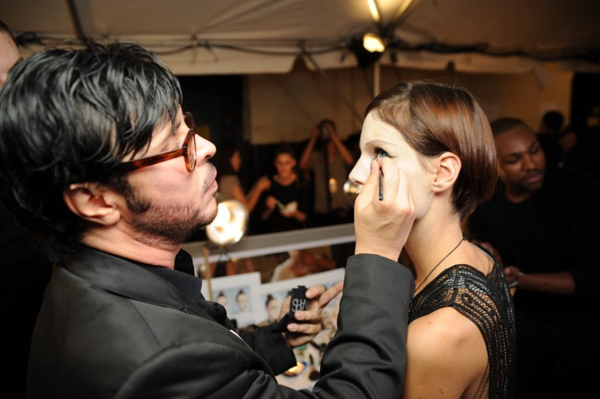 Look: Left-over stage makeup. The models weren't meant to have perfect makeup- rather, they were meant to encompass a "just came off-stage" effect. "Dancers in theater and opera always have white faces, pointed lips and an eye that is drawn outward, not upward-it's very theatrical, very ballet," said François Nars. He stressed the importance of the eye for this look, noting that "the shape of the eyeliner is important- it should open the eyes, especially underneath. The slashes of white is something they used to do in the 70s- it brings a 3-dimensional feeling to the makeup."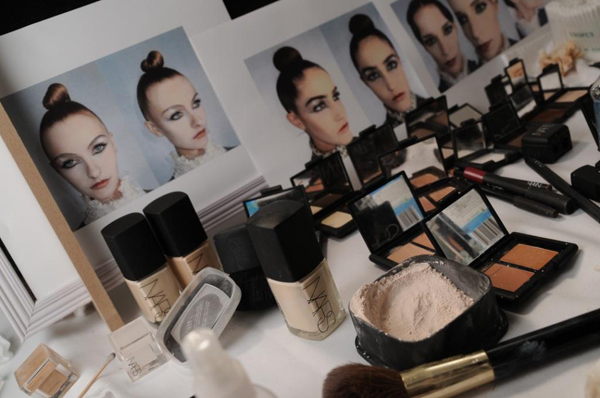 Below are some key products and steps for recreating the look: