All Posts Tagged With: "spring makeup"
TM is excited to introduce jane iredale's Spring 2017 collection, launching March 13th and a sneak peek webpage will be up on janeiredale.com on 2/27. This gathering of peachy, rosy radiance pays homage to Mother Earth's natural tones and celebrates individual radiance with complementary eye, lip and cheek shades for spring.
SPRING MAKEUP. Spring is around the corner, and all I'm thinking is new and fresh. In beauty terms it means what hot new products I can use this Spring that are so 2013. Here are my picks of the hottest beauty products this Spring, from good skincare for sensitive skin to makeup, perfume, and hair.
SKINCARE
I can't live without the Simple Skincare wipes. The NEW Simple Radiance Cleansing Wipes are perfume-free and so good at removing my makeup without irritating my skin! There's nothing worse than heavily-perfumed facial wipes that compete with my perfume… it almost doesn't make sense. These wipes from Simple are a must-have! They are great for travel, work and anytime you want to refresh.
I also love the NEW Eye Makeup Remover Pads for removing my eye makeup, which I'm addicted to. They are also good to correct makeup mistakes in the morning when I'm lining my eyes with a black liquid eye liner. It's Simple: wipe, correct, and start over. And lastly from Simple is the NEW Protecting Light Moisturizer with SPF 15… did I mention it's oil free? I need this moisturizer every day to help protect my skin from the sun. It's light, fragrance free and it does the job: it hydrates perfectly. It helps to my powder foundation set nicely by making my skin dewy and moist.
Peter Philips, Creative Director of CHANEL Make Up used the following CHANEL products to create the runway beauty looks:
Skin prepared with HYDRAMAX + ACTIVE Nourishing Cream for Dry Skin
The Complexion
VITALUMIERE AQUA Ultra-Light Skin Perfecting Makeup SPF 15
POUDRE UNIVERSELLE LIBRE Natural Finish Loose Powder
ECLAT LUMIERE Highlighting Face Pen
CORRECTEUR PERFECTION Long Lasting Concealer
Lancôme spring color collection, Ultra Lavande, is now available on lancome.com. This fun, sophisticated collection, designed by Lancôme's Aaron De Mey, is brimming with groovy shades of violet and sheer pink with pops of silver and gold. New Ombre Magnétique shades and Le Vernis in Violet Groove, as seen on the nails of Lancôme's newest spokesmodel, Julia Restoin Roitfeld. Also adorably chic—the French Touch Absolu lipstick in the mini disco packaging.
Zoya Intimate Collection Spring 2011 Nail Color is available from 01/15/2011.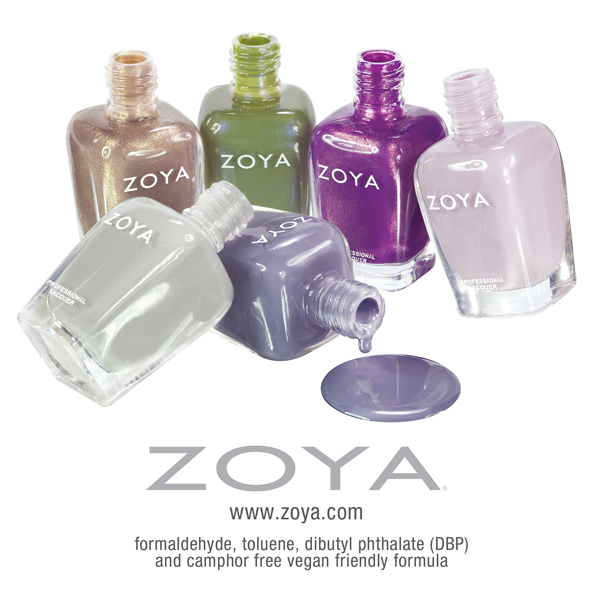 Zoya Intimate Collection
Marley (ZP542) – lavender pink with a whisper of metallic
Introducing the NARS Spring 2011 makeup collection available starting January 15th, 2011, at narscosmetics.com.

NARS Spring 2011 campaign
The Spring 2011 Collection, created by Founder and Creative Director François Nars and featuring Iris Strubegger, awakens the spirit to spring.
Gabrielle 'Coco' Chanel believed the light-reflecting property of pearls enhanced a woman's natural beauty by bringing a delicate luminosity to her skin. Peter Philips, Global Creative Director of CHANEL Makeup, captures this quality in a radiant Spring 2011 Collection, LES PERLES DE CHANEL. Pearlized shades of black and white are accented with pinks and corals, brightening the complexion and creating a natural glow. Not to be outshone, nail shades extend the trend.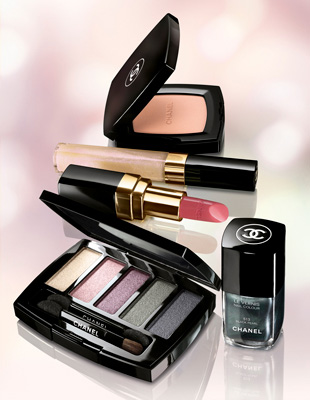 OMBRES PERLÉES DE CHANEL EYESHADOW PALETTE
This palette of five luminous and intense shades flatters eyes in every light with the luster of the finest pearls. The ultra-refined powder formula resists creasing, and unique, custom applicators provide precise delivery of colour and seamless blending. $65.00 Limited Edition
Spring Makeup: This spring gather your friends and your crush together for an afternoon of fun! Re-live your favorite childhood memories of playing games such as Simon says, Red Light/Green Light, Hide and Seek and TV Tag. This spring, Napoleon Perdis challenges you to a game of Napoleon Says on how to wear the latest pastel colors this spring and look fabulous!
To achieve a beautiful golden face, Napoleon says: Using a basic skin care regime on a daily basis will help eliminate dry and dead skin cells that can make the skin look dull. Next, apply a primer like my Auto Pilot Pre-Foundation Primer. Not only does primer keep your makeup looking smoother and lasting longer, but many of ingredients promote skin hydration and will keep your skin looking fresh and radiant. Iridescent creams and liquids are the perfect tool to promote skin luminosity.
Are you looking for a fresh, glamorous look to brush off those winter days? Elizabeth Arden's NEW Spring/Summer 2010 Makeup Collection might be for you. Here are the highlight of their latest additions:
Pure Finish Mineral Bronzing Powder: This new formula conditions skin with fresh-ground, micro-light minerals that give you a beautiful natural glow, perfect for any summer day. The compact also comes with a collapsible kabuki brush, a must-have for every makeup bag.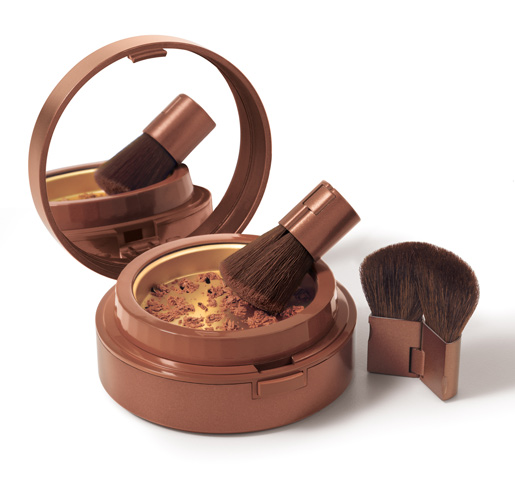 CHANEL 2010 SPRING/SUMMER HAUTE COUTURE BEAUTY: Get The Look and makeup tutorial.
"Karl Lagerfeld gave me three key words: Neon Baroque, Chemical Pastels and Liquid Silver. For the lips I used the new Summer 2010 Rouge Allure Lipstick in Genial. This coral shade perfectly matched the Technicolor and Neon Baroque spirit Karl wanted for the makeup at this show."- Peter Philips, Global Creative Director of CHANEL Makeup.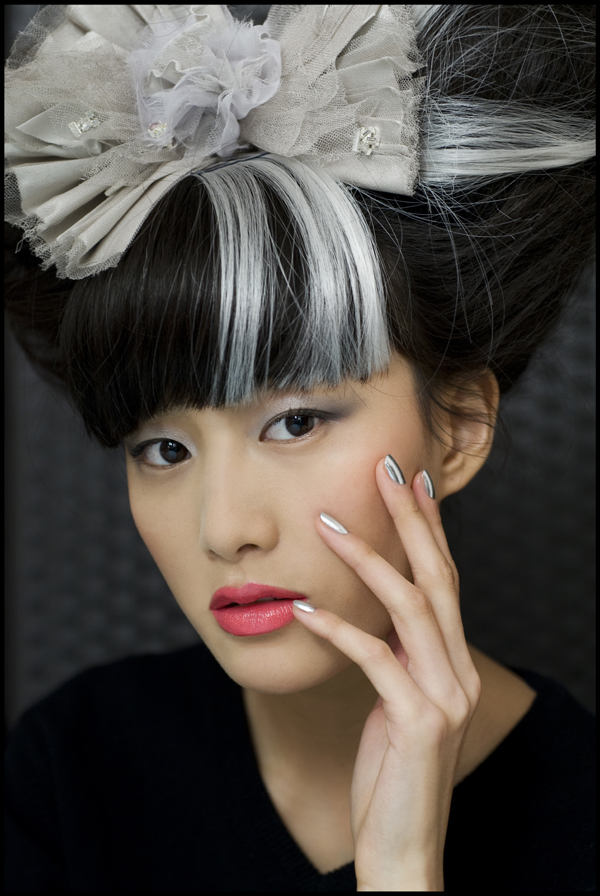 Photo Credit: vincent lappartient – photographe
Marta Walsh says: I love the CHANEL Spring/Summer 2010 makeup, particularly the coral lips and the silver nail polish. I also loving the grey and white highlights on model's hair, and yes, the hairstyle.
Peter used the following CHANEL products to create the runway beauty looks:
Skincare:
Skin prepared with Hydramax + Active Nourishing Cream for Dry Skin (Available in March 2010)
Complexion: Base Lumiere Illuminating Makeup Base Pro Lumiere Professional Finish Makeup SPF 15
Poudre Universelle Libre Natural Finish Loose Powder
Stylo Eclat Lumiere Highlighter Face Pen
Correcteur Perfection Long Lasting Concealer