All Posts Tagged With: "eyeshadow quad"
Estée Lauder is excited to share the Blacker Than Black Makeup Collection (limited edition, launching December 2009) for a vampy, dramatic eye look. Just in time for holiday parties, six mascaras are introduced in a jet-black, sleek formula for lashes that draw all the attention while the Eyeshadow Quad in Black Smoke (permanent addition) creates that coveted smokey eye.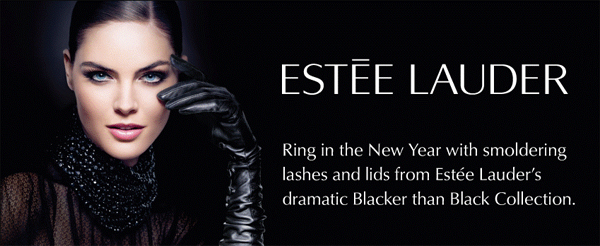 Now beautifully bold, dramatic eyes are just a wave of the wand away. Don't be shy, make your eyes the center of attention with Estée Lauder's new Blacker Than Black eye collection. This unique collection features six of Estée Lauder's most popular mascara formulas each in a richer, more concentrated, more dramatic black shade for eyes that appear bigger, bolder, more dramatic! Because the mascara is so concentrated, it creates a contrast that defines and frames the eyes for a look that is at once highly sophisticated and utterly alluring. And, whether your look calls for lashes that are lengthened, defined, volumized, lifted, curled or a combination, you can achieve the look you want as each of these luxurious mascaras offer the same unique benefits as their original formulas, but now with the deepest, intense jet black effect.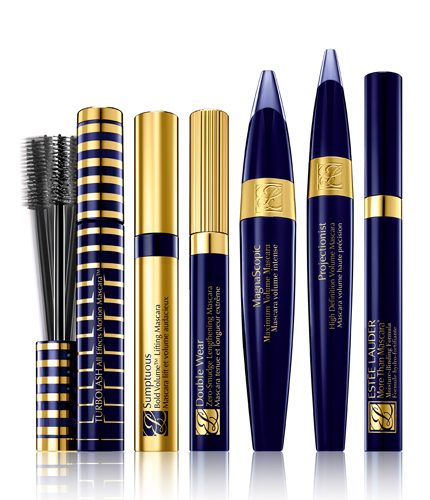 Watch my video blog for today talking about my favorite picks for the *Avon Fall Color 2009.
Products mentioned in the same order presented in Marta's Vlog:
Avon smooth minerals foundation in Transparent Glow ($11)
Avon smooth minerals foundation in Light Beige ($11)
ANEW Wrinkle Zone Line Smoothing Duo in medium (by AVON)
Introducing the Romantic Collection for Fall 2009 and the Golden Beams Collection for Holiday 2009: two new collections showcasing new colours, new attitude and new direction. Inspired by Dolce & Gabbana's gravitation toward surrealism, each palette embraces a bold insouciance and a sexy spontaneity that challenges the archetypal face of beauty with the revolutionary Dolce & Gabbana aesthetic.
Created for the Dolce & Gabbana woman who seeks a look that's at once disarmingly assertive and simultaneously seductive, The Make Up captures implicit femininity and explicit sensuality, specially designed for the woman who chooses a life of passion, full-on glamour and ultimate luxury. She aspires to perfection and achieves it; takes risks and succeeds.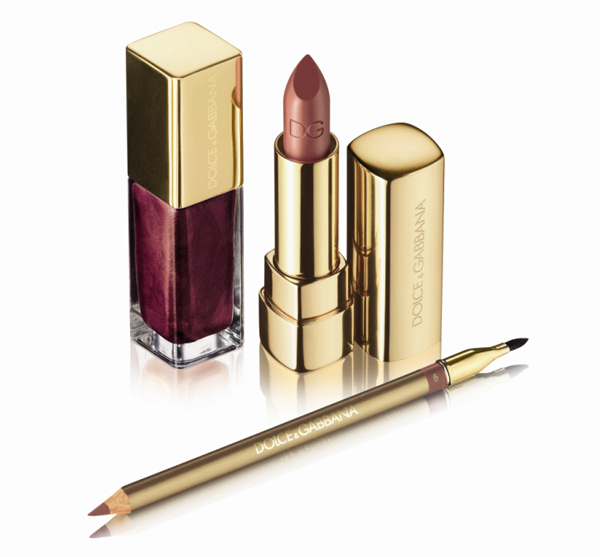 The Romantic Collection – Fall 2009
Inspired by Surrealism, the Dolce & Gabbana A/W 09 runway collection echoes both revolutionary sensibility and rebellious spirit. Just as the Surrealists eschewed the conventional to embrace the unpredictable and explore the unimaginable, Dolce & Gabbana break the rules both on the runway and with a new collection of Make Up for fall, tracing the fine line between dreams and reality to create an innovative glamour that teases and provokes.
"We worship the surrealists; they pushed the limits-and proved that anything is possible," says Stefano Gabbana, "With the Romantic Collection, the idea is to break away from the expected to transform beauty, creating a look that is about ultimate fantasy."
Show: Dolce&Gabbana Spring 2010 Collection
Lead Makeup Artist: Pat McGrath for Dolce&Gabbana The Make Up
Makeup Trend: Bold red lips
The Inspiration: "This season our inspiration stemmed from the passionate Latin woman melded with our Sicilian upbringing," said Domenico Dolce. Stefano Gabbana added, "The cultures are very similar and we wanted the beauty look to be reflective of this passion and sensuality."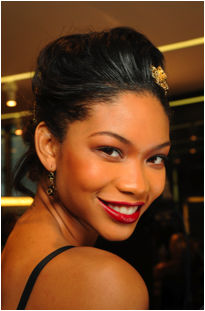 At the Dolce&Gabbana Spring/Summer 2010 Ready to Wear show in Milan, The Designer's aptly named their show "Heritage," which showcased their Sicilian roots and signature sartorial tailoring laced with a dose of tango. On the runway, each model donned a bold red lip created using Dolce&Gabbana The Make Up.
How to get the makeup look:
Backstage Pat McGrath prepped skin with the foundation, to create a flawlessly natural canvas. Next, McGrath sculpted cheeks using the blush, in Warm.