All Posts Tagged With: "Eye Treatments"
Watch Marta Walsh's video blog and enter to WIN Talika Lipocils Expert ($55)! 10 lucky winners.
How to enter: Go to Talking Makeup's You Tube Channel and subscribe. Watch the video and simply leave a comment under the video IN YOU TUBE (not here) to why we should pick you to win Talika Lipocils Expert. MUST have USA shipping address to enter. Good luck!!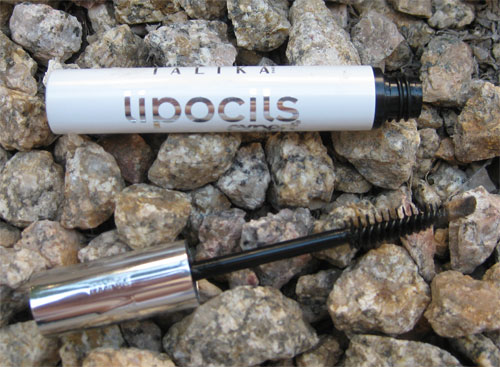 Talika Lipocils Expert in 'real life'
Eye Treatments: Skyn Iceland Hydro Cool Firming Eye Gels are just what the doctor ordered before my trip to New York City for Fashion Week. I needed something like this: fresh, cooling, and pampering! My dark under circles just got an upgrade. We're happy!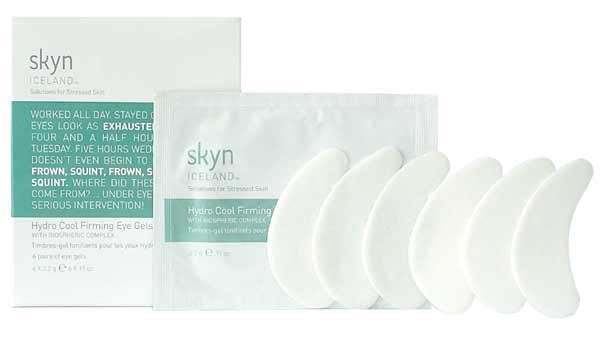 Danica Jardien is a Denver-based makeup artist with a resume most beauticians feign. Not only has she worked with President Barack Obama, but she's also had the luxury of working with Tyra Banks. Danica is looked up to by many people for her thoughts on beauty and her continued studies on numerous products in the industry. She is a hard-working professional who is in touch with her fans on many of the top social networking sites such as Twitter, YouTube, and Facebook.
In a recent update to her popular YouTube Channel, Danica goes over the art of covering up dark circles. She starts off showing the viewers how she starts off with a concealer, and then discusses how she has finally found an eye serum that works wonders at reducing puffiness and dark circles.
This eye serum is called the "Dark Circle Serum," and it's made by Wrinkle System. The Dark Circle Serum is part of the popular "Two Minute Wrinkle Drill," and if you follow the above link you can see Danica perform the entire routine, which starts off with a cleanser and also includes an anti-wrinkle solution.
Dark circles are caused by many factors, and they can be perceived by people in many ways – none are positive! Dark circles give off the notion that one leads an unhealthy lifestyle, does not sleep properly, or abuses drugs or alcohol. One cannot simply afford to have dark circles or puffy eyes, and for this reason, it's important to watch Danica's video.
*Above post is a sponsered post.
Orlane Lightbox is one of Marta's favorite beauty treats in the world. It's good to know that other beautiful people are also loving it. Talking Makeup has just found out the Orlane Lightbox was used on Adele for VH1's Divas. Here you go, it's not a secret anymore!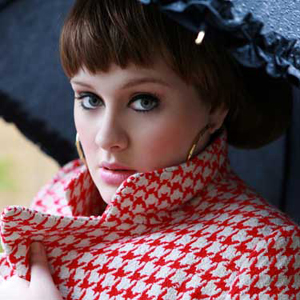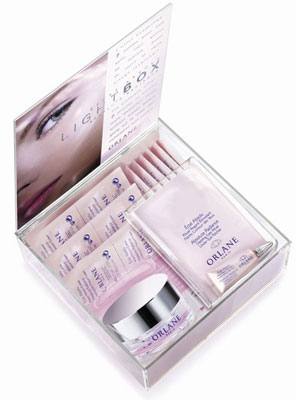 All About The Eyes: Talika, SAMPAR & Orlane
Neutrogena is a brand I've been using ever since I was a teenager back in Israel, believe it or not. And still today remains one of my favorite skincare lines. This is why I'm excited with their latest skincare collection: Neutrogena Ageless Restoratives. Just to show you that Neutrogena seems to want to address skincare issues from teen all the way to mature skin. Pretty fascinating!:)
Now you can Undo summer skin sins…in just two weeks! With the end of summer fast approaching, there has never been a better time to rejuvenate your skin, and restore some of the damage caused by the intense summer sun. While, wearing a broad spectrum SPF is the best way to protect your skin from wrinkles and brown spots, NEUTROGENA is offering you the opportunity for a "do-over," and is helping you combat the damaged caused by too much sun and not enough sleep. 
· Repair – The first step to repairing past sun damage is to repair skin with a treatment that will not only improve the look of your skin, but will work deep within skin to reverse the signs of past sun damage
While shooting her latest film, Nanny McPhee and The Big Bang, in London Jurlique devotee Maggie Gyllenhaal took time out of her busy filming schedule to visit Jurlique's Day spa in Chiswick.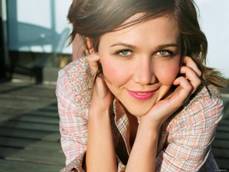 "I'm a huge fan of everything Jurlique," Maggie Gyllenhaal exclaimed. "I trust them. I love their new Biodynamic products especially the Purely Age-Defying Refining Treatment and the Purely Age-Defying Eye Cream. I absolutely loved the Jurlique facial. My skin looked amazing when I left and I felt like I was walking on air."
Dedicated to providing the purest, most effective skincare naturally, Jurlique is a natural fit for Maggie's daily routine. "I use Jurlique every day—when I'm working and when I'm not," Maggie revealed. "It feels gorgeous. And I know it's good for me. I love the Rosewater Balancing Mist and the Calendula Cream. I use the Soothing Cleansing Lotion to remove my make up and clean my skin after a long day at work. And the whole bio dynamic line is amazing."
So, it was that time of day yesterday when I had to remove my mascara. I reached out and grabbed my latest beauty curiosity: Talika Lash Conditioning Cleanser. I put a bit of the cleanser on a cotton pad and began removing my mascara. Wow. Not once it irritated my eyes, even if I rubbed some of the cleanser into my eyes by mistake (umm..does this sound familiar?) And, it wasn't oily!! Oil based eye makeup removers cloud my eyes sometimes, if I'm not careful.
All in all, Talika Lash Conditioning Cleanser is a keeper & thanks again Talika!
Talika Lash Conditioning Cleanser, $24: An oil-free eye make-up remover for waterproof mascara. Who should use it ?
Estée Lauder Introducing NEW Double Wear Lips and Time Zone Eye.
This month, Estée Lauder introduces two NEW launches for the Estée Lauder brand: Double Wear Stay-in-Place Lipstick and Lip Pencil — Lasts up to 12 Hours! Time Zone Anti-Line/Wrinkle Eye Creme. Both of these lines are permanent additions to the Estée Lauder line.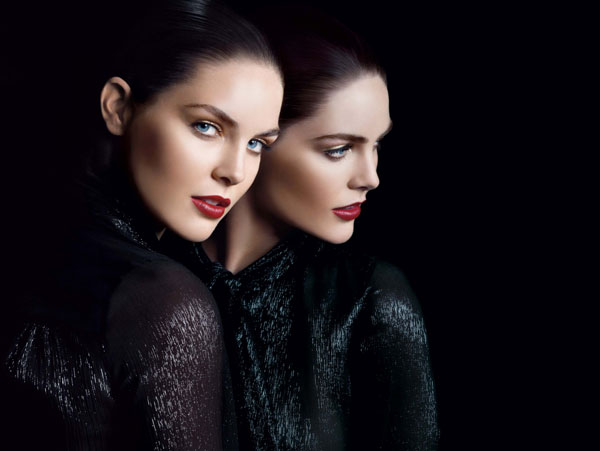 Double Wear Stay-in-Place Lipstick in the following shades: Stay Rose, Stay Pink, Stay Pinkberry, Stay Raspberry, Stay Mauve, Stay Plumberry, Stay Mocha, Stay Ginger, Stay Coral, Stay Scarlet, Stay Cranberry and Stay Ruby.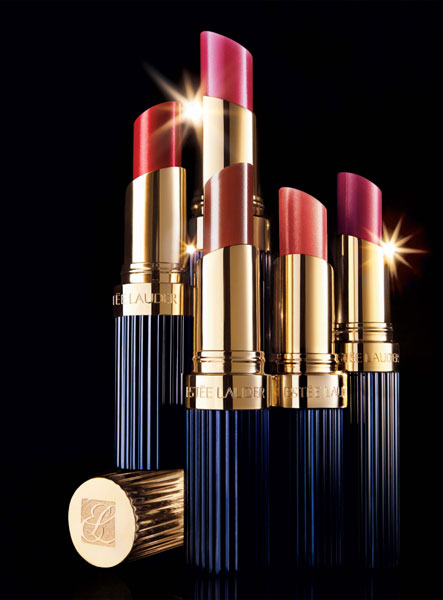 Double Wear Stay-in-Place Lip Pencil in the following shades: Pink, Fuschia, Rose, Wine, Plummy, Tearose, Spice, Mocha, Chocolate, Tawny, Coral, Apple Cordial, Red and Russet.
Prevention magazine put the leading anti-aging beauty products to the test again this year and found seven products deserving of the "Defy Your Age" seal, including Olay ProX Age Repair Lotion, Neutrogena Norwegian Formula Age Shield Hand Cream and Estée Lauder Idealist Dual-Action Refinishing Treatment.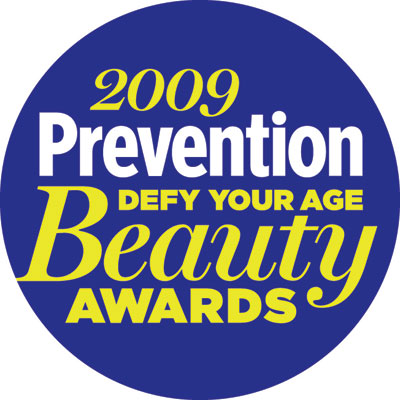 To determine the winners, Prevention enlisted seven leading dermatologists to test the claims of the 35 most promising products of the year on a group of 175 women, ages 40-plus, for a period of up to eight weeks. The doctors then employed state-of-the-art equipment to measure which products best delivered on their claims using before and after skin analysis. The teams investigated seven categories of products including hand, eye and night creams; lip, adult acne and microdermabrasion treatments; and day lotions with . This year's winners are all available for less than $50.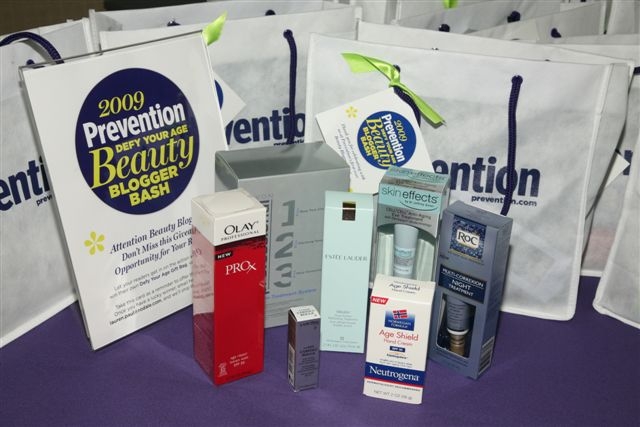 Talking Makeup is excited to share with you 6 Summer Skincare Tips by Celebrity Esthetician Renée Rouleau!
Renée Rouleau is a trusted skin care expert and celebrity esthetician who has been helping men, women and teens attain healthy, glowing skin for more than 20 years. Her skin care product line, sold on her website and in her two Dallas skin care spas, addresses nine distinct skin types, with more than 70 award-winning products that blend the best of science and nature.
Renée's products are consistently cited in publications including Allure, Marie Claire, and In Style. Her proven results have earned her the confidence of celebrities, like Lisa Rinna, Eva Amurri, Jessica Simpson and Ashlee Simpson, as well as cosmetic surgeons and dermatologists. www.reneerouleau.com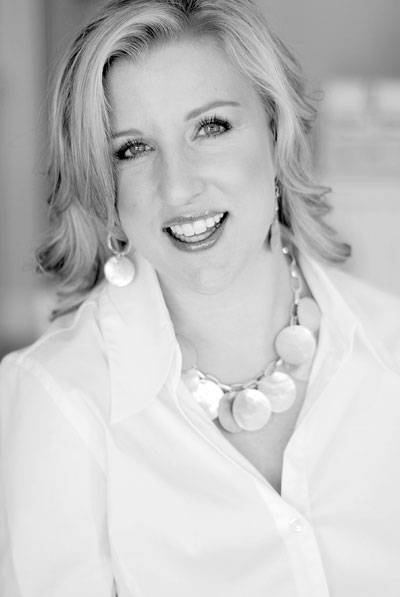 Celebrity Esthetician Renée Rouleau
Hot weather, salt water, humidity and chlorine take their toll on our skin during the summer months. Here's some of my summer skin care tips and solutions for keeping your skin safe and beautiful all summer long.
1. Wearing sunscreen everyday will significantly cut back on accumulative sun damage:
Recent information from the UCLA skin research department indicates that 78% of all the sun damage incurred in a lifetime is from incidental exposure! You may say "I'm not out at all during the day" but just walking to your car, and even driving in your car will expose you to unnecessary sun damage. Windshields do nothing to protect you from UV rays! Wear a moisturizer that contains a sun block with a minimum of SPF #15. Apply it in the morning so you'll be covered all day! Try Renée Rouleau Daily Protection SPF #30…