All Posts Tagged With: "dark circles"
Jessica Biel's makeup look: Revlon Brand Ambassador, Jessica Biel presented the award for Womenswear Designer of the Year to Marc Jacobs for Marc Jacobs at the 2010 CFDA Fashion Awards at Alice Tully Hall at Lincoln Center, on Monday, June 7th, 2010.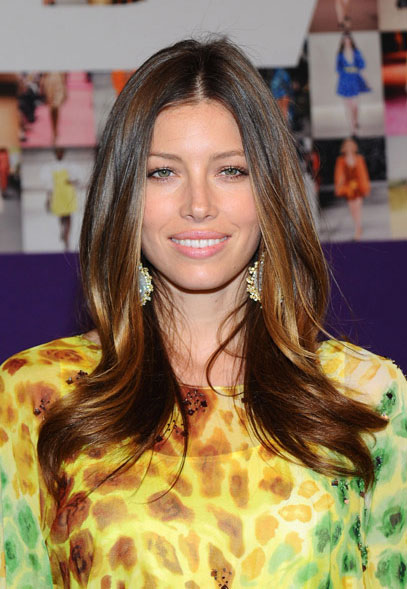 Here's how to get To Jessica Biel's makeup look. You can capture her glamorous look with the following Revlon products:
FACE:
Age Defying Moisturizing Concealer (under the eye area): Hydrates like an eye cream. The only concealer with Botafirm conceals imperfections due to aging, dark circles, and discoloration. ($ 13.99)
Late night last night? No problem. The Socializer TM from Elizabeth Grant ($40) It's all the hydrating, cooling, soothing, de-puffing, dark-circle-erasing, illuminating action we could fit into one tiny tube. Celeb fans including Blake Lively, Jessica Szohr, Leighton Meester, Ginnifer Goodwin, Kristin Bell.

Meet my new love: Clinique All about Eyes Serum de-puffing eye massage roll-on, $25.50. The stainless steel roll-on applicator is one of its best features: it is cooling, the gentle rolling motion increases circulation under eye, and it is also hygienic. This eye serum is formulated with calming ingredients, such as: Caffeine and potent anti-oxidants all to help reduce the appearance of puffiness, or in Marta's case, dark circles. Better yet, it fits perfectly in my makeup bag or my purse. Can be applied morning, night and as needed throughout the day.

I often get asked which products to use to help reduce the look of dark circles or 'party eyes'. Well,  Clinique All About Eyes Serum is one of my favorites.
The NEW Clinique All About Eyes Serum is available from April 2010 at Clinique counters nationwide and at www.clinique.com
Getting glam for the Oscars Red Carpet is never an easy feat! Whether it be getting the perfect 'do, a clear complexion or a pearly white smile, our beauty insiders have you covered. Below are some tips and tricks used by the celebrities for getting an award winning look:
Award-Winning Hair Style
Iconic hairstylist Oribe recommends: "To add a little shine and sparkle into any Oscars look, I recommend 24K Gold Pomade. It's a nice unexpected element that will transform your hair into something extraordinary. 24K is rich in ingredients that impart a beautiful sheen to the hair and can be used with a light hand to add glamour to a chignon, bun or any red carpet-worthy style."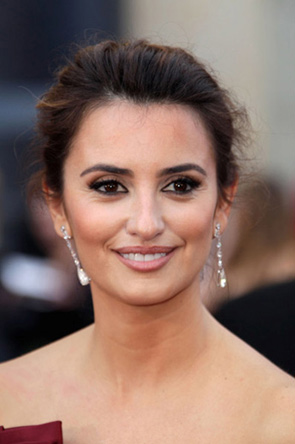 Oribe styled Penelope Cruz' hair for Oscars 2010
Award-Winning Hair Color
Celebrity Haircolorist Lorri Goddard-Clark recommends: "Before coloring your hair for the big day, make sure you have had your hair freshly cut – this allows your highlights to look like the sun kissed your hair. Always mark your favorite part (side, middle, center, etc.) before highlighting and when applying the color, keep highlights finer near your scalp and heavier at the ends for a more natural appearance. This is sure to keep color bright and vibrant!"
Eye Treatments: Skyn Iceland Hydro Cool Firming Eye Gels are just what the doctor ordered before my trip to New York City for Fashion Week. I needed something like this: fresh, cooling, and pampering! My dark under circles just got an upgrade. We're happy!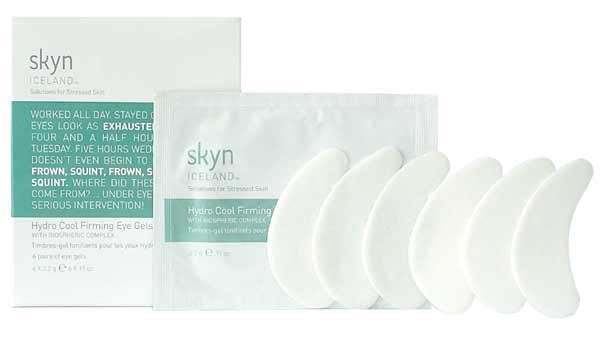 Danica Jardien is a Denver-based makeup artist with a resume most beauticians feign. Not only has she worked with President Barack Obama, but she's also had the luxury of working with Tyra Banks. Danica is looked up to by many people for her thoughts on beauty and her continued studies on numerous products in the industry. She is a hard-working professional who is in touch with her fans on many of the top social networking sites such as Twitter, YouTube, and Facebook.
In a recent update to her popular YouTube Channel, Danica goes over the art of covering up dark circles. She starts off showing the viewers how she starts off with a concealer, and then discusses how she has finally found an eye serum that works wonders at reducing puffiness and dark circles.
This eye serum is called the "Dark Circle Serum," and it's made by Wrinkle System. The Dark Circle Serum is part of the popular "Two Minute Wrinkle Drill," and if you follow the above link you can see Danica perform the entire routine, which starts off with a cleanser and also includes an anti-wrinkle solution.
Dark circles are caused by many factors, and they can be perceived by people in many ways – none are positive! Dark circles give off the notion that one leads an unhealthy lifestyle, does not sleep properly, or abuses drugs or alcohol. One cannot simply afford to have dark circles or puffy eyes, and for this reason, it's important to watch Danica's video.
*Above post is a sponsered post.
GET THE LOOK: Actress Olivia Wilde, star in the hit show "House" made her mark on the red carpet of the FOX 2010 All-Star Party this week! mark celebrity makeup artist Jamie Greenberg explains how she created Olivia's stunning red carpet look for the event.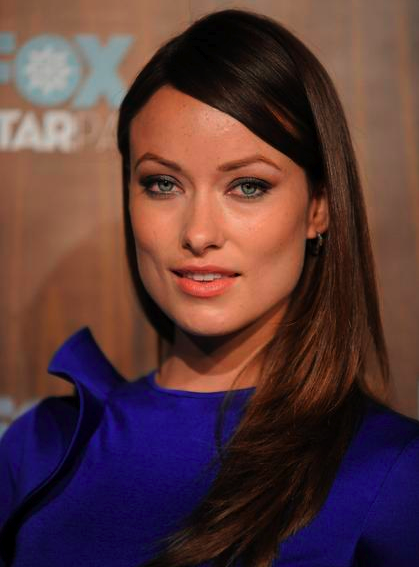 How to Get Olivia's Glowing look:
Face
"I started by moisturizing Olivia's face with mark See Things Clearly Brightening Moisturizer to get an even base. I then applied mark Get a Tint Tinted Moisturizer Lotion in Ivory/Nude to add some subtle color without using a heavy foundation. Next, I used mark Get Bright Hook Up Highlighter under her eyes to hide any dark circles and mark Cheat Sheet Shine-Blotters to eliminate shine. I finished off her face by highlighting her gorgeous cheek bones with mark Glow Xpert Face Shimmer in Champagne Glow and just a hint of color by blending mark Just Pinched Instant Blush Tint in Peachy and Spice onto the apples of her cheeks."
Bobbi Brown Makeup Face Lift Collection:
Problem: You made all these amazing beauty resolutions to start the New Year. But why is the payback taking so long? Solution: Instantly brighten your face and play up your eyes with just a few simple tweaks.
"I designed this collection to give women all the tools they need to look well-rested and bright-eyed in five minutes flat." – Bobbi Brown
This January, Bobbi makes it easy to keep all of your New Year resolutions with her Makeup Face Lift Collection, which allows you to instantly brighten your face and play up your eyes with just a few simple tweaks.
New Extra Eye Repair Cream: Do your eyes need something extra? Packed with peptides, natural plant oils and humectants that target wrinkles, dark circles and puffiness, this rich concentrated cream visibly revives eyes. Use morning and night- warm between fingers, then pat gently around eye area. Once cream is absorbed, follow with Tinted Eye Brightener or Concealer. Available: January 2010. Price: $65.00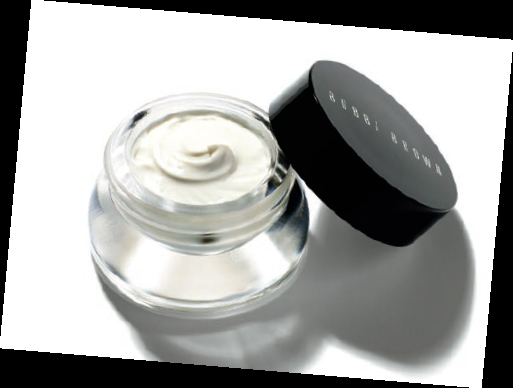 Lancôme's latest and greatest launches: Lancôme Génifique Eye, is Lancôme's new powerhouse eye cream that improves dark circles in just a seven days. Like the original concentrate, Génifique Eye brightens the delicate skin around the eyes, all while protecting it with antioxidants and soothing it with its gel-cream texture.
Lancôme Génifique Eye is a love from first try for Marta:) This eye cream is silky to touch, absorbs fast into skin and doesn't 'sit' on your skin creating a white layer (sounds familiar?). It hydrates and sooths my under eye skin. This one goes in Marta's list of top and best eye creams!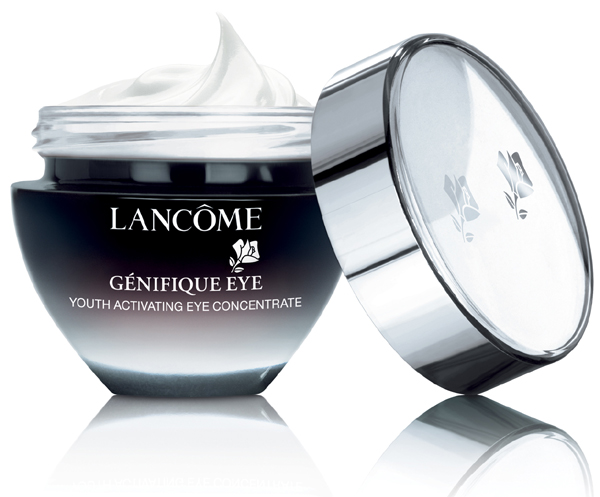 Get The Look: Actress Nikki Reed made her mark last night on the NYC red carpet premiere of The Twilight Saga: New Moon, along with costar Kristen Stewart. mark Celebrity Makeup Artist Jamie Greenberg spills her top secret tips to create Nikki's understated, yet elegant look.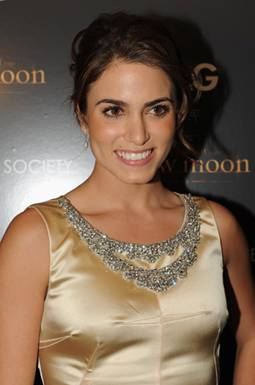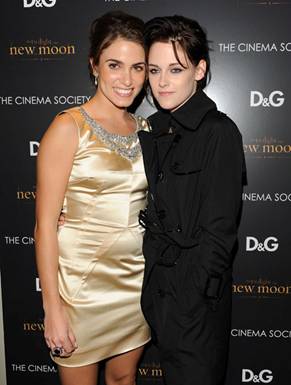 Jamie Greenberg Explains How to Get Nikki's Radiant look:
Eyes: "Nikki has gorgeous dark eyes that I really wanted to play up. I started by smudging mark Eyemarker Color On Line in Java along her upper lash line, followed by two coats of mark Scanda-Lash Hook Up Mascara on the top lashes. For her bottom lashes, I took the tip of the mascara wand and carefully coated each lash for definition, then brushed it out with the wand for separation. I finished by applying mark I-mark Custom Pick Eyeshadow in Nomadic to her lids and Fairy Dust in her crease."