All Posts Tagged With: "Vaseline"
Hi loves:) Remember my post last week Test With Me The NEW Mystery Body Loton By A Mystery Major Brand ? Well I would like to reveal that the 'Mystery Body Lotion by A Major Brand' is the NEW Vaseline Total Moisture Body Lotion collection. Woohoo.
Big thanks to all of you who commented here, twitter, and facebook and congrats to our lucky 5 winners. I can't stress and thank enough how the winners were such a delight to work with. They have tried the NEW Vaseline Total Moisture Body Lotion and they even shared with us their feedback. Back in the days when I was searching online and before all the beauty blogs I was starving for real people's feedback about the beauty and skincare products. Their experience and opinion is invaluable. You get down to the needy greedy of the product as oppose to general fact about the products. What can't I say, reality sells:)
My Vaseline Total Moisture Body Lotion Product Review
Getting glam for the Oscars Red Carpet is never an easy feat! Whether it be getting the perfect 'do, a clear complexion or a pearly white smile, our beauty insiders have you covered. Below are some tips and tricks used by the celebrities for getting an award winning look:
Award-Winning Hair Style
Iconic hairstylist Oribe recommends: "To add a little shine and sparkle into any Oscars look, I recommend 24K Gold Pomade. It's a nice unexpected element that will transform your hair into something extraordinary. 24K is rich in ingredients that impart a beautiful sheen to the hair and can be used with a light hand to add glamour to a chignon, bun or any red carpet-worthy style."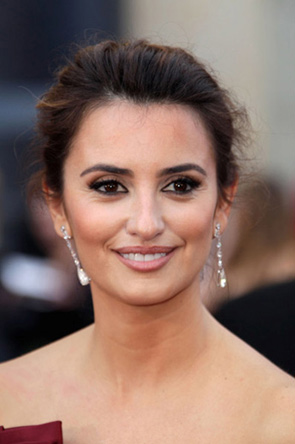 Oribe styled Penelope Cruz' hair for Oscars 2010
Award-Winning Hair Color
Celebrity Haircolorist Lorri Goddard-Clark recommends: "Before coloring your hair for the big day, make sure you have had your hair freshly cut – this allows your highlights to look like the sun kissed your hair. Always mark your favorite part (side, middle, center, etc.) before highlighting and when applying the color, keep highlights finer near your scalp and heavier at the ends for a more natural appearance. This is sure to keep color bright and vibrant!"
Last summer I had am amazing phone conversation with Khloe Kardashian. The interview was for Talking Makeup's celebrity beauty section: www.beautyinterviews.com
Khloe Kardashian and I chatted about her experience on her role on the show "Keeping Up with the Kardashians," and she even shared with me some of her best kept beauty secrets!
I would like to share with you my interview with Khloe Kardashian, just in case you've missed it last time.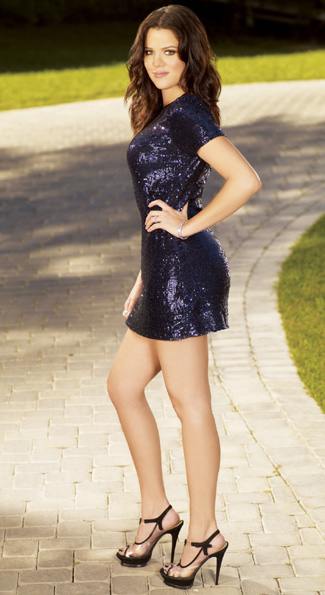 Khloe Kardashian is the youngest of the three sisters, Kim Kardashian and Kourtney Kardashian, who co-owns DASH, a high-end women's boutique, and SMOOCH, a children's clothing store in Calabasas, California. You might also know Khloe from her role on the show "Keeping Up with the Kardashians," which has quickly become an E! Entertainment fan favorite. In this interview Khloe talks about some of her beauty secrets: from her signature smokey eyes look to the lip gloss her and Kim Kardashian are obsessed about, her favorite city in the world, and future career plans.
Marta Walsh: How do you I keep your hair so beautiful?
Khloe Kardashian: I love Kerastase and all of their products. Once a week I use a deep conditioner on my hair by Kerastase because I get my hair done so much. I have naturally curly hair and I always blow it out.
MW: What are some of your favorite skincare products?
KK: I love Crème De La Mer. It's a really thick moisturizer and it's also good for your skin and body. And for soft moisturized lips I use The Lip Balm by La Mer also.
MW: Who came up with your signature smoky eyes look and what products do you use to achieve it?
KK: I don't really know when we came up with the smoky eyes look, but we were doing the smoky eyes forever. What we like to do a lot is to fill underneath the eye with a green or purple eyeliner, something fun so it's not so harsh. You can do smoky eyes with color, you don't always have to use black. We use MAC eye shadows, because they blend so well. I also like using navy eye liner so it's not so harsh as black. And it lasts forever. It's fun to do smoky eyes, it always looks so sexy. In daytime you can use a brown and make it darker with a charcoal or a black, and it keeps all day
Bridget Marquadt was the first celebrity I have ever interviewed for Beauty Interviews.com back in August 2007.
And for the longest time my interview with Bridget Marquardt is the most popular search on Talking Makeup. Go Bridget!
Here is an interview with Bridget Marquardt just in case you've missed it: 
Bridget Marquardt is star of E! Channel 'The Girls Next Door' and hosts her own radio show, even fitting in some movie appearances.
I keep my hair beautiful thanks to… products by Frederic Fekkai. I love to use his "Protein RX" shampoo and conditioner. I also love their new line called "More" which aids in hair growth. In addition, I use vitamins by Phyto for strong healthy hair.
My favorite skincare products are… Oil of Olay Daily Facials and Oil of Olay Daily Regenerist night cream.