All Posts Tagged With: "Tyra Banks"
Industry icon and media personality Tyra Banks Selects IMG for commercial endorsements and fashion related opportunities.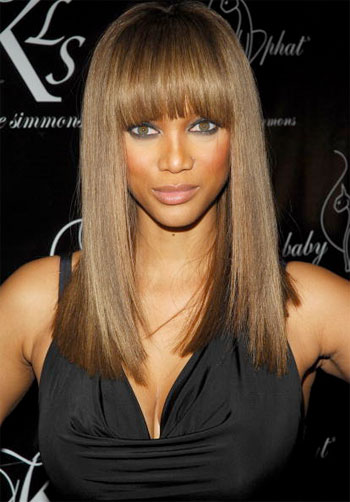 IMG announced today, May 20th, 2010, that media mogul and personality Tyra Banks has joined the company for commercial endorsements and fashion related opportunities. The announcement is the first of several expected in the coming months concerning new partnerships between IMG, Banks and Banks' business interests.
"Tyra is a global brand and we are happy to welcome her back to the IMG family", said Ted Forstmann, Chairman and CEO of IMG. "Her global reach and dynamic personality create numerous opportunities across multiple platforms."
Danica Jardien is a Denver-based makeup artist with a resume most beauticians feign. Not only has she worked with President Barack Obama, but she's also had the luxury of working with Tyra Banks. Danica is looked up to by many people for her thoughts on beauty and her continued studies on numerous products in the industry. She is a hard-working professional who is in touch with her fans on many of the top social networking sites such as Twitter, YouTube, and Facebook.
In a recent update to her popular YouTube Channel, Danica goes over the art of covering up dark circles. She starts off showing the viewers how she starts off with a concealer, and then discusses how she has finally found an eye serum that works wonders at reducing puffiness and dark circles.
This eye serum is called the "Dark Circle Serum," and it's made by Wrinkle System. The Dark Circle Serum is part of the popular "Two Minute Wrinkle Drill," and if you follow the above link you can see Danica perform the entire routine, which starts off with a cleanser and also includes an anti-wrinkle solution.
Dark circles are caused by many factors, and they can be perceived by people in many ways – none are positive! Dark circles give off the notion that one leads an unhealthy lifestyle, does not sleep properly, or abuses drugs or alcohol. One cannot simply afford to have dark circles or puffy eyes, and for this reason, it's important to watch Danica's video.
*Above post is a sponsered post.
Tyra Banks in NYC photoshoot wearing OBAKKI Fall 09 coats.
OBAKKI Winter Coat with Drapped Collar in Ivory.
Retail: $874.00.
Available at Stanley Korshak / 214-871-3600 / 800-972-5959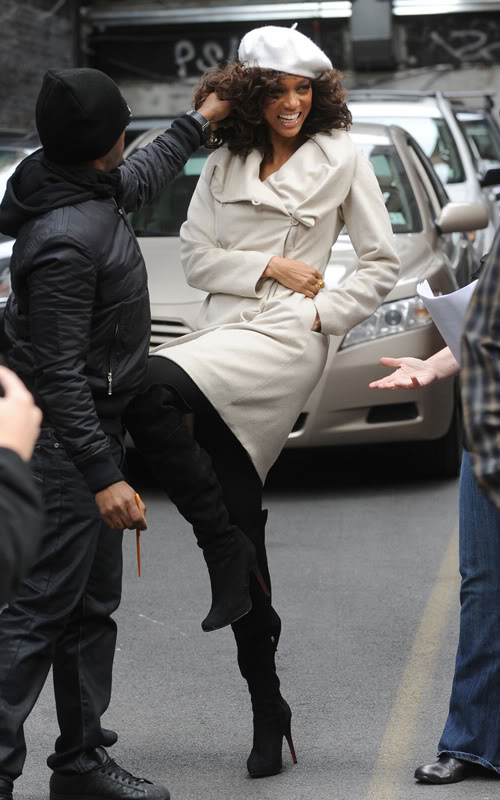 Celebrity Makeup Artist Jackie Sanchez does make up for Tyra Banks, Alek Wek and Kimora Lee.
In this interview, Jackie Sanchez talks to Marta Walsh about her first breaks as a makeup artist, makeup philosophy, working with supermodel Alek Wek and tips to getting her look, what can we find in her makeup bag, and future plans.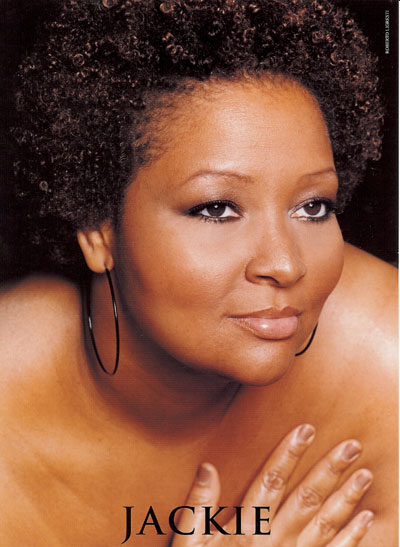 Jackie Sanchez
Marta Walsh: When did your fascination with makeup begin?
Jackie Sanchez: When I was 10 years old my brother got me a makeup kit called Scandia. It had eyeshadow, blush, lipstick, mascara, the works. I still remember opening that first box full of lipsticks!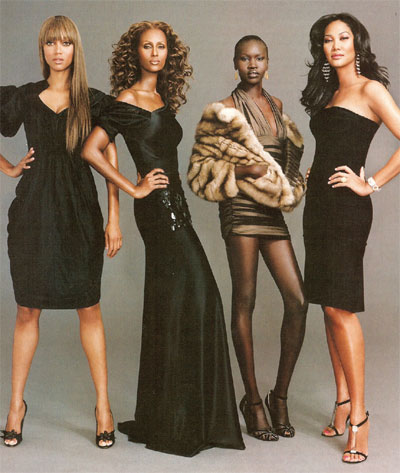 MW: How did you get your first big break as a makeup artist?
JS: There are so many exciting times that I can remember. I would have to say working with legendary author Toni Morrison opened many doors for me. Traveling with her, accompanying her on book tours, meeting the television elite such as Katie Couric, Diane Sawyer, and Charlie Rose, has been so exciting.
MW: What is your makeup philosophy?
JS: I definitely believe in "less is more". If you have nice skin why cover it up with heavy foundation and powder. Makeup should enhance your beauty.
The Tyra Banks Show and Carol's Daughter announced an amazing partnership! It's a new reality series that will air within "The Tyra Banks Show" called Modelville.
Modelville highlights five former contestants from America's Next Top Model, each competing to win a one-year contract as a Carol's Daughter Spokesbeauty. Modelville includes the first beauty contract ever offered by Carol's Daughter through a competition. The contract is valued at $50,000. The first episode of Modelville was aired Wednesday October 8, 2008. Check local listings for show times.
Five past contestants of America's Next Top Model will come to New York to live in the Modelville apartment and compete to win a beauty contract with Carol's Daughter. After being thoroughly educated about the brand, each model will be assigned a Carol's Daughter product and will be responsible for creating, producing, and starring in a 30 second commercial for her product.
"These women have been taught, coached and embraced by the best, Tyra Banks. I could not be happier to be involved with this project with her. Tyra is the embodiment of "each one, teach one" except that this one teaches millions." – Lisa Price, Founder, Carol's Daughter
The contestants are:
Bianca Golden, Cycle 9: Carol's Daughter Candy Paint in Razz-Berry Beret, Cranberry Kiss, and Wild Berry
Renee Alway, Cycle 8: Carol's Daughter Tui Hair Smoothie
Lauren Utter, Cycle 10: Carol's Daughter Love Butter
Dominique Reighard, Cycle 10: Carol's Daughter Lemon Ginger Mint Manicure in a Jar
Fatima Siad, Cycle 10: Carol's Daughter Hair Milk