Tyra Banks in NYC photoshoot wearing OBAKKI Fall 09 coats.
OBAKKI Winter Coat with Drapped Collar in Ivory.
Retail: $874.00.
Available at Stanley Korshak / 214-871-3600 / 800-972-5959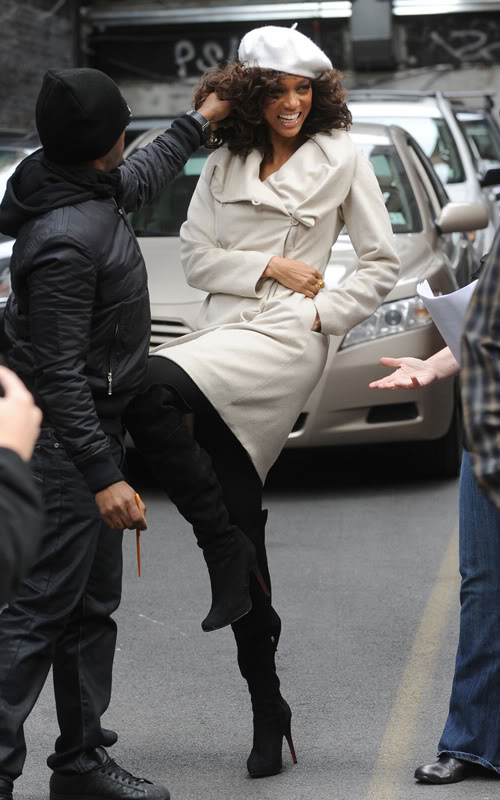 OBAKKI Funnel Neck Belted Pullover in Ivory.
Retail: $414.00.
Available at P.45 / 773-862-4523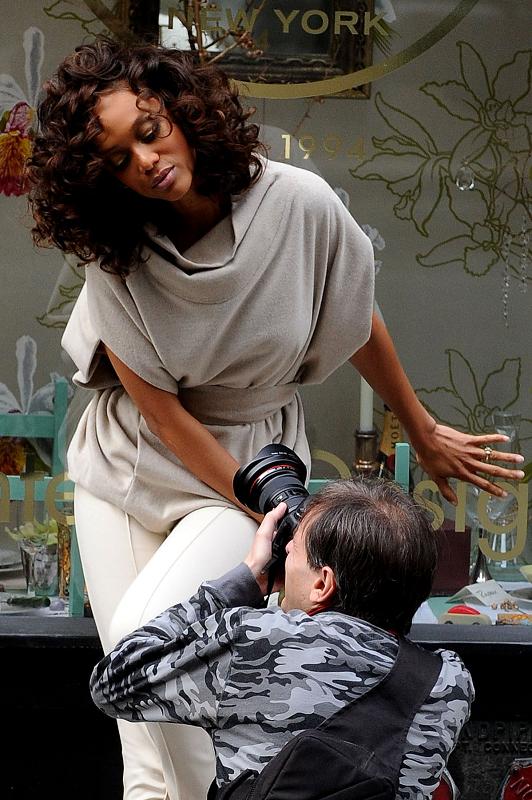 Visit www.obakki.com for more details about the OBAKKI coats.