All Posts Tagged With: "Smashbox"
From Rebecca Minkoff's "See Now, Buy Now" Fashion Show in LA. Saturday, February 4, 2017. Smashbox Global Pro Lead Artist Lori Taylor breaks down the easy, natural makeup to complement the vintage-inflected California inspired looks from the Rebecca Minkoff SS17 collection.
Breakdown:
FACE: Smashbox Global Pro Lead Artist Lori Taylor noted that the look for the Rebecca Minkoff "See Now, Buy Now" show was all about enhanced skin, so as not to mask the natural complexion. This was achieved by applying the Smashbox Camera Ready BB Water all over to even out complexion and add a soft wash of color.
Smashbox Pro Lead Makeup Artist, Lori Taylor-Davis, gives TM ALL the details to master the ultimate Fall look this season.
How to Master the Bold Lip This Fall
"If you have a warmer skin tone, choose a purple/violet with more red hues. This complements your skin tone, think more of a black cherry or a pinky red raspberry."
Be Legendary Lipstick in Punch Drunk Matte
Smashbox 24 Hour Photo Finish Shadow Primer is the best 'invention' ever and a must have in your makeup bag. This shadow primer intensifies your eye shadows and eye liner and makes it last all the long. Don't leave the house without it! Use it with Smashbox Full Exposure Palette it works well together. When I first got the Smashbox eye shadow palette I used it without the primer and the eye shadows felt sheer and didn't 'stick' to eye lid. Once I used the Smashbox shadow primer the eye shadows intensified and made it look and feel pigmented. Pretty amazing.
Kim Kardashian attended the 2010 Cosmetic Executive Women Beauty Awards at New York's Waldorf-Astoria hotel, May 21st, 2010. Kim wore a beautiful one shoulder coral dress and her hair was pulled up off her shoulders. Her makeup artist Mario Dedivanovic created an absolutely gorgeous, soft and feminine look fit for the occasion, and now he is sharing his secrets on how to recreate this beautiful, refreshing look.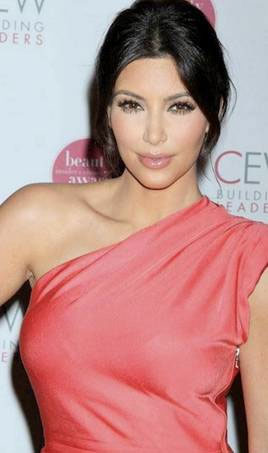 How to makeup tutorial:
FACE
On her skin I applied Giorgio Armani Luminous Silk Foundation blended with a bit of moisturizer, and used LaMer concealer under her eyes. I then set her face with Shu Uemura loose powder.
For a subtle glow, I sweep EYE M GLAM highlighter by Giella Cosmetics onto the cheekbones, bridge of nose and cupids bow, and applied Hot Mama blush by The Balm.
NEW YORK, NY – May 17, 2010 – The Estée Lauder Companies Inc. (NYSE: EL) announced today that it has signed a definitive agreement to acquire Smashbox Beauty Cosmetics, Inc., a privately held, photo studio-inspired prestige cosmetics company based in Los Angeles, California. The acquisition is expected to close in July 2010, subject to certain conditions, including regulatory approval. While terms of the deal were not disclosed, the Company said that the transaction is expected to be accretive to earnings in fiscal year 2011, before transaction and integration costs.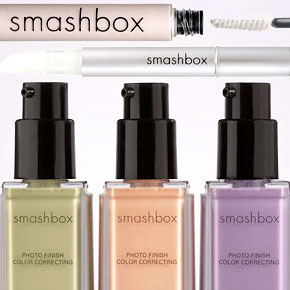 Smashbox Cosmetics debuts the brand's first-ever blog and gives one lucky reader $1200 beauty suitcase!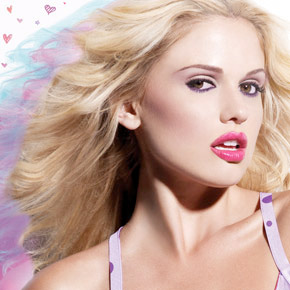 Cult-favorite makeup line Smashbox Cosmetics is giving you even more insider access with the launch of its new blog. The Smashbox blog will feature bi-weekly updates with photos and videos, offering you an all-access pass to what goes on behind-the-scenes at Smashbox Studios in Los Angeles. Packed with pro artist tips & tricks, celebrity gossip, runway recaps, VIP events, new product innovations and more, the blog is soon to be the go-to destination for beauty fans to find out about the hottest industry trends. Exclusive trend reports, how-to videos and step-by-step Get the Looks will help Smashbox fans and beauty addicts learn how to achieve the hottest new makeup looks.
Terri Seymour at the Elton John Annual Oscar Party 2010: Makeup by Celebrity Makeup Artist Melissa Walsh.
"This is how I did Terri Seymour's makeup this afternoon for Elton John's annual Oscar party for his his Aids Foundation – if you aren't going to the actual Academy Awards ceremony this is the place to be!"-Melissa Walsh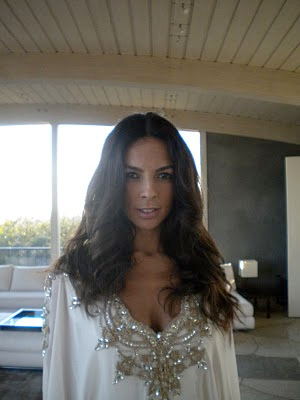 Base: Smooth Hourglass Cosmetics Fluid Veil evenly over the whole face blending out from the middle and downwards.
Under eyes: Dot a little Smashbox Photo-Op Eye Brightener under the eyes to brighten.
As the holiday season approaches, we prepare ourselves for Christmas and New Year's Eve celebrations. As seen backstage for Tamara Pogosian Holiday 2010 fashion show in NYC, it was all about colored cheeks or bold lips. Makeup Artist Stephanie Flor created the makeup look. It was fun and original, and perfect for any occasion.
Inspired by the movement of Twilight: New Moon, Stephanie muted the colors on the face to add a dramatic effect with an intense dark red lip and angel white eyes.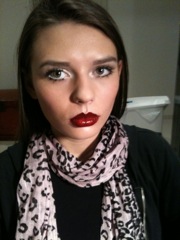 Using a rich white shadow (Cover Girl Golden Sunset) Stephanie covered the upper lid and blended it to the brow bone. The eyebrows were combed upward with clear gel. White liner (Covergirl starlightening white) was applied to the inner rim of the models eye's to add that special touch.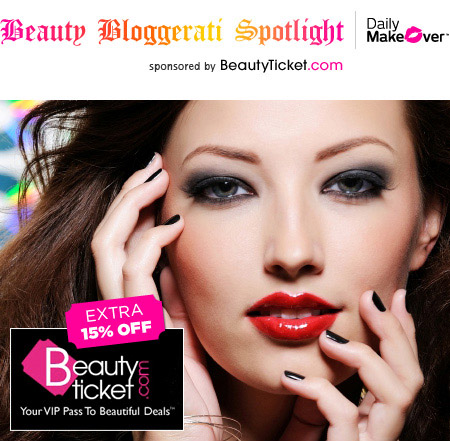 Want to know how to get department store beauty brands at drugstore prices?
Go to BeautyTicket.com! This online beauty boutique features your favorite hair, makeup and skin care brands like Stila, Smashbox, and Yves Saint Laurent at a fraction of their retail cost. How do they do it? With new cosmetics, skincare, bath & body, etc. coming out almost every single day, there is always a surplus of products. BeautyTicket.com purchases this surplus from premium beauty manufacturers and high-end retailers at a discount and passes the savings along to you. Try it out ASAP: The site boasts an incredible selection of party-ready palettes and gift sets for holiday.
Bonus Offer! From now through December 15, BeautyTicket.com will give you 15% off of your entire order! Use code DAILYMAKEOVER at checkout.
Celebrity Makeup Artist Jackie Sanchez does make up for Tyra Banks, Alek Wek and Kimora Lee.
In this interview, Jackie Sanchez talks to Marta Walsh about her first breaks as a makeup artist, makeup philosophy, working with supermodel Alek Wek and tips to getting her look, what can we find in her makeup bag, and future plans.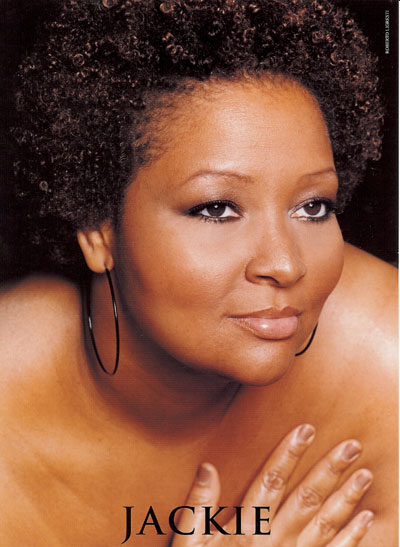 Jackie Sanchez
Marta Walsh: When did your fascination with makeup begin?
Jackie Sanchez: When I was 10 years old my brother got me a makeup kit called Scandia. It had eyeshadow, blush, lipstick, mascara, the works. I still remember opening that first box full of lipsticks!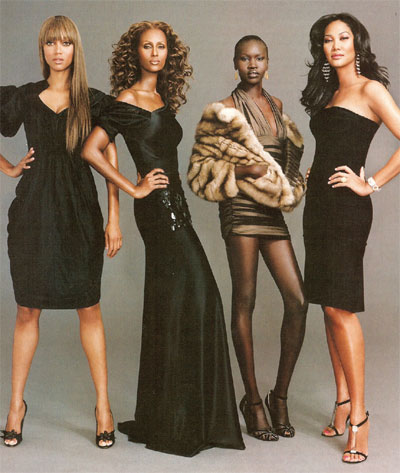 MW: How did you get your first big break as a makeup artist?
JS: There are so many exciting times that I can remember. I would have to say working with legendary author Toni Morrison opened many doors for me. Traveling with her, accompanying her on book tours, meeting the television elite such as Katie Couric, Diane Sawyer, and Charlie Rose, has been so exciting.
MW: What is your makeup philosophy?
JS: I definitely believe in "less is more". If you have nice skin why cover it up with heavy foundation and powder. Makeup should enhance your beauty.