All Posts Tagged With: "Terri Seymour"
One October is line of bags, clutches, cuffs and accessories. The bags are versatile, stylish and transition perfectly from day to night, plus they are affordable! Prices range from $30 for cuffs to $350 for bags. The One October clutch was seen on celebrities like: Jennifer Aniston, Shannon Doherty, Terri Seymour, and Carrie Ann Inaba.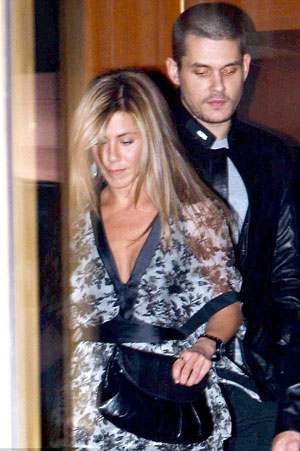 L to R: Jennifer Aniston and Shannon Doherty sporting the One October clutch
Naomi Stokeld, Roxana Zal, and Adrienne Weller are the driving force behind handbag and accessories line, ONE OCTOBER. The goal of ONE OCTOBER is to create designs that are classic and timeless but with an edge.
Terri Seymour at the Elton John Annual Oscar Party 2010: Makeup by Celebrity Makeup Artist Melissa Walsh.
"This is how I did Terri Seymour's makeup this afternoon for Elton John's annual Oscar party for his his Aids Foundation – if you aren't going to the actual Academy Awards ceremony this is the place to be!"-Melissa Walsh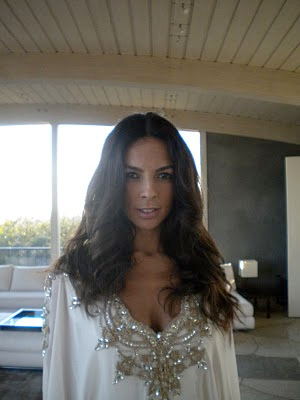 Base: Smooth Hourglass Cosmetics Fluid Veil evenly over the whole face blending out from the middle and downwards.
Under eyes: Dot a little Smashbox Photo-Op Eye Brightener under the eyes to brighten.
Terri Seymour was co-hosting a charity event Thursday night in LA and is photographed here with her ex boyfriend Simon Cowell.
Living in the U.K. made me get to know many British Celebs and one of them is the beautiful, Terri Seymour. She is making waves here in the U.S. as a reporter on entertainment news show EXTRA and American Idol correspondent for FOX 11 in Los Angeles.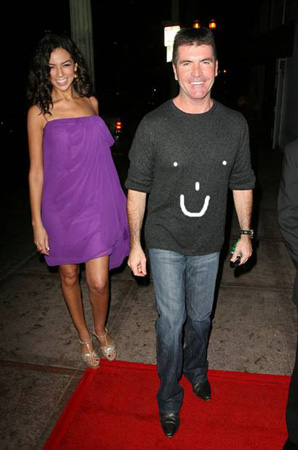 Image via Perez Hilton. Terri Seymour and Simon Cowell snapped in LA leaving Eva Longoria's restaurant, Beso.
Thanks to Talking Makeup's Celebrity Makeup Artist contributor, Melissa Walsh, we have the how-to steps to get Terri Seymour's makeup look.
Face: "I started with Hourglass Fluid Veil, then smoothed Smashbox Photo-OP Undereye Brightener under the eyes and on the cheekbones for a glowing effect."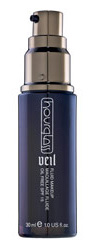 Hourglass Fluid Veil & Smashbox Photo-OP Undereye Brightener.
Eyes: "I then lightly dusted Hourglass Invisible Veil all over and Benefit Powderflage under the eyes.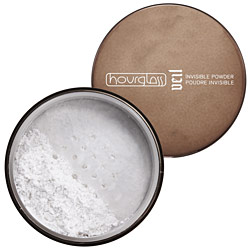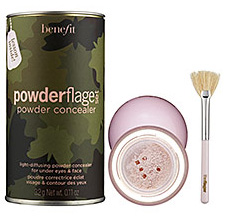 Her eyes were made up with a combination of Urban Decay's new cream eyeshadows (which I love!) in Rehab and Delinquent and then I lined the eyes, top and bottom with Sue Devitt Studio eye pencil in Ava and deepened it with Bourjois eyeshadow in Noir Precieux.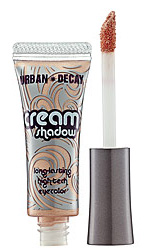 Bourjois eyeshadow in Noir Precieux & Urban Decay's new cream eyeshadows in Rehab.
"…I highlighted the inner corners of her eyes with Smashbox eyeshadow in Honey. I defined her lashes with Benefit Badgal mascara."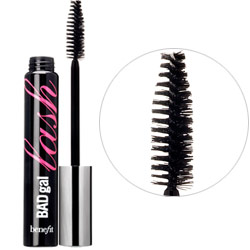 Smashbox eyeshadow in Honey & Benefit Badgal mascara.
Cheeks: "For her cheeks I used my favorite blush – Cargo in Catalina and then dusted Smashbox Halo Hydrating powder along her cheekbones for a subtle sheen."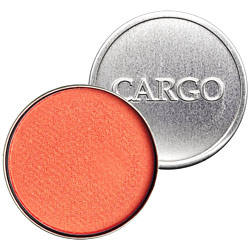 Cargo Blush in Catalina.
Lips: "Her lips were glossed with Smashbox lipgloss in Afterglow."-Melissa Walsh.
Thanks to celebrity makeup artist
Melissa Walsh
, Talking Makeup has the scoop to
Terri Seymour's
makeup look at the 17th Annual Elton John AIDS Foundation Oscar Party this past Sunday. Terri Seymour is a British television presenter and actress best known for being the ex-girlfriend of The X Factor and American Idol judge
Simon Cowell
.
Terri Seymour (left) with ex-boyfriend
Simon Cowell
of American Idol.  
How to get Terri Seymour's makeup look at 17th Annual Elton John AIDS Foundation Oscar Party by Melissa Walsh:
Face: "I started with Hourglass Fluid Veil Foundation then used Photo-op undereye brightener by Smashbox under the eyes to brighten and topped that with Powderflage concealer by Benefit. I finished her base with Hourglass Invisible Veil Powder dusted lightly all over."