All Posts Tagged With: "Primer"
NEW from one of my all time favorite brands Jane Iredale Smooth Affair Facial Primer & Brightener and Glow Time Full Coverage Mineral BB Cream. These 2 new products additions are launching TODAY on shop.janeiredale.com Are you looking for an amazing makeup that is kind to your skin?  These are my dream primer and foundation. Can't get a better skincare makeup than this. I actually see the difference in my skin after just one use.
The Glow Time Full Coverage Mineral BB Cream goes smoothly on my skin, all I use is my hands but if you want to get fancy you can use a foundation brush. It cover any imperfections perfectly (pun intended) it's like foundation and concealer in one. And it's loaded with gentle ingredient and not harsh chemicals. Really a must-have!
Introducing MAC Prep+Prime Future Length Lash Serum available July 14, 2011 in the permanent collection.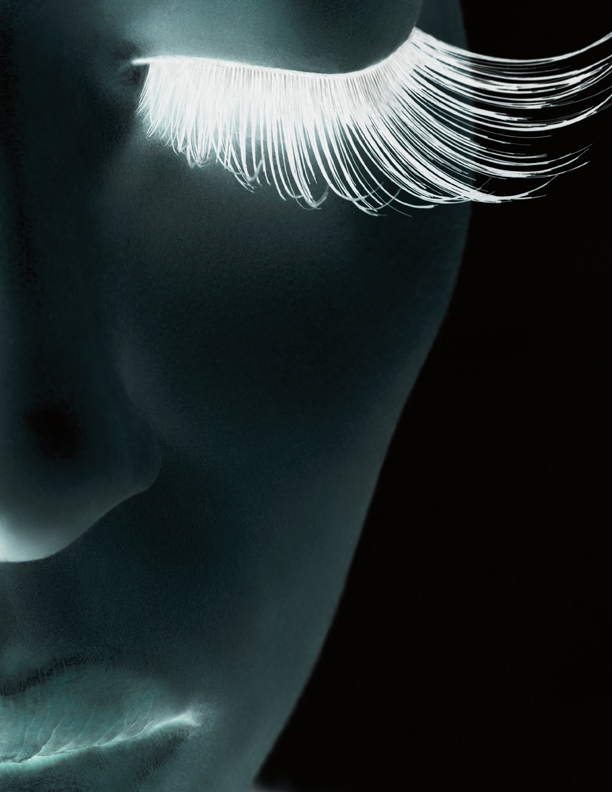 PREP + PRIME FUTURE LENGTH LASH SERUM
Introducing MAC Prep+Prime Beauty Balm SPF35 available NOW in the permanent line at www.maccosmetics.com ONLY.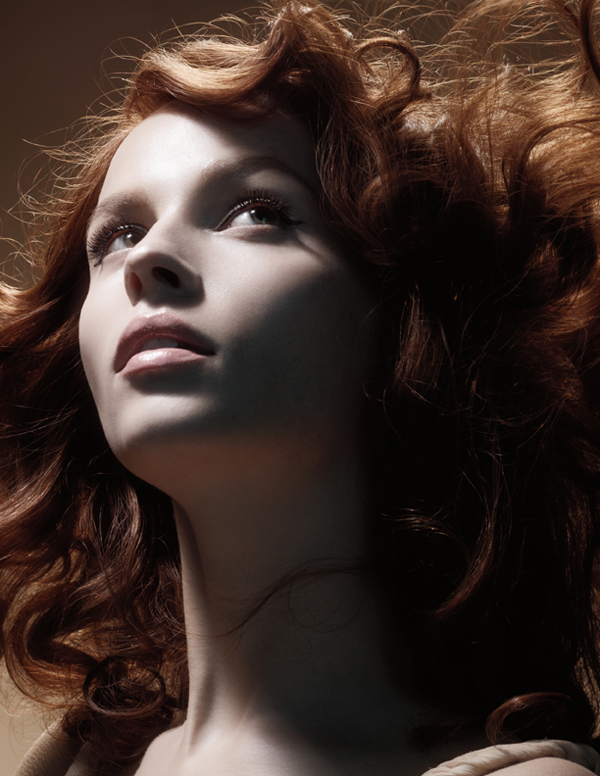 Who isn't in awe of the superstar multi-tasker? The high performance artist who attracts our praise because of the perfection of every single action…the awe-inspiring high – level results? Our key candidate: MAC Prep + Prime Beauty Balm. Lightly tinted in a clear, nearly sheer beige tone to work on a universal array of complexions, it creamily re-texturizes the skin and then goes on to excel at being a colour perfector and face primer with high everyday UVA/UVB SPF 35/PA +++ defense. Beauty Balm lightly hydrates the skin and blurs out lines, adding the optical effects that illuminate the skin. A sublime case of: "She's fabulous…How DOES she do it?"
I tend to skip primers simply because with my hectic schedule it's just an extra step for me and also because some of them actually so thick and flakey they interfere with my foundation. Sounds familiar? I do though like FusionBeauty Brightening Primer though. It's designed to blur skin imperfections and because it doesn't do all that bad stuff I just described. It's smooth and seamless and it evens out my skin. It's color purple at first then turns into a neutral skin tone shade.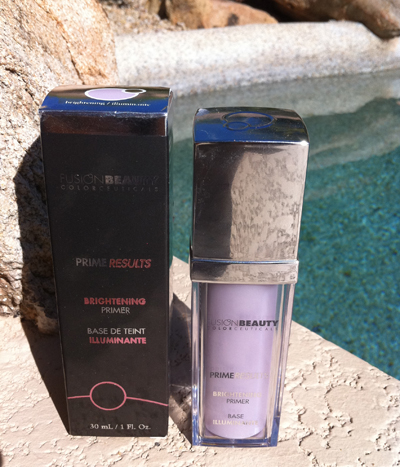 In Marta Walsh makeup bag: MAC Pro Longwear Lustre Lipcolour in Sappho (left side) and Mirror (right side). I apply Mirror the white shimmery side on top of Sappho or any other lip gloss and it makes my lip gloss LASTS a lot longer if I wouldn't! Love love love.

Christina Ricci Wears NARS to the 2010 MoMA Event!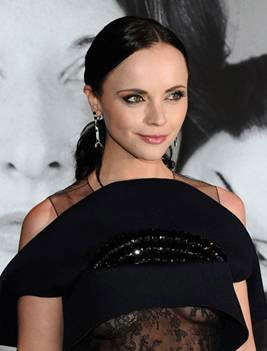 Christina Ricci attended last night's (June 1st, 2010) show closing celebration of Marina Abramovic's "The Artist Is Present" at New York's Museum of Modern Art. "I wanted Christina's look to exude edgy classic noir," says NARS National Makeup Artist Francelle . "It's all about the eyes. We kept them classic but infused edginess by adding green tones."
Finally, after weeks of anticipation, NARS is pleased to reveal Marcel's latest modeling assignment… Introducing NARS Pro-Prime!
"MORE THAN A PRETTY FACE" NARSISSISM #5-Marcel says: "Priming products are always the last step of your skincare regimen, and the very first step in applying complexion makeup. Use the new Pro-Prime products to extend the wear of makeup, intensify eye color, minimize the appearance of fine lines, large pores and refine the surface of skin. I never leave the house without them!"
L'Oreal Paris proudly introduces Studio Secrets Professional, a new collection of innovative cutting-edge cosmetics that makes creating the look of backstage beauty easy for every women. Inspired by the work of makeup artist James Kaliardos, Studio Secrets Professional brings the tips and tricks from the professional makeup world to women everywhere.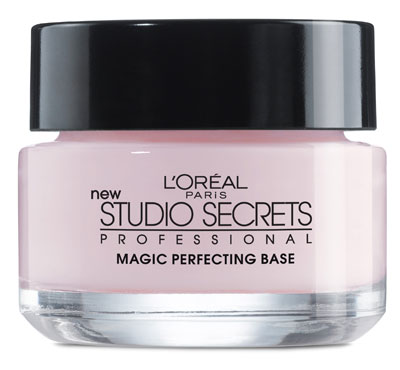 In honor of the upcoming launch of the new NARS Pro-Prime line for makeup prep (available May 1st, 2010) NARS is divulging beauty secrets from one of their most loyal campaign models. Having traveled extensively with François Nars, Founder and Creative Director of NARS Cosmetics, this beauty has learned a thing or two about putting the best possible face forward. Introducing…Marcel!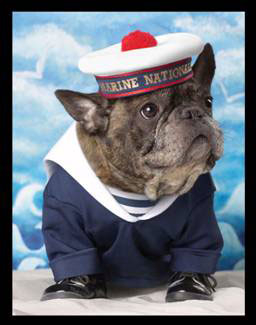 This pup has been around for a long time as the face of NARS. When Francois Nars had to choose a model to promote his newest launch, who better than a wrinkly bull dog embodying the universal ideal that "wisdom and beauty come with age"?
Maggie Gyllenhaal's 2010 Oscars makeup look by COVERGIRL celebrity makeup artist Molly R. Stern.
"The finished product was perfection. She looked like herself. Authentic, cool and beautiful. Being a part of Oscar day with a nominee is such an honor. It's like an actress' wedding day with Hollywood. I love being here. I feel so blessed."-Molly R. Stern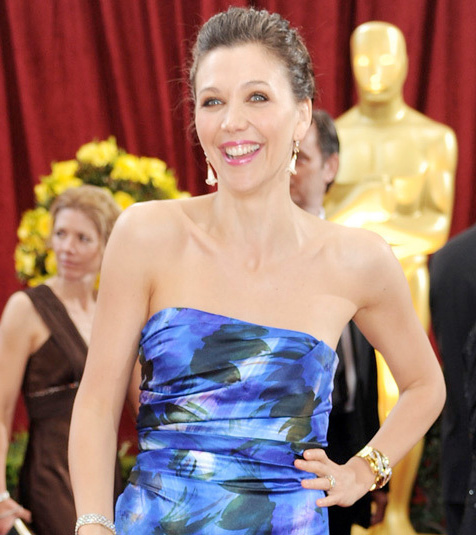 How to get Maggie Gyllenhaal's Oscars 2010 makeup look by Molly R. Stern: Maggie is the muse of spring. Her Dries Van Noten gown is a swirl of bright colors that fades into white. For her makeup I wanted to bring out the color of her eyes with some depth while keeping with the brightness of her overall style.
We started off the look by refreshing the skin with Jurlique Rose Water spray. Then I prepped the skin with Shu Uemura red:juvenus vitalizing concentrate and lightly moisturized with La Mer moisturizing lotion.
For a flawless complexion I primed Maggie's skin with COVERGIRL & Olay Simply Ageless Serum Primer (out in July 2010!!).