All Posts Tagged With: "Jurlique"
We hear about a new Jurlique partnership with New Zealand-born fashion designer Rebecca Taylor. Rebecca picked her two favorite Jurlique must-haves for a limited-edition Mother's Day set—the luxurious Intense Recovery Mask and the pampering Rose Hand Cream. The set with be sold exclusively in Rebecca Taylor boutiques, Jurlique stores, and online.
A native of New Zealand, Rebecca Taylor is a fashion designer known for her feminine, fresh clothing and accessories made for the eternally evolving modern girl.
Maggie Gyllenhaal's 2010 Oscars makeup look by COVERGIRL celebrity makeup artist Molly R. Stern.
"The finished product was perfection. She looked like herself. Authentic, cool and beautiful. Being a part of Oscar day with a nominee is such an honor. It's like an actress' wedding day with Hollywood. I love being here. I feel so blessed."-Molly R. Stern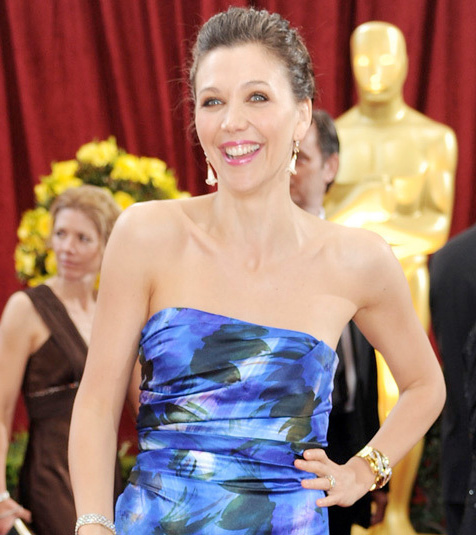 How to get Maggie Gyllenhaal's Oscars 2010 makeup look by Molly R. Stern: Maggie is the muse of spring. Her Dries Van Noten gown is a swirl of bright colors that fades into white. For her makeup I wanted to bring out the color of her eyes with some depth while keeping with the brightness of her overall style.
We started off the look by refreshing the skin with Jurlique Rose Water spray. Then I prepped the skin with Shu Uemura red:juvenus vitalizing concentrate and lightly moisturized with La Mer moisturizing lotion.
For a flawless complexion I primed Maggie's skin with COVERGIRL & Olay Simply Ageless Serum Primer (out in July 2010!!).
Happy New Year! Hope you enjoyed the holidays and are gearing up for a brand new decade! This year we should all vow to be a little greener, and actually do something to reduce our carbon footprints. Go green simply by choosing paraben-free mascara, a biodegradable compact, or a body wash with the Natural Product Association seal of approval! Start your new natural collection off right with some of the below eco-chic cosmetics and skincare items—they're natural beauty best-sellers!
Clean up your act with Josie Maran Bear Naked Wipes. These natural cleansing cloths are biodegradable (meaning they won't clog landfills after you throw them away) and they're made with natural ingredients that will soothe, comfort, and gently cleanse your skin without harsh chemicals or toxins. Plus, a portion of proceeds goes to the NRDC's Polar Bear Initiative, the campaign to save polar bears' natural habitats, bringing a whole new meaning to "Earth-friendly". Now available in a new travel size! Sephora.com; $6.00 – $12.00.
While shooting her latest film, Nanny McPhee and The Big Bang, in London Jurlique devotee Maggie Gyllenhaal took time out of her busy filming schedule to visit Jurlique's Day spa in Chiswick.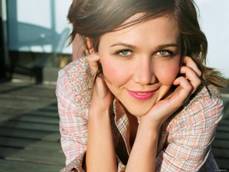 "I'm a huge fan of everything Jurlique," Maggie Gyllenhaal exclaimed. "I trust them. I love their new Biodynamic products especially the Purely Age-Defying Refining Treatment and the Purely Age-Defying Eye Cream. I absolutely loved the Jurlique facial. My skin looked amazing when I left and I felt like I was walking on air."
Dedicated to providing the purest, most effective skincare naturally, Jurlique is a natural fit for Maggie's daily routine. "I use Jurlique every day—when I'm working and when I'm not," Maggie revealed. "It feels gorgeous. And I know it's good for me. I love the Rosewater Balancing Mist and the Calendula Cream. I use the Soothing Cleansing Lotion to remove my make up and clean my skin after a long day at work. And the whole bio dynamic line is amazing."
Jurlique is thinking about you this holiday season and is offering you a 25% OFF discount!
WHEN: From today December 10th to Sunday, December 14th 2008.
WHERE: Jurlique Website or at any Jurlique concept store.
Just use promo code FF2508 online, or simply mention this offer to a sale associate at any Jurlique concept store.
Happy Jurlique shopping!
Looking for a very gentle face cleanser?  Then you might like Jurlique Ultra Sensitive Cleanser which is an extremely mild cleanser especially for those if you with extra sensitive skins. 
Jurlique skincare is dedicates to bringing us one the purest skincare products on the market.  In Jurlique skincare you will find herbs which are grown organically in South Australia, natural antioxidants and plant bases ingredients.  Cost: $42.