Happy New Year! Hope you enjoyed the holidays and are gearing up for a brand new decade! This year we should all vow to be a little greener, and actually do something to reduce our carbon footprints. Go green simply by choosing paraben-free mascara, a biodegradable compact, or a body wash with the Natural Product Association seal of approval! Start your new natural collection off right with some of the below eco-chic cosmetics and skincare items—they're natural beauty best-sellers!
Clean up your act with Josie Maran Bear Naked Wipes. These natural cleansing cloths are biodegradable (meaning they won't clog landfills after you throw them away) and they're made with natural ingredients that will soothe, comfort, and gently cleanse your skin without harsh chemicals or toxins. Plus, a portion of proceeds goes to the NRDC's Polar Bear Initiative, the campaign to save polar bears' natural habitats, bringing a whole new meaning to "Earth-friendly". Now available in a new travel size! Sephora.com; $6.00 – $12.00.
Invest in "chicological" makeup. Josie Maran Cosmetics is luxury with a conscience. Head to Sephora and shop the natural collection—bronzer in a biodegradable compact (made of corn!), natural plumping lip gloss (made with marine collagen!), and of course the infamous 100% organic Argan Oil! Sephora.com.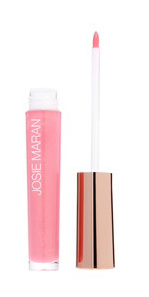 TOSS your old pimple cream; it's filled with irritants and drying Salicylic Acid. REPLACE it with the new Burt's Bees Natural Acne Solutions Targeted Spot Treatment, the first FDA-approved natural acne solution, designed to fight breakouts naturally with the key ingredient of Willow Bark. Burtsbees.com; $9.99.
Skip your next dermatologist appointment. "No way!" you say? Tammy Fender's new Skin Tone Lightening System reverses the signs of aging and effects of sun damage naturally by correcting hyper-pigmentation and discoloration. Similar skin lightening treatments and peels found in professional offices use harsh chemicals, but Tammy's Skin Tone Lightening System contains potent Indian Amla, Lemon, Uva Ursi, and other natural botanicals and herbs that produce the same professional results. It's safer and just as effective. Seriously. TammyFender.com; $165.00.
Do your homework. Become familiar with products that feature the NPA Seal – the Natural Product Association's guarantee that a product contains—at minimum—95% natural ingredients. Burt's Bees, one of the leading brands that helped kick-start this initiative, has over 70 products that feature the seal.
Return to nature with botanical beauty from Jurlique. We all need to take more time to smell the roses. With Jurlique's famous Rosewater Balancing Mist, Lavender Hand Cream, and NEW Jasmine Body Care Collection, smelling so sweet is so, so easy. All of Jurlique's sensorial personal care products are made with the brand's signature biodynamic process—each product harnesses the potent energy of plants and botanicals that are hand-tended and harvested on the pollution-free Jurlique farm in Australia. Jurlique.com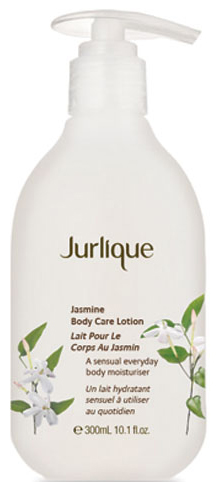 Josie Maran interviews with Marta Walsh