All Posts Tagged With: "Chantecaille"
Get Angelina Jolie's makeup look in SALT with Chantecaille Brilliant Gloss, $28. On the set of the soon to be released action packed thriller, SALT, Angelina Jolie's personal makeup artist, Toni G enhanced the already gorgeous lips with Chantecaille Brilliant Gloss in Charm. Toni G says, "The formula is beautiful and it kept her lips in WAY better condition than any lip balm."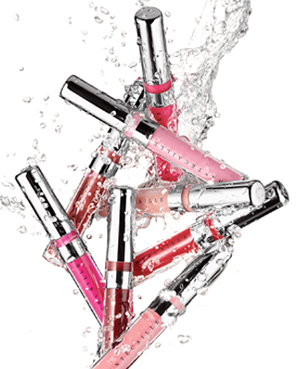 CHANEL Celebrity Makeup Artist Rachel Goodwin worked with Hollywood's newest starlet, Amanda Crew, at the Los Angeles premiere of Charlie St. Cloud on Tuesday, July 20th, 2010. Rachel's shares with Talking Makeup her tips on how to get Amanda's fresh, modern makeup look.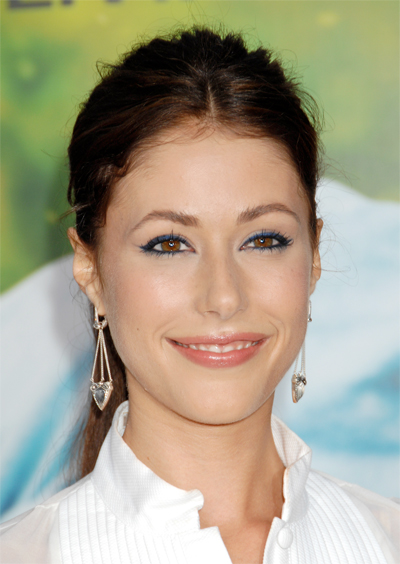 How to: Makeup Tutorial
"Amanda's make up for the premiere was really fresh and modern with cool sleek lines. For a fun jolt of color, I lined her eyes in navy using a shadow from CHANEL Quadra Eyeshadow in Blue Celestes, placed on top of a sapphire Stila Kajal eyeliner.
Maggie Gyllenhaal's 2010 Oscars makeup look by COVERGIRL celebrity makeup artist Molly R. Stern.
"The finished product was perfection. She looked like herself. Authentic, cool and beautiful. Being a part of Oscar day with a nominee is such an honor. It's like an actress' wedding day with Hollywood. I love being here. I feel so blessed."-Molly R. Stern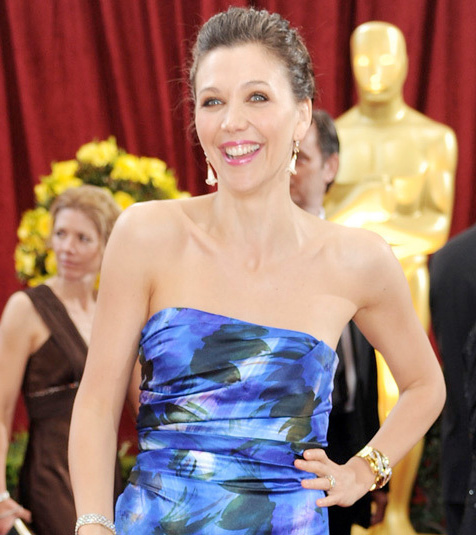 How to get Maggie Gyllenhaal's Oscars 2010 makeup look by Molly R. Stern: Maggie is the muse of spring. Her Dries Van Noten gown is a swirl of bright colors that fades into white. For her makeup I wanted to bring out the color of her eyes with some depth while keeping with the brightness of her overall style.
We started off the look by refreshing the skin with Jurlique Rose Water spray. Then I prepped the skin with Shu Uemura red:juvenus vitalizing concentrate and lightly moisturized with La Mer moisturizing lotion.
For a flawless complexion I primed Maggie's skin with COVERGIRL & Olay Simply Ageless Serum Primer (out in July 2010!!).
You are invited to join Chantecaille celebrate Fashion Night Out on Thursday September 10th, 2009.
Join Chantecaille expert skincare specialists and makeup artists for a night of beauty and fashion-get prepped and polished for fashion's most exciting week with effortless beauty tips and trends…just in time for New York Fashion Week.
Complimentary mini facials
Luxurious hand massages
Chantecaille is proud to be part the eagerly awaited feature length film Sherlock Holmes directed by Guy Ritchie and staring the beautiful Rachel McAdams and Kelly Reilly. Sherlock Holmes is opening December 25, 2009.
Makeup artist Patricia Regan used and array of Chantecaille products on the set of Sherlock Holmes: "I love their sheerness, the natural finish, the organic color and consistency. Chantecaille products give me perfect control over the look I like to achieve."-Patricia Regan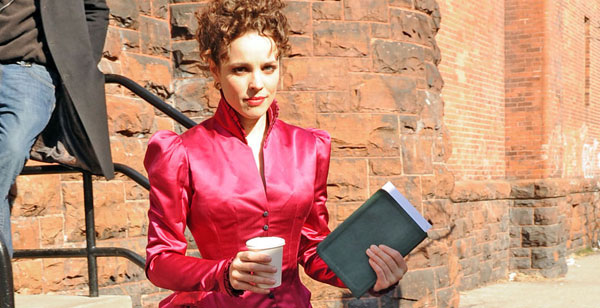 Image via: comingsoon.net
Patricia Regan used an array of Chantecaille products on the set of Sherlock Holmes including:
Compact Makeup in Petal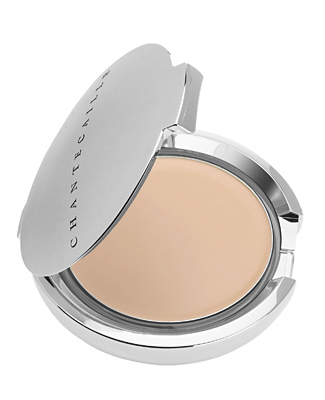 Chantecaille, the international skincare, color cosmetics and fragrance company, officially launches e-commerce on Chantecaille.com for the first time.
Chantecaille.com went live on Friday June 26th, 2009, and now offers FREE nationwide shipping for one month in celebration of the launch.
visit: www.Chantecaille.com
Chantecaille Limited Edition Jay Strongwater Coral Compact is a velvety vitamin C-infused powder which gives your skin a natural glow.   Chantecaille Coral Compact was designed by Jay Strongwater for Chantecaille and it is hand lacquered with a beautiful coral reef decoration. You also get a flat, semi-circle natural hair brush, an elegant turquoise and coral-colored cloth box with a refill. 
A portion of the proceeds of Chantecaille Coral Collection go towards the "Reefs of Hope" led by Andrew Baker to aid in the preservation of coral reefs against the detrimental effects of global warming.  Cost: $420. 
Chantecaille brings us a new type of translucent foundation that feels comfortable as real skin.  Chantecaille Real Skin Foundation is a lightweight gel formula, a combination of micro particles and oil.  This fabulous foundation is inspired by a Japanese technology. 
Other great benefits when you use Chantecaille Real Skin Foundation are:  smoothes and refines the skin's surface while unifying color tone, maintains skin's natural complexion while giving it a cleaner look, moisturizes your skin throughout the day with amino acid emollient oil, protects skin from the sun's harmful rays with either SPF 15 or SPF 30.  The foundation is packaged in a compact with translucent lid and galvanized nickel bottom.  Application sponge and fabric pouch included so there is no need to splurge on a foundation brush.  Cost:  Chantecaille Real Skin Foundation SPF 15 $54, Chantecaille Real Skin Foundation SPF 30 $57.