All Posts Tagged With: "MAC Makeup"
ALTUZARRA. "ELIZABETH TAYLOR AT THE GYM…"-TOM PECHEUX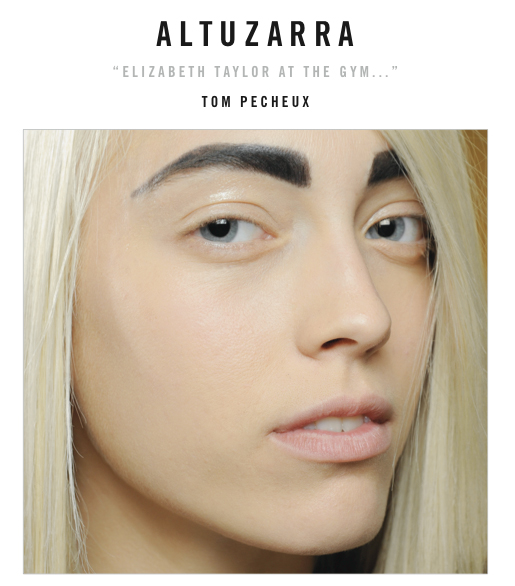 New York Fashion Week: ALTUZARRA Spring 2012
Here's how using MAC makeup…
PRABAL GURUNG. "THE ART OF ARAKI…THE LIP IS AN ORCHID BURSTING FROM WITHIN."-CHARLOTTE TILBURY for MAC Cosmetics.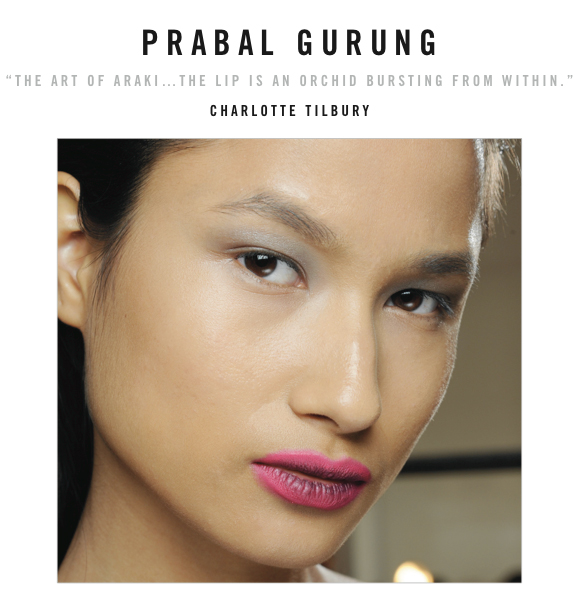 New York Fashion Week: Prabal Gurung Spring 2012
Here's how with MAC makeup…
Introducing MAC Prep+Prime Beauty Balm SPF35 available NOW in the permanent line at www.maccosmetics.com ONLY.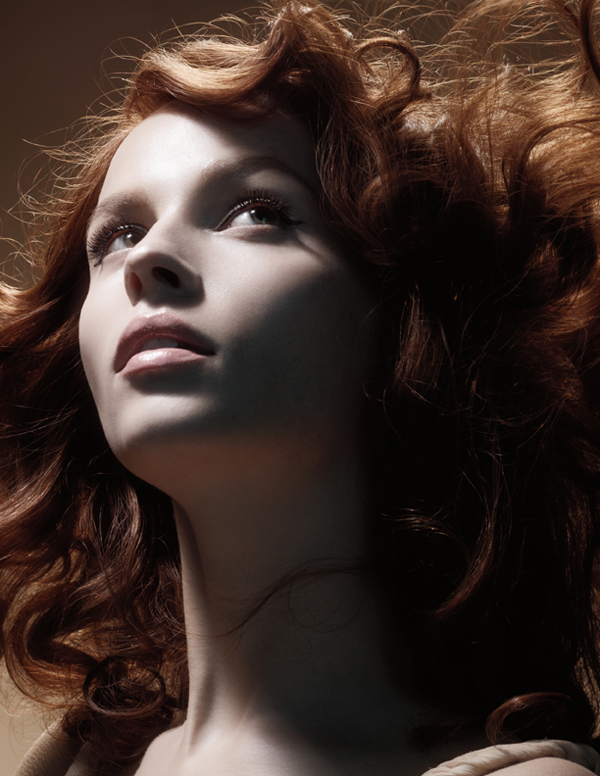 Who isn't in awe of the superstar multi-tasker? The high performance artist who attracts our praise because of the perfection of every single action…the awe-inspiring high – level results? Our key candidate: MAC Prep + Prime Beauty Balm. Lightly tinted in a clear, nearly sheer beige tone to work on a universal array of complexions, it creamily re-texturizes the skin and then goes on to excel at being a colour perfector and face primer with high everyday UVA/UVB SPF 35/PA +++ defense. Beauty Balm lightly hydrates the skin and blurs out lines, adding the optical effects that illuminate the skin. A sublime case of: "She's fabulous…How DOES she do it?"
Summer Makeup. The IT lipgloss for the summer according to Marta Walsh is Pink Lemonade Lipglass by MAC. It gives you the perfect pink coral, plumped, and super glossy lips.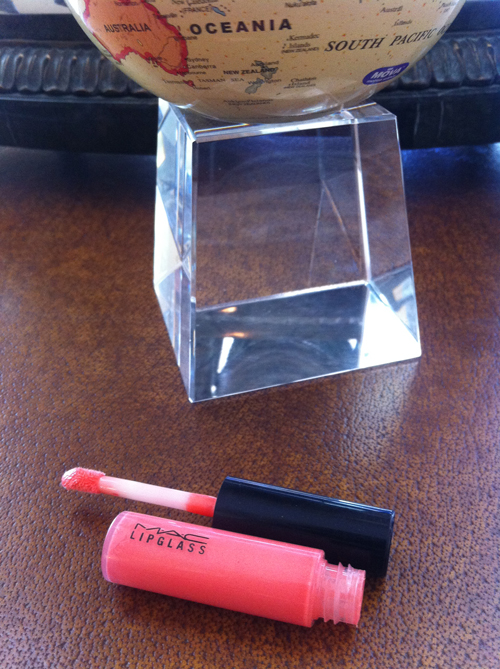 MAC Pink Lemonade Lipglass
MAC Magically Cool Liquid Powder available May 5, 2011 in the permanent line.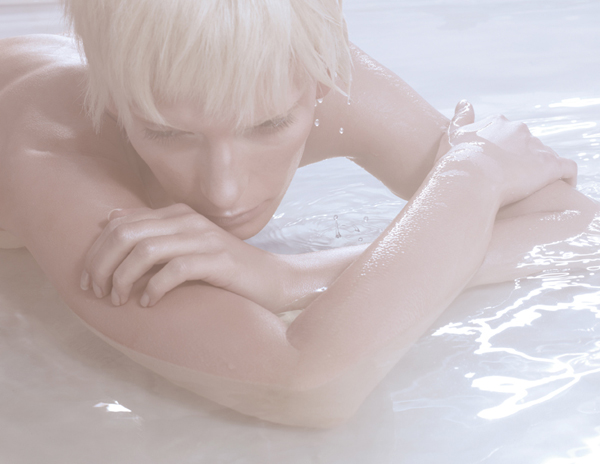 MAGICALLY COOL LIQUID POWDER. In the height of the summer swelter, who doesn't crave, suddenly, to feel, look & be, cooler – shine, oil and heat – all gone! You've longed for it. And, now it's captured: MAC MAGICALLY COOL LIQUID POWDER. An alchemical fusion that charms water droplets into a loose powder while remaining over 50 percent H2O.
MAC Flighty available May 5, 2011 through June 30, 2011.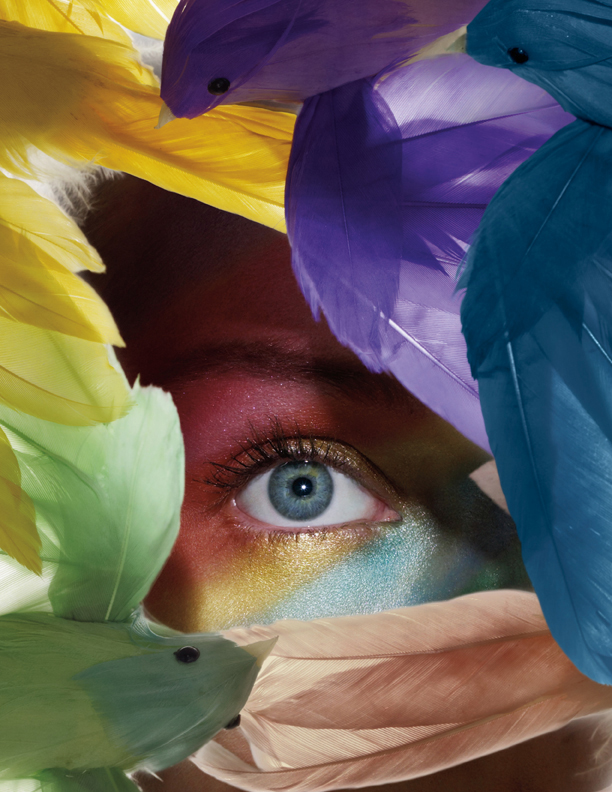 MAC Flighty: Let your imagination take flight with caprice as your only guide. Float into a room with a step lighter than air. Elevate your state of mind with a high-altitude collection of sensually NEW spongy watercolour whipped mousse cream shadows in hues that fly higher than gravity's rainbow.
MAC Fashionflower available April 28, 2011 through June, 2011.
MAC Fashionflower. Bloom brightly with a stylish fusion of the floral and the fashionable in a summer colour collection that evokes the cool side of the hottest season. Fashionflower girls are Free to Be, each one with a cultivated connection to the greenhouse and the fashion house. Unfolding and flourishing, these perennial primadonnas embrace the Growing Trend of cheeks and eyes lightly dusted with LIMITED- EDITION daisy-debossed Beauty Powder and Shadows.
Introducing MAC Future Face. Available February 17, 2011 in the permanent collection.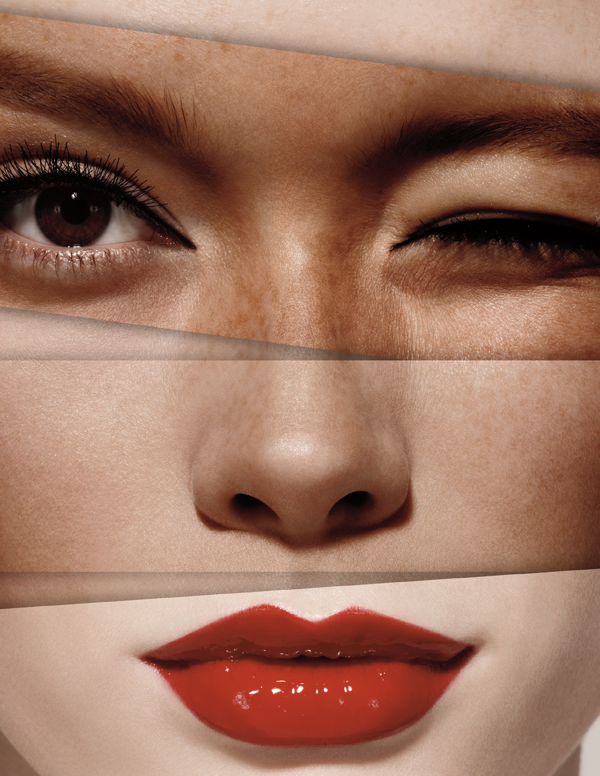 Future Face. MAC forges ahead with a three-in-one force: Powder, Foundation and Tinted Moisturizer all together. First, NEW STUDIO CAREBELND/PRESSED POWDERS blurs the line between skincare and makeup, with a pressed texture that beautifies as it benefits.
The new MAC+Mickey Contractor will be available January 6, 2011 through February 3, 2011. Marta Walsh is excited to present and interview with Micky Contractor via MAC Cosmetics.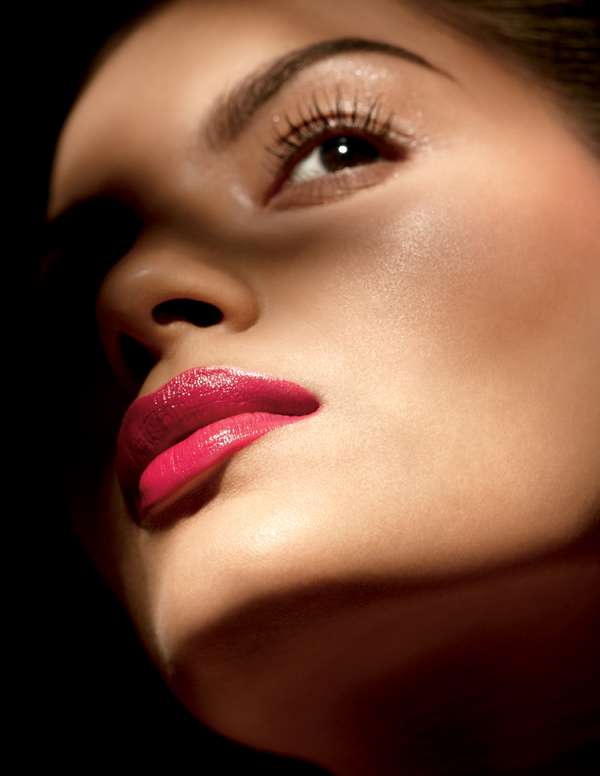 Mickey, how long have you been working with MAC?
"It's been 32 years since I started working as a makeup artist and this is my 6th year with MAC. I"ve collaborated with the brand since they launched in India. MAC wanted to work alongside a makeup artist with credibility, experience, the ability to inspire who was also an authority of goodwill in the industry. So when they came to me and said, "We'd like you to collaborate with us, we're opening a store in Bombay": I thought, "This is a Godsend for me". Working with MAC was an opportunity to really convey my vision. They have such incredible authority and influence in the industry and becoming a part of that was incredibly exciting to me.
MAC Stylishly Yours new makeup collection is available December 26, 2010 through mid February 2011.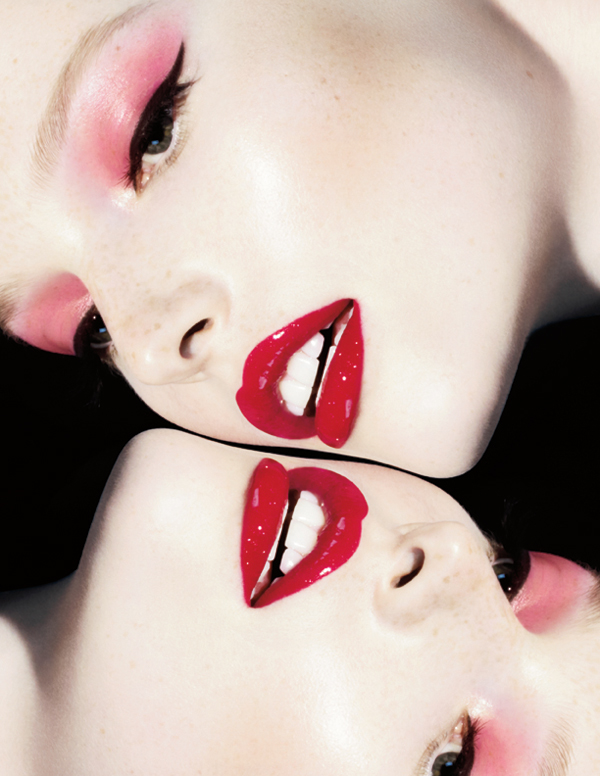 Madly chic women know how to play variations on a theme to give a signature look major oomph, more modern momentum; the simplest switch-up is all that's required. A pink lip, a lavender eye? A red lip, an orange eye? Stylishly Yours is a MAC presto-change-o colour collection to personalize the process instantly.