All Posts Tagged With: "Smashbox makeup"
Smashbox Pro Lead Makeup Artist, Lori Taylor-Davis, gives TM ALL the details to master the ultimate Fall look this season.
How to Master the Bold Lip This Fall
"If you have a warmer skin tone, choose a purple/violet with more red hues. This complements your skin tone, think more of a black cherry or a pinky red raspberry."
Be Legendary Lipstick in Punch Drunk Matte
Smashbox 24 Hour Photo Finish Shadow Primer is the best 'invention' ever and a must have in your makeup bag. This shadow primer intensifies your eye shadows and eye liner and makes it last all the long. Don't leave the house without it! Use it with Smashbox Full Exposure Palette it works well together. When I first got the Smashbox eye shadow palette I used it without the primer and the eye shadows felt sheer and didn't 'stick' to eye lid. Once I used the Smashbox shadow primer the eye shadows intensified and made it look and feel pigmented. Pretty amazing.
Smashbox Cosmetics debuts the brand's first-ever blog and gives one lucky reader $1200 beauty suitcase!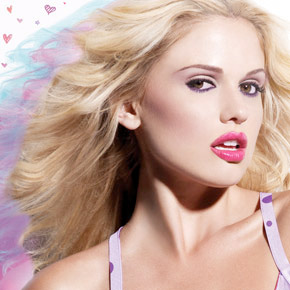 Cult-favorite makeup line Smashbox Cosmetics is giving you even more insider access with the launch of its new blog. The Smashbox blog will feature bi-weekly updates with photos and videos, offering you an all-access pass to what goes on behind-the-scenes at Smashbox Studios in Los Angeles. Packed with pro artist tips & tricks, celebrity gossip, runway recaps, VIP events, new product innovations and more, the blog is soon to be the go-to destination for beauty fans to find out about the hottest industry trends. Exclusive trend reports, how-to videos and step-by-step Get the Looks will help Smashbox fans and beauty addicts learn how to achieve the hottest new makeup looks.