All Posts Tagged With: "Stila"
You know you've made it when you have stila best of stila makeup case in your hands.
Loving Stila stay all day foundation, concealer & brush kit it's oil free and fragrance free and feels light on the skin. No oil but its oxygen technology is what keeps skin hydrated. And the magic word for me is matte finish. I don't like shiny faces, ha! I would say it's medium to full coverage and very easy to blend.
Here are Marta Walsh's weekly picks for Best Mascara finds. They make my lashes long, full, bold and sexy in one application. You just can't go wrong.
1. Stila stay all day waterproof volumizing mascara
Stila has your summer travel guide on lockdown with the new limited edition Stila Road to Radiance: Across the U.S.A. Palette. This collectible travel palette includes 4 eye shadow shades and 1 convertible color for only $10 (a $65 value).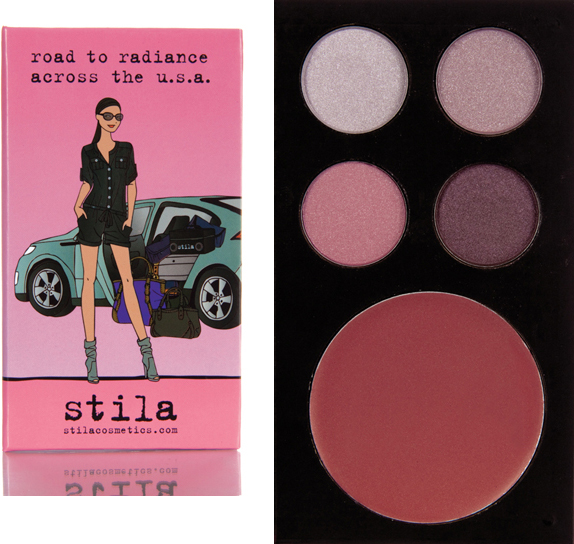 Launching alongside each palette, a travel journal detailing each Stila girl's adventures is available on StilaCosmetics.com. Each diary entry includes the hottest spots in the hottest cities to visit this summer.
New York Fashion Week Fall Winter 2010. Shows: BCBG, Rebecca Minkoff and Betsey Johnson. Makeup and face charts by Stila Pro Artist, Sarah Lucero.
BCBG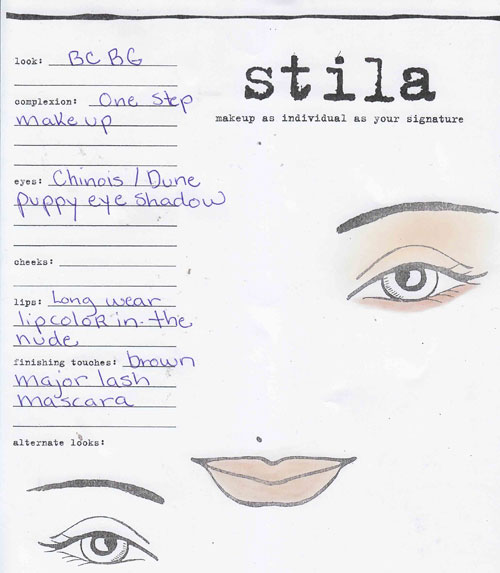 Makeup inspiration: Fresh-faced, low maintenance beauty. Sarah Lucero designed a look to show off healthy-looking skin, keeping eyes and lips neutral.
· Stila Eye Shadow in Puppy
· Stila Eye Shadow in Chinois
· Stila Long Wear Lip Color in In the Nude
· Stila Major Lash Mascara in Black
· Stila One Step Makeup
Stila must-have Spring 2010 Makeup Collection:
Stila One Step Makeup
Primer, foundation, concealer and powder all in one easy step! This skin-loving formula combines the benefits of four complexion-perfecting products with 100% mineral pigments to deliver one high performance, high definition, long wearing, luxurious formula. The medium coverage foundation is buildable and blendable and leaves skin looking flawless. Price: $44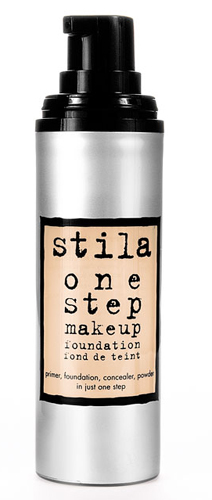 I just discovered a gorgeous way to get smoky eyes with NARS Single Eye Shadow in Night Breed. The shade: black with silver glitter. The black pigment is pretty strong and you can skip the black eye liner on lower lids. I also use two other eye shadows: MAC Reflects Antique Gold which is part of the MAC Glitter Brilliants collection (your eyes will sparkle like diamonds) and stila kitten eye shadow for highlighting.
I then add MAC Rapidblack Penultimate Eye Liner (a liquid eye liner) and wing out my eyes for a bit of cat eyes. And finish with MAC Studio Fix Lash mascara. The result: dramatic, sexy eyes! To complete my look I add Chris & Tell lipstick by Lancôme which is THE prefect pink coral shade. I'm addicted to Chis & Tell! Every woman should have one pretty red lipstick and one pretty pink coral lipstick such as Lancome's version.
WATCH: Lancôme Chris & Tell Lipstick backstage at Chris Benz New York Fashion Week Spring 2010.
Don't miss Daily Makeover's special offer for new members! As a special thanks for signing up, new members will be automatically entered to win Stila's The Makeup Player, a $250 value! Download Stila's how-to videos onto your smartphone, then hook it up to the vanity and get to work. The trunk contains all the makeup you need to rock Stila's gorgeous looks (iPhone pictured is not included). We have three to giveaway! Get addtional details on how to enter to WIN and read full article in dailymakeover.com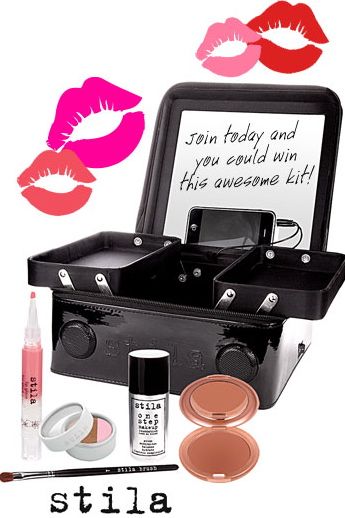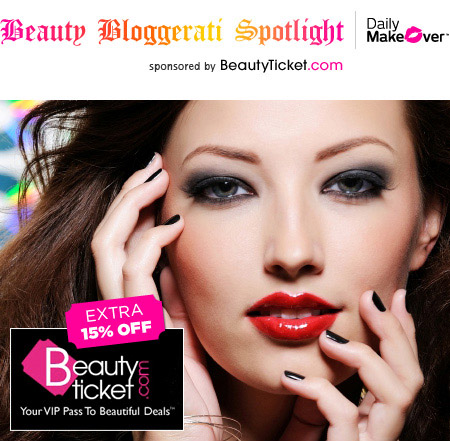 Want to know how to get department store beauty brands at drugstore prices?
Go to BeautyTicket.com! This online beauty boutique features your favorite hair, makeup and skin care brands like Stila, Smashbox, and Yves Saint Laurent at a fraction of their retail cost. How do they do it? With new cosmetics, skincare, bath & body, etc. coming out almost every single day, there is always a surplus of products. BeautyTicket.com purchases this surplus from premium beauty manufacturers and high-end retailers at a discount and passes the savings along to you. Try it out ASAP: The site boasts an incredible selection of party-ready palettes and gift sets for holiday.
Bonus Offer! From now through December 15, BeautyTicket.com will give you 15% off of your entire order! Use code DAILYMAKEOVER at checkout.
New York Fashion Week Report: Watch Marta's interview with Stila's lead makeup artist Sarah Lucero talking about the makeup look and inspiration backstage at Betsey Johnson Spring/Summer 2010.
All makeup applied in this video are by Stila Cosmetics and it will be available Spring 2010.
And, here is the final (somewhat:) hair & makeup look at Betsey Johnson Spring/Summer 2010 Collection: