All Posts Tagged With: "Eye Shadow Palette"
Stila must-have Spring 2010 Makeup Collection:
Stila One Step Makeup
Primer, foundation, concealer and powder all in one easy step! This skin-loving formula combines the benefits of four complexion-perfecting products with 100% mineral pigments to deliver one high performance, high definition, long wearing, luxurious formula. The medium coverage foundation is buildable and blendable and leaves skin looking flawless. Price: $44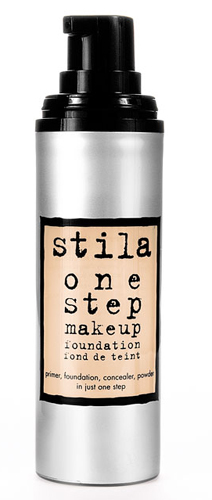 Secret: Marta loves to shop in Walmart for beauty products! I know, some of you might be surprised. But I believe in life you need to mix and match. I like to mix expensive beauty products with some classic super affordable products.
Here are Marta's picks:
Cover Girl lash blast Volume Blasting Mascara: I hear this mascara by Cover Girl is a total super star and is securing its place as a classic. It made my lashes this morning long and full in just seconds.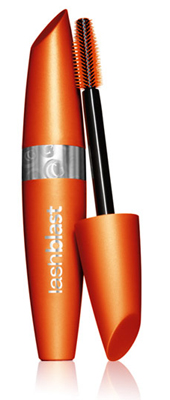 More great stuff from Shu Uemura for the upcoming season: Instinct Shu Uemura Mode Make-Up Collection Fall 2008.

There are periods of time a woman has an alluring glow and enlightened expression, often times of great
pleasure and confidence. Capture these most sensuous moments and recreate the indulgent merge of mesmeric forces with the collection of Instinct.
shu uemura explores the power of instinct with an arousing collection of deep color veils and lush texture to reveal the evocative allure of every woman. 
Mode make-up, biannual color collections by shu uemura, transforms a woman's face into art. Experience beauty alchemy with shu uemura's 127th mode make-up created by the newly appointed international artistic director Kakuyasu Uchiide, exposing sensuality through the resonance of layers.

Kakuyasu Uchiide, shu uemura international artistic director.
Renowned make-up artist Kakuyasu Uchiide is the new international artistic director of shu uemura. Uchiide has emerged as an international powerhouse, his creations coveted by top fashion designers and international fashion magazines. Having trained directly under Mr. Shu Uemura, participated in mode make-up collection creation as well as international beauty shows, he is perfectly positioned to carry on the brand's "DNA." Keeping with Mr. Shu Uemura's belief that tradition is a succession of innovations, he will continue to enhance the brand through his drive and innovation, communicated through his visual achievements.
The Shu Uemura The INSTINCT collection includes:
LURING POWDER (limited edition): The bare, expressive skin of the face and neck is treated to a light powder mist of flushed pink for a tantalizing sheen and natural rosy sheer complexion. Apply the powder with a brush along the hairline and heightened parts of the face and décolletage to add a touch of color and recreate a sensual glow. Available in ROSE, a calm pink shade. RETAIL PRICE: $38.00.