All Posts Tagged With: "Crest"
So last week I had the chance to try out the Crest 3D White 2 Hour Express Whitestrips. I opened the little pack and peeled off two sheer strips, the longest went on the top teeth and the shorter  strip on my lower teeth. I kept on for two hour while blogging and doing some computer work. The good thing is these strips stay put and do not move in my mouth to a point of annoyance. They really stick. I can still talk and keep normal. The box has 4 strips packets and I've used 2 in a week or so. My teeth did get brighter and whiter and I love the results. I actually impressed that Crest can do all this at the comfort of my own home. Ha! Here's the proof (see below pic).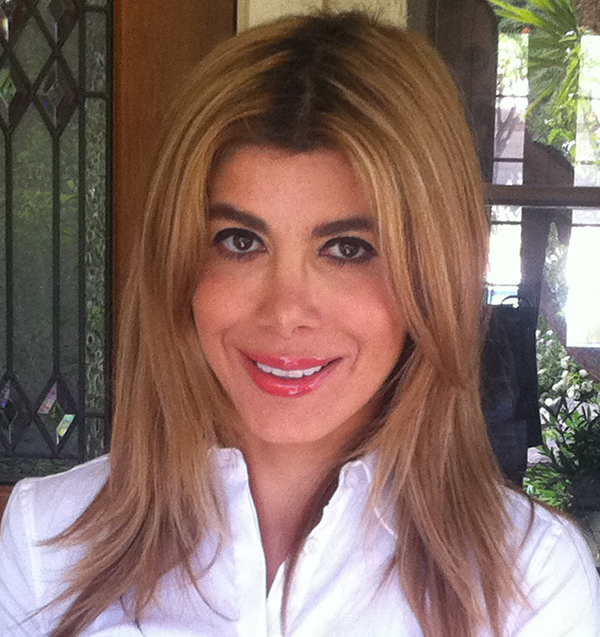 Marta Walsh after using the Crest 3D White 2 Hour Express Whitestrips
GIVEAWAY-I whiten my teeth for my Real Estate career and for just being Marta Walsh a top fashion & beauty blogger where the right professional image is important. What life event would you whiten for in just two hours with Crest 3D White 2 Hour Express Whitestrpes? Leave a comment and let me know because I'm going to pick one lucky winner who will WIN 1 box of Crest 3D White 2 Hour Express Whitestrips!!! Whatch ya waiting for:)
See how Crest 3D White 2 Hour Express Whitestrips look inside the box…
Crest is a very familiar brand in my household. All my family uses Crest +Crest Kid and the alcohol-free mouthwash. Now I am super curios to try Crest 3D White 2 Hour Express Whitestrips. The reason I want to whiten my teeth with Crest 3D is because I want to have a bright smile when working with my Real Estate clients here in Scottsdale and Paradise Valley Arizona. You can't never get a second chance to make a first good impression in business.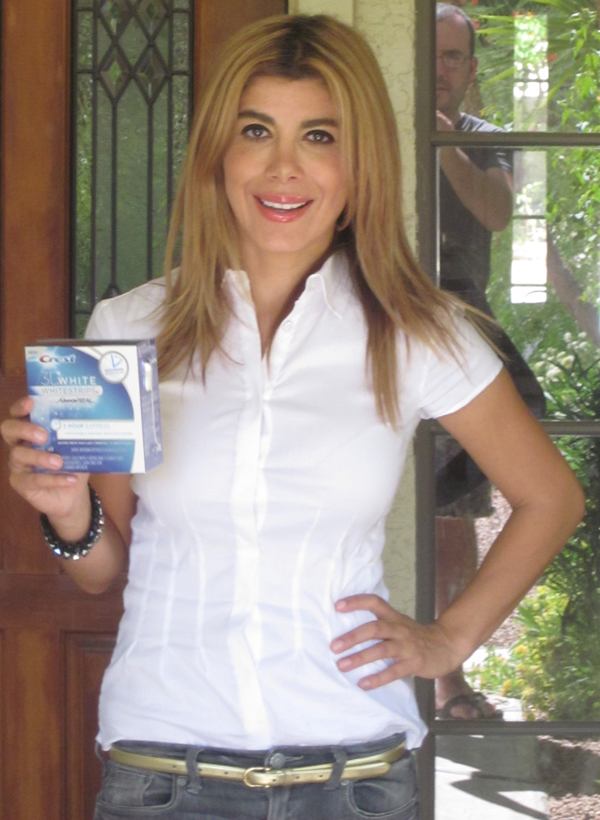 Marta Walsh BEFORE using the Crest 3D White 2 Hour Express Whitestrips. Photo credit: Hubby LOL.
Having to run a top fashion & beauty blog and a successful Real Estate career I look for quick and effective beauty routines like Crest 3D White 2 Hour Express Whitestrips…
Behind The Scenes Beauty: These are (seen in first image below) my favorite toothpastes. They keep my smile in check and happy:) Behind the scene beauty products also deserve some love.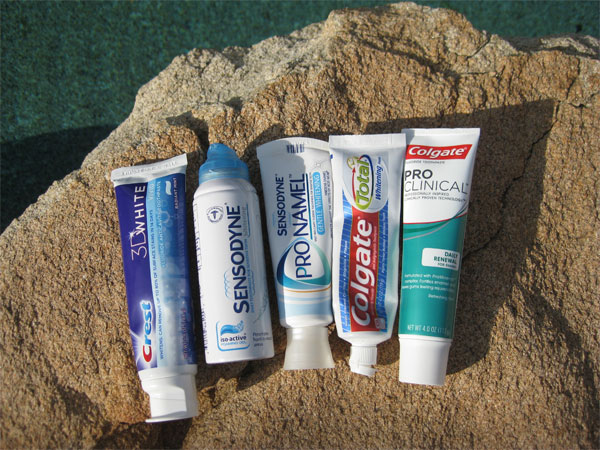 L to R: Crest 3D (I'm all about the latest whitening toothpaste innovations), Sensodyne Iso-Active (foams up and leaves my mouth super clean), Senesodyne Pro Namel Gentle Whitening (was recommended by my dentist), Colgate Total Whitening (the white paste because it's not as messy like the green pastes), Colgate Pro Clinical Daily Renewal (feels like I just left the dentist, very fresh).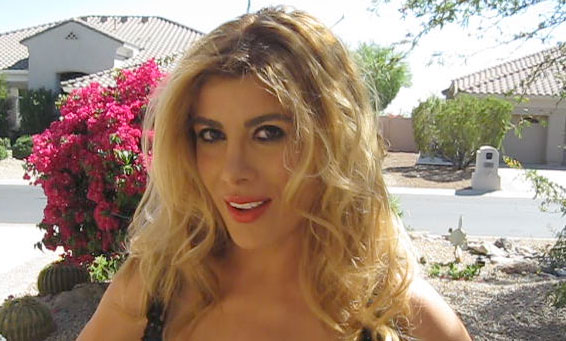 Marta Walsh
The following are Marta's picks of her favorite skincare products for face and body & also perfume 2009 ! Please note that the numbers don't go in order of importance.
Hey guys, I don't look a day over 25 thanks to my top skincare products LOL (see images below).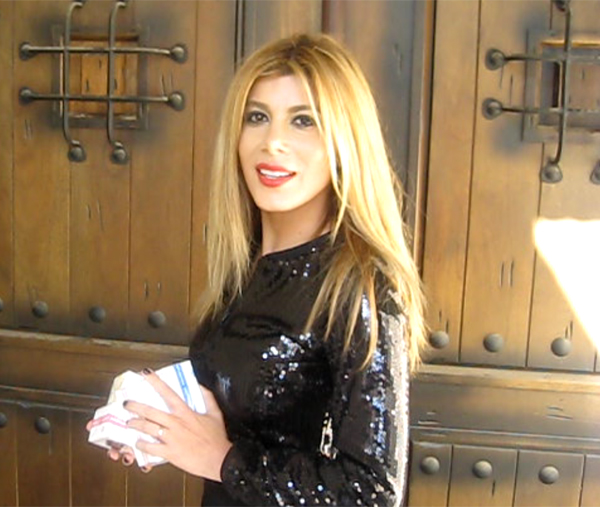 Marta Walsh Founder & Editor of Talking Makeup
Face Cleanser
1. Philosophy purity made simple one-step facial cleanser
2. CHANEL PRECISION Gel Purete: Purity + Anti Pollution Foaming Gel Cleanser
3. Liz Earle Cleanse & Polish Hot Cloth Cleanser
4. Mission Skincare Active Daily Facial Cleanser Sweet Citrus By Serena Williams5. Purpose Gentle Cleansing Wash 
5. Mario Badescu Enzyme Cleansing Gel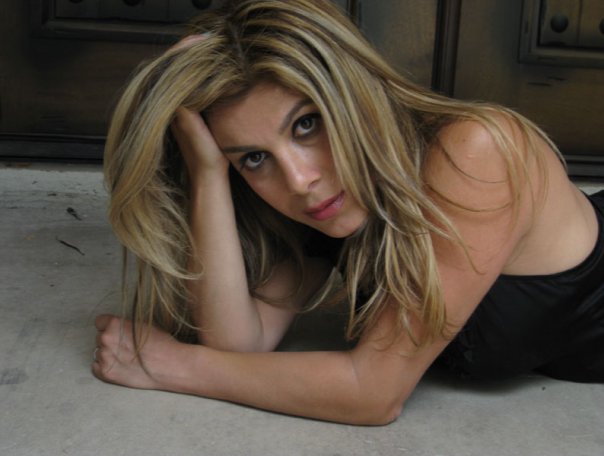 Makeup Removers & Eye Makeup Removers
1. Boscia MakeUp BreakUp Cool Cleansing Oil
2. La Roche-Posay Rosaliac Micellar Make-Up Removal gel Cleanses and Soothes Face & Eyes
3. Lumene Eye Makeup Remover Senstive Touch
4. Almay Oil-Free Eye Makeup Remover Pads
5. Talika lash conditioning cleanser oil free mascara & waterproof mascara
6. Physicians Formula Organic Wear Facial Makeup Remover Lotion
7. Pampers Sensitives Fragrance Free Baby Wipes
A new year is always a promise for new beginnings, even with beauty. Here are Marta's 2 New Year's Resolutions.
1. Must Clean My face Before Bed: And I mean never skip a day! This one is for the sometimes 'I'm too lazy/tired to clean my face before bed' people. Cleaning my face before bed is an amazing idea but with life it's so easy to skip a day. Also, I find the whole process of getting soaked with water by the sink just to clean my face a bit too much. Luckily I've discovered Rosaliac Gelee Micellar Make-up Removal Gel by La Roche-Posay, $24.50. This makeup remover gel feels like water. No joke. It feels fresh like water and there is no residue or a heavy feeling when you done. Amazing!

Talking Makeup would like to wish you all a very Happy Halloween and give you a special treat thanks to Walmart! What you get is a whole basked full of beauty products that are sold at your local Walmart *. You don't want to miss this one!!
How To Enter to WIN:
1. Go to Talking Makeup's YouTube channel and subscribe!!
2. Go to video page HERE and leave a comment!!
Products mentioned in Marta's video blog: 
Products:
Covergirl color lip
Covergirl lash blast volume blasting mascara
Covergirl eyeshadow trip in shimmering sands
Olay regenerist micro sculpting cream/amino peptide
Crest advanced seal white strips
Pantene pro-v moisture renewal shampoo damaged hair
Secret clinical strength deodorant
*The Walmart Beauty Products Giveaway courtesy of Walmart
Secret: Marta loves to shop in Walmart for beauty products! I know, some of you might be surprised. But I believe in life you need to mix and match. I like to mix expensive beauty products with some classic super affordable products.
Here are Marta's picks:
Cover Girl lash blast Volume Blasting Mascara: I hear this mascara by Cover Girl is a total super star and is securing its place as a classic. It made my lashes this morning long and full in just seconds.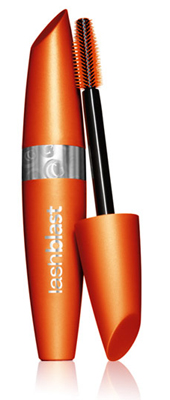 Hi guys! I'm excited about our Crest Pro Health Enamel Shield toothpaste and Anticavity Fluoride Rinse Giveaway! Remember: It's not enough to just look pretty in makeup, you also need to care for your teeth and have a fabulous breath! 
How To Enter To WIN: Simply watch my Crest video giveaway (below), subscribe to Talking Makeup's YouTube Channel , and leave a comment below the video ON YOU TUBE!!
Good luck:)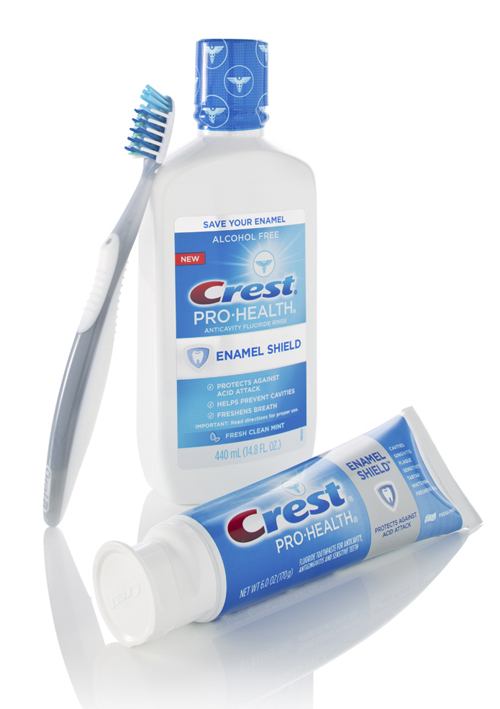 Winner will get:
Crest Pro-Health Enamel shield toothpaste
Crest Pro-Health Enamel Shield Anticavity Fluoride Rinse
Visit www.crest.com for additional product details.
Crest Whitening Expressions, a line of flavored toothpastes, now offers bolder-than-before tastes to kick up your morning brushing routine while whitening teeth!
The four unique flavors: Cinnamon Rush, Refreshing Vanilla Mint, Extreme Herbal Mint, and new Wintergreen Ice, are the perfect accessory to wind down Summer and gear up for Fall — and are sure to punch up your beauty routine!
Add some extreme into your life with a green eye shadow like Jada Pinkett Smith who layered emerald and moss eye shadows for an unexpectedly sophisticated style (via: People.com).
Rihanna's green nails or green nail polish at MTV Movie Awards 2008.
Crest Whitening Expressions in Extreme Herbal Mint.