All Posts Tagged With: "Walmart"
On Thursday (1/26/2017), Market Force Information will release findings from a large-scale fitness & beauty study. Market Force polled nearly 8,000 women and found that MAC and Clinique are their favorite makeup lines, and Macy's and Sephora are their favorite places to buy cosmetics. The study also looks at buying habits, satisfaction with makeup artists, how women classify their makeup styles, etc.
Here are some of the highlights:
Talking Makeup would like to wish you all a very Happy Halloween and give you a special treat thanks to Walmart! What you get is a whole basked full of beauty products that are sold at your local Walmart *. You don't want to miss this one!!
How To Enter to WIN:
1. Go to Talking Makeup's YouTube channel and subscribe!!
2. Go to video page HERE and leave a comment!!
Products mentioned in Marta's video blog: 
Products:
Covergirl color lip
Covergirl lash blast volume blasting mascara
Covergirl eyeshadow trip in shimmering sands
Olay regenerist micro sculpting cream/amino peptide
Crest advanced seal white strips
Pantene pro-v moisture renewal shampoo damaged hair
Secret clinical strength deodorant
*The Walmart Beauty Products Giveaway courtesy of Walmart
Secret: Marta loves to shop in Walmart for beauty products! I know, some of you might be surprised. But I believe in life you need to mix and match. I like to mix expensive beauty products with some classic super affordable products.
Here are Marta's picks:
Cover Girl lash blast Volume Blasting Mascara: I hear this mascara by Cover Girl is a total super star and is securing its place as a classic. It made my lashes this morning long and full in just seconds.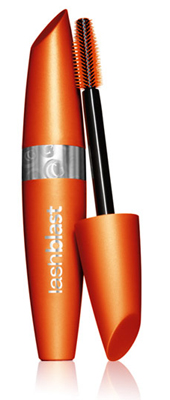 "General Hospital" actress Rebecca Herbst who plays Elizabeth Webber and long-time PURPOSE skincare user will be greeting fans and signing autographs. This is as part of Soap Opera Digest "Shop Like a Soap Star" national campaign. Fans in attendance will get the inside scoop on their favorite stars must-have products, as well as receive free samples of them, including Rebecca's favorite products from the PURPOSE Brand.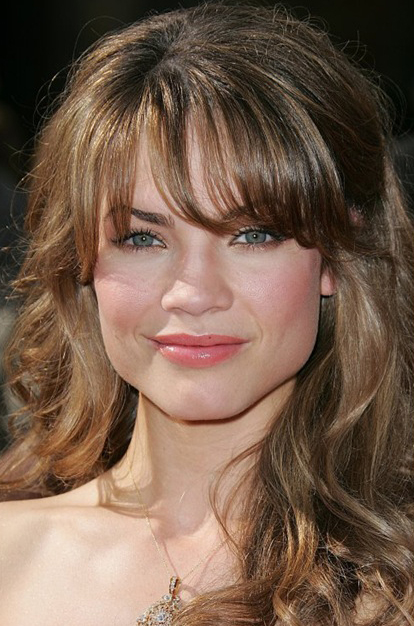 Soap Opera Digest, America's premier entertainment magazine celebrating 34 years as the best selling soap magazine, takes to the road again this year with more opportunities for fans to meet their favorite stars in person at select Walmart stores nationwide through the "Shop Like a Soap Star" campaign. Rebecca, who has appeared on "General Hospital" since 1997, has been using the PURPOSE Gentle Cleansing Wash and Moisturizer consistently since her dermatologist recommended them the products when she was fifteen.
Today was the day Marta found (at Walmart…who knew) the perfect eye, lip and  brow pencil sharpener! I was looking for this one for quite sometime: Maybelline Expert Tools Dual Pencil. I needed the right pencil sharpener that is big enough to sharpen my favorite Givenchy Paris Magic Kajal Eye Pencil without breaking  it.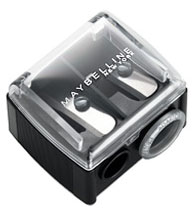 Maybelline Expert Tools Dual Pencil Sharpener is 3-in-1 sharpener sharpens small, medium and large pencils to a perfect point. Can be used with eye, brow and lip pencils. This sharpener adjust from large to big with an easy to use removable adaptor. How cool! The price is right too: under $4.