All Posts Tagged With: "at-home Whitening System"
Crest is a very familiar brand in my household. All my family uses Crest +Crest Kid and the alcohol-free mouthwash. Now I am super curios to try Crest 3D White 2 Hour Express Whitestrips. The reason I want to whiten my teeth with Crest 3D is because I want to have a bright smile when working with my Real Estate clients here in Scottsdale and Paradise Valley Arizona. You can't never get a second chance to make a first good impression in business.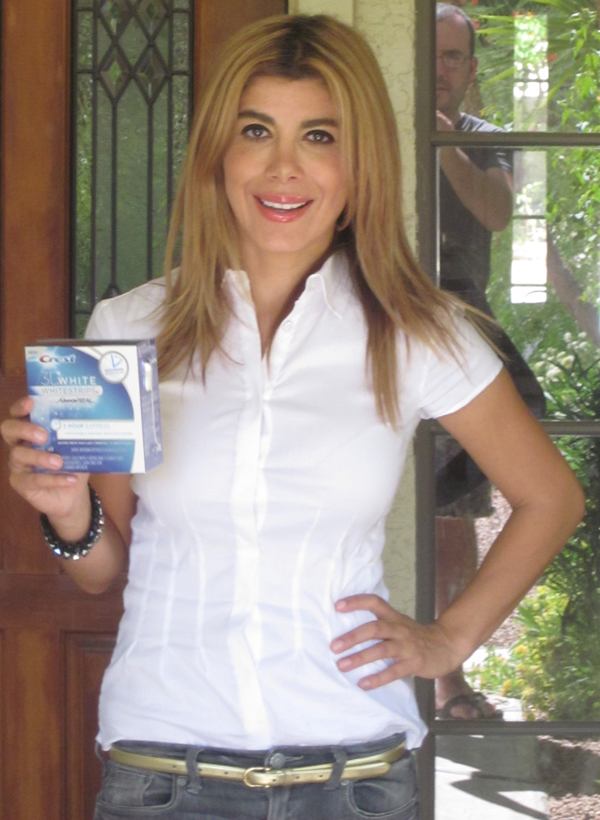 Marta Walsh BEFORE using the Crest 3D White 2 Hour Express Whitestrips. Photo credit: Hubby LOL.
Having to run a top fashion & beauty blog and a successful Real Estate career I look for quick and effective beauty routines like Crest 3D White 2 Hour Express Whitestrips…
A new year is always a promise for new beginnings, even with beauty. Here are Marta's 2 New Year's Resolutions.
1. Must Clean My face Before Bed: And I mean never skip a day! This one is for the sometimes 'I'm too lazy/tired to clean my face before bed' people. Cleaning my face before bed is an amazing idea but with life it's so easy to skip a day. Also, I find the whole process of getting soaked with water by the sink just to clean my face a bit too much. Luckily I've discovered Rosaliac Gelee Micellar Make-up Removal Gel by La Roche-Posay, $24.50. This makeup remover gel feels like water. No joke. It feels fresh like water and there is no residue or a heavy feeling when you done. Amazing!