All Posts Tagged With: "face cleanser"
My new skincare discovery femme science hydrating face cleanser & femme science body cream. Well done skincare line, clean, not heavily perfumed, and super hydrating.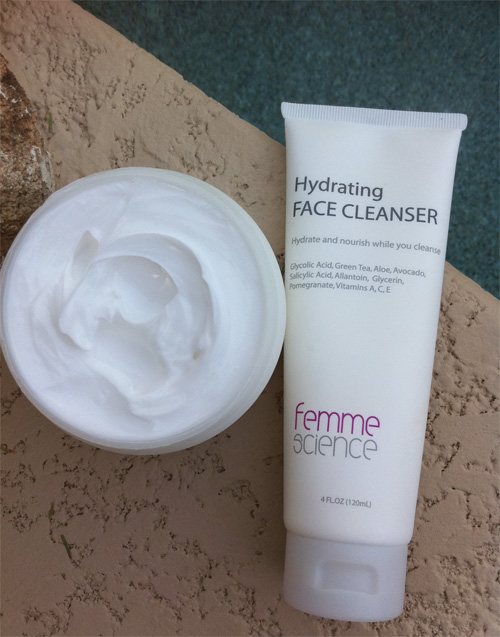 RoC Multi-Correxion Exfoliating Cleanser is my favorite face cleanser these days. It's a cross between a cleanser and a very gentle face scrub, this is why I use it almost everyday. It cleans my skin thoroughly and it prepares it for the face cream right after my shower. I also love the RoC Multi-Correxion Daily Perfecting Cleanser for the same reason mentioned above. The latter is part of the RoC Multi Correxion Skin Perfecting System.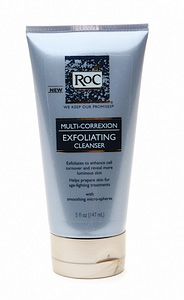 Nude Skincare: Nude Cleansing Facial Oil is a luxurious and effective detergent-free cleanser and eye-makeup remover for normal-to-dry skin. Now available in 100ml travel size, $36. This cleanser will effectively remove even the most stubborn make-up (including smokey eyes). Omega 3 and Vitamin E deeply cleanse and nourish for soft skin in seconds. Warm between hands and massage onto dry face. Apply warm water to form a light milk and rinse clean.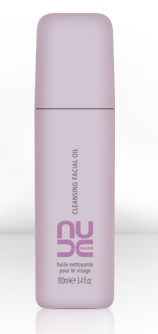 Marta Walsh says: If you love the Japanese way of cleaning face with oil then you might also love Nude's Cleansing Facial Oil. Nude skincare products are my ultimate favorite. Probably one the best natural skincare lines on the market today.
The following are Marta's picks of her favorite skincare products for face and body & also perfume 2009 ! Please note that the numbers don't go in order of importance.
Hey guys, I don't look a day over 25 thanks to my top skincare products LOL (see images below).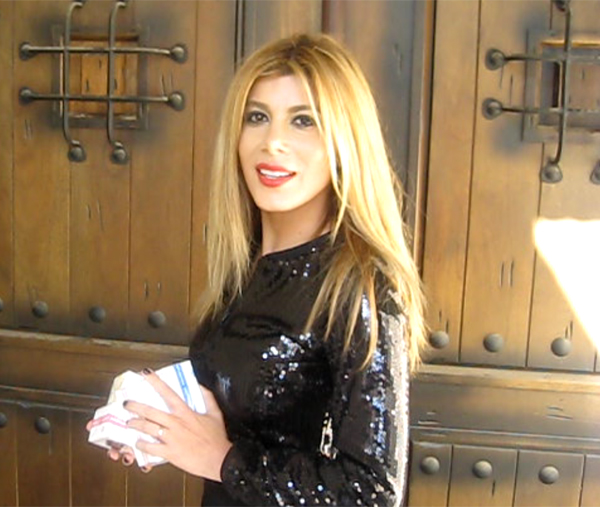 Marta Walsh Founder & Editor of Talking Makeup
Face Cleanser
1. Philosophy purity made simple one-step facial cleanser
2. CHANEL PRECISION Gel Purete: Purity + Anti Pollution Foaming Gel Cleanser
3. Liz Earle Cleanse & Polish Hot Cloth Cleanser
4. Mission Skincare Active Daily Facial Cleanser Sweet Citrus By Serena Williams5. Purpose Gentle Cleansing Wash 
5. Mario Badescu Enzyme Cleansing Gel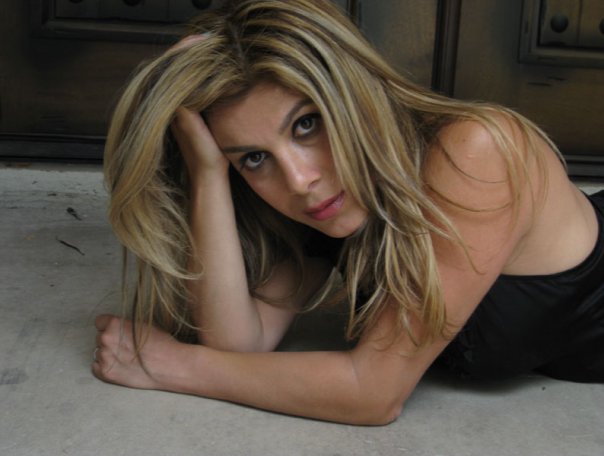 Makeup Removers & Eye Makeup Removers
1. Boscia MakeUp BreakUp Cool Cleansing Oil
2. La Roche-Posay Rosaliac Micellar Make-Up Removal gel Cleanses and Soothes Face & Eyes
3. Lumene Eye Makeup Remover Senstive Touch
4. Almay Oil-Free Eye Makeup Remover Pads
5. Talika lash conditioning cleanser oil free mascara & waterproof mascara
6. Physicians Formula Organic Wear Facial Makeup Remover Lotion
7. Pampers Sensitives Fragrance Free Baby Wipes
FAB Launches at Sephora Stores THIS WEEK: First Aid Beauty.
There's a new kid in town…and by town we mean, Sephora. First Aid Beauty hits the shelves of over 100 Sephora stores begining of this week. Finally, there is a prestigious answer to skin's pesky problems! First Aid Beauty is a premium collection of skincare that caters specifically to sensitive skin and universal beauty challenges. The line offers both daily skincare basics and intense therapy and emergency care for common skin problems and beauty challenges.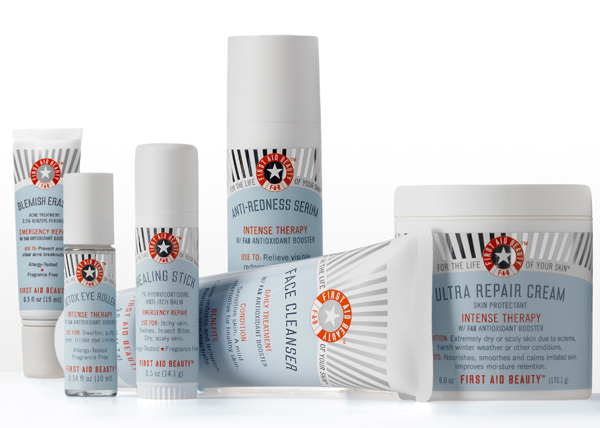 A new year is always a promise for new beginnings, even with beauty. Here are Marta's 2 New Year's Resolutions.
1. Must Clean My face Before Bed: And I mean never skip a day! This one is for the sometimes 'I'm too lazy/tired to clean my face before bed' people. Cleaning my face before bed is an amazing idea but with life it's so easy to skip a day. Also, I find the whole process of getting soaked with water by the sink just to clean my face a bit too much. Luckily I've discovered Rosaliac Gelee Micellar Make-up Removal Gel by La Roche-Posay, $24.50. This makeup remover gel feels like water. No joke. It feels fresh like water and there is no residue or a heavy feeling when you done. Amazing!

I'm a huge La Roche-Posay Rosaliac Gelee Micellar Make-up Removal Gel fan! It really revolutionized my 'before bedtime clean your face' routine. Never tried the La Roche-Posay Toleriane Dermo-Cleanser and I hear this cleanser is a favorite of Sorority Wars star Chelan Simmons.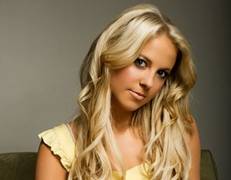 When competing with 60 other girls to win a spot in the Delta house on Lifetime's Sorority Wars, Chelan Simmons knew that clear skin was essential. Looking to keep her fair, sensitive skin glowing, she starts her beauty routine every day by washing with La Roche-Posay Toleriane Dermo-Cleanser: With a light, smooth texture and fragrance and preservative-free formula, the Toleriane Dermo-Cleanser gently removes makeup and residue without overdrying, making it perfect for dry, sensitive skin. Formulated with Glycerin and Thermal Spring Water, the creamy cleanser hydrates and soothes while also deeply cleaning your pores and removing even the most stubborn makeup.
Toleriane Dermo-Cleanser retails for $19.50 and is available at CVS locations nationwide and at www.laroche-posay.com
Cruise season is approaching and we'll all be looking to escape the cold weather! If you dread packing for vacation here is a list of Neutrogena Cruise essentials to ensure you look great while protecting yourself:
Apply this sunblock before heading to the pool and it's okay if you take a snooze:
Neutrogena Ultra Sheer Dry-Touch Sunblock SPF 100+ with Helioplex
· Offers the highest level of cutting-edge photo-stabilized sun protection technology
· It's high SPF helps compensate for under application – since most people don't apply a thick enough coat!
· Dry-Touch technology instantly absorbs excess sunscreen oils to leave skin feeling incredibly soft and matte finish, never uncomfortable
I love a good deep face cleanser and a face scrub in the mornings. Not sure if it's the right thing to exfoliate everyday, I'm just an amateur you know, but I can't stop. My favorite to use in the shower these days is: DDF Advanced Micro-Exfoliation Cleanser, $46. This DDF exfoliating cleanser is not greasy and leaves my skin refreshed and smooth. Perfect!
Available at www.sephora.com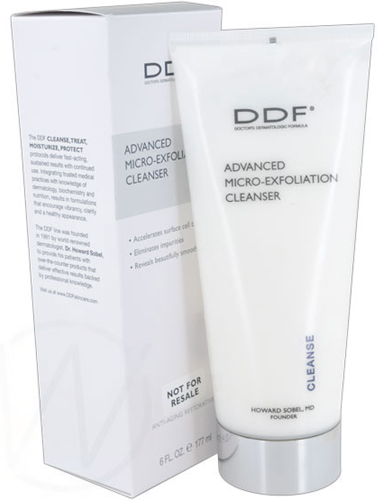 DDF Advanced Micro-Exfoliation Cleanser the description on sephora.com: A facial wash that stimulates cell turnover to impart a youthful glow. DDF Advanced Micro-Exfoliation Cleanser contains a breakthrough Turmeric Complex with exfoliating rice bran that is designed to accelerate surface-cell turnover and eliminate impurities. The complexion takes on a fresh, healthy, radiant quality as this rejuvenating must-have works its wonders.