All Posts Tagged With: "C.O. Bigelow"
Spring has sprung, and it's time to lighten up your makeup routine. Spring is the time to pamper your skin with face essentials from C.O. Bigelow and TULA, while also creating that dewy glow with Mally Beauty products.
The glam of Sex And The City has enraptured viewers for years. Now the secret behind the cast's flawless looks has been revealed! C.O. Bigelow is the one spot where you can stock up on all your Sex And The City faves! Sarah Jessica Parker has always been known to flock the apothecary for all her beauty needs and recently she revealed that she never leaves home without her C.O. Bigelow Mentha Lip Shine.
The following are Marta's picks of her favorite skincare products for face and body & also perfume 2009 ! Please note that the numbers don't go in order of importance.
Hey guys, I don't look a day over 25 thanks to my top skincare products LOL (see images below).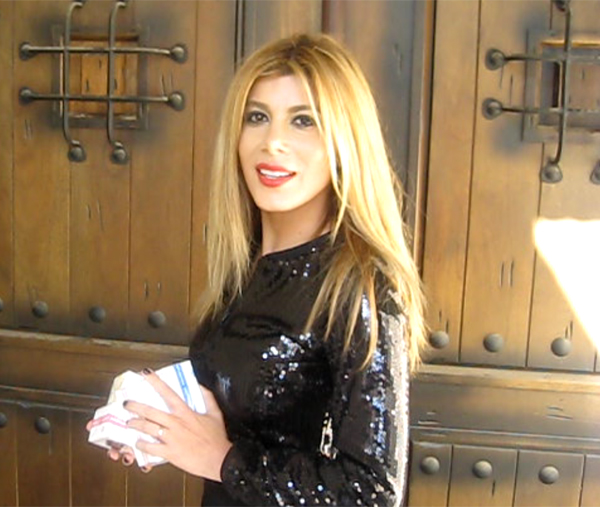 Marta Walsh Founder & Editor of Talking Makeup
Face Cleanser
1. Philosophy purity made simple one-step facial cleanser
2. CHANEL PRECISION Gel Purete: Purity + Anti Pollution Foaming Gel Cleanser
3. Liz Earle Cleanse & Polish Hot Cloth Cleanser
4. Mission Skincare Active Daily Facial Cleanser Sweet Citrus By Serena Williams5. Purpose Gentle Cleansing Wash 
5. Mario Badescu Enzyme Cleansing Gel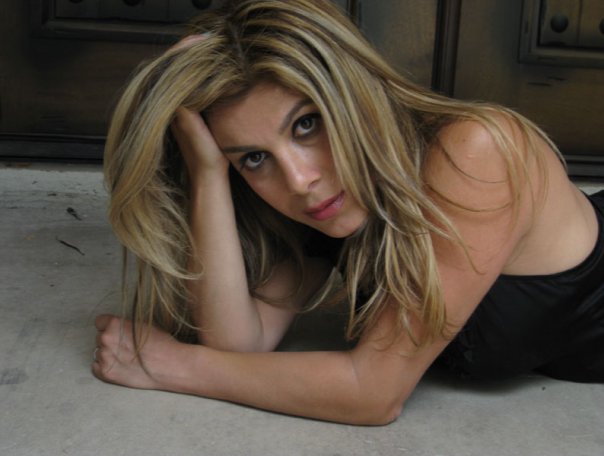 Makeup Removers & Eye Makeup Removers
1. Boscia MakeUp BreakUp Cool Cleansing Oil
2. La Roche-Posay Rosaliac Micellar Make-Up Removal gel Cleanses and Soothes Face & Eyes
3. Lumene Eye Makeup Remover Senstive Touch
4. Almay Oil-Free Eye Makeup Remover Pads
5. Talika lash conditioning cleanser oil free mascara & waterproof mascara
6. Physicians Formula Organic Wear Facial Makeup Remover Lotion
7. Pampers Sensitives Fragrance Free Baby Wipes
I'm so excited to share with you my interview with "Eastwick" star Jaime Ray Newman who plays the character of Kat Gardener. Eastwick is an American television drama series, that is scheduled to premiere on ABC on Wednesday, September 23, 2009 at 10:00 PM ET. Eastwick is a television adaption of the 1987 feature The Witches of Eastwick. Show's cast also includes Lindsay Price, and Rebecca Romijn.
Newman's previous roles include: Kristina Carter Cassadine on the soap opera, General Hospital. And, a part in the Steven Spielberg's Catch Me If You Can, with a scene opposite Leonardo DiCaprio.

Jaime Ray Newman
In this interview Jaime Ray Newman talks to Marta Walsh about her first breaks as an actress. Her role as Kat Rougemont on the new ABC show "Eastwick". Beauty secrets, and future plans.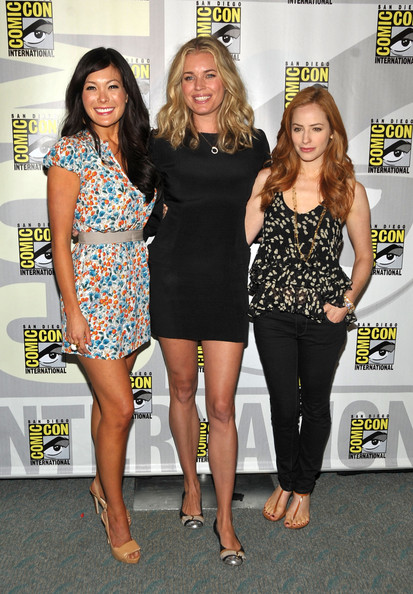 "Eastwick" stars from left: Lindsay Price, Rebecca Romijn, and Jaime Ray Newman
Marta Walsh: How did you decide on a career in acting, and what were some of your first breaks as an actress?
Jaime Ray Newman: I did my first professional play when I was 12. A local theater came to my middle school to audition girls for a new Israel Horowitz play, and I got the gig. My parents first reaction was "There are two people in this household with careers and you're not one of them". But after much begging, they acquiesced, and away I went. My first real break was playing Kristina Cassadine on "General Hospital". I was fresh out of college and thrilled to be working.
MW: What attracted you to Kat Rougemont's character on the new ABC show "Eastwick"?
JRN: I love playing Kat. She's quite unlike me, actually, so I really get to dig and create a character. She's undertaken so much responsibility (5 children, a full time job, a husband who may as well be one of her kids) that she hasn't had a second for herself since she was 18. She's struggling to find her voice again, and that is always fascinating to me. Playing someone in deep conflict is always the most interesting.
Watch "Eastwick" trailer below, the show looks so cute! It's like "Sex and The City" meets "Charmed".
Talking Makeup had the pleasure to attend the C.O. Bigelow Media Tour at Arizona State University. I met up with the fabulous Melissa from Tractenberg & Co. who gave me a tour around the event and gave me an insight to C.O Bigelow's history and new products.

The C.O. Bigelow special van.

Melissa from Tractenberg & Co. and Marta at Talking Makeup.
I had so much fun checking out the new C.O. Bigelow collections, such as: Village Perfumer which is their new deliciously scented body washes and lotions, Derma Remedy, Barber Men's Collection, and Mentha Body Care. I also met the beautiful representatives of Bath & Body Works who further explained the products to me and let me test them out.

The gorgeous Bath & Body Works representative and Marta.
I got the chance to see how C.O Bigelow's very famous Lemon Body Cream was made. This cream has been a favorite at the C.O Bigelow apothecary since 1870!
And I even got to make my own T-Shirt using C.O Bigelow's slogan: Honest. Genuine. Trustworthy. I chose Genuine!
I walked out smelling so good after trying C.O Bigelow's Mentha Body Vitamin Lotion (inspired by C.O. Bigelow's best-selling Mentha Lip Tint), and C.O Bigelow's new body lotion in Rosemary Mint. I can't wait for the weekend so I can get me some!

The new C.O. Bigelow Village Perfumer Collection of Body Lotions and Shower Gels.
C.O. Bigelow will continue it's Media Tour to the following locations, stop by it's so much fun!
WHEN: April 26th, 2008. 11am-5pm.
WHERE: Hollywood & Highland Center.
WHEN: May 3rd, 2008. 11am-5pm.
WHERE: Dallas Galleria.
WHEN: May 10th, 2008. 11am-5pm.
WHERE: Atlanta Premiere Mall.
As C.O. Bigelow prepares to turn 180 years old, America's oldest apothecary is coming to Hollywood and Highland Center to share its time-honored formulas in a fun modern setting.
Based in New York City Greenwich Village, C.O. Bigelow Apothecary is renowned for it's century-old honest, genuine, trustworthy pharmacy recipes. The apothecary attracted a cult following throughout its history, from early fans like Mark Twain and Thomas Edison, to current devotees like Sarah Jessica Parker and Mary Kate Olsen. 
You might not want to miss out on the C.O. Bigelow Media Tour from April 23-May 10, 2008. C.O. Bigelow will be arriving at select cities and locations in a mobile Air-Stream stocked with activities and treats. The day will be packed with fun, free apothecary themed events for the full C.O. Bigelow experience. Whether you are taking a break from studying or looking for a beauty boost. C.O. Bigelow is the place to go!

The very popular C.O. Lemon Body Cream.
Here are some highlights of what to expect: Design your own C.O. Bigelow T-Shirt. Sample C.O. Bigelow's penny candy, just like the original apothecary used to carry. Receive problem-solution skincare consultation from a C.O. Bigelow expert. And, to see how the very popular C.O. Bigelow Lemon Body Cream is created and walk away with a free sample from a fresh blended butch.
WHEN: April 23rd, 2008. 11am-5Pm.
WHERE: Arizona State University.
WHEN: April 26th, 2008. 11am-5pm.
WHERE: Hollywood & Highland Center.
WHEN: May 3rd, 2008. 11am-5pm.
WHERE: Dallas Galleria.
WHEN: May 10th, 2008. 11am-5pm.
WHERE: Atlanta Premiere Mall.
Talking Makeup is planning to be at the C.O. Bigelow tour on April 23rd at Arizona State University! Hope to see you there:)
We love C.O. Bigelow Lemon Body Lotion, sold in Bath And Body Works.  Who is C.O. Bigelow?  C.O. Bigelow originated in New York City back in the 1800's.  It suppose to be the oldest Apothecary store.  C.O. Bigelow Lemon Body Lotion is as old as 1870.  It is an intensive lotion for very dry skin.  Ingredients include: lemon extracts which is super charged with vitamin C, shea butter, kukui nut oil  which is rich in essential fatty acids.   It is non-greasy, fragrance-free, and developed by Bigelow Chemists.  Contains no artificial colorants and not tested on animals.  And it smells delicious.  Cost:  $24. 
Also try C.O. Bigelow Mentha Lip Tints which is a mint-infused lip balm with a sheer hint of color.  It has an incredible refreshing and cooling sensation.   Ingredients include peppermint oil which refreshes your breath. You can wear it alone or over lip color for to enhance color and to add a high-gloss finish. C.E. Bigelow Mentha Lip Tints are also fragrance free, contain active levels of therapeutic apothecary ingredients, not tested on animals.  They come in following shades:  Nude, Red, Pink, and red brown.  Cost only $7.