All Posts Tagged With: "face mist"
GET THE LOOK: Thanks to Celebrity Makeup Artist Gita Bass Talking Makeup has the scoop on how to get Toni Collette's radiant look at the 67th Golden Globe Awards last night.
"For Toni Collette I combined warm healthy skin with a bronze metallic smoky eye and nude glossy lip" according to Gita. She prepped her eyes with AMOREPACIFIC Moisture Bound Intensive Vitalizing Eye Complex (available at Sephora.com)  to reduce any puffiness and to ensure the concealer and shadow stay in place all night. To create the perfect canvas for a flawless radiant complexion, Gita prepped Toni's skin with AMOREPACIFIC Moisture Bound Refreshing Hydra Gel. The whole look was set with AMOREPACIFIC Moisture Bound Skin Energy Spray for a final touch of hydration and staying power. 
 "I added a layer of La Mer's The Body Crème to keep her skin looking glowing and radiant. To keep her face looking flawless I used The Radiant Concealer SPF 25 under her eyes and on any redness. I prepped her lips with the amazing La Mer Lip Balm to keep them full and hydrated all night long." added Gita.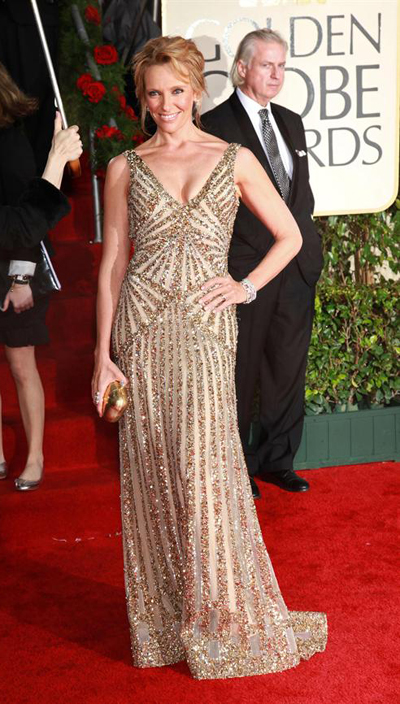 The following are Marta's picks of her favorite skincare products for face and body & also perfume 2009 ! Please note that the numbers don't go in order of importance.
Hey guys, I don't look a day over 25 thanks to my top skincare products LOL (see images below).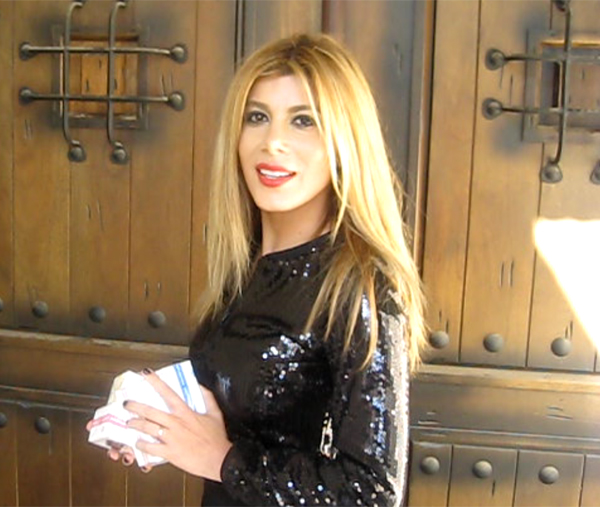 Marta Walsh Founder & Editor of Talking Makeup
Face Cleanser
1. Philosophy purity made simple one-step facial cleanser
2. CHANEL PRECISION Gel Purete: Purity + Anti Pollution Foaming Gel Cleanser
3. Liz Earle Cleanse & Polish Hot Cloth Cleanser
4. Mission Skincare Active Daily Facial Cleanser Sweet Citrus By Serena Williams5. Purpose Gentle Cleansing Wash 
5. Mario Badescu Enzyme Cleansing Gel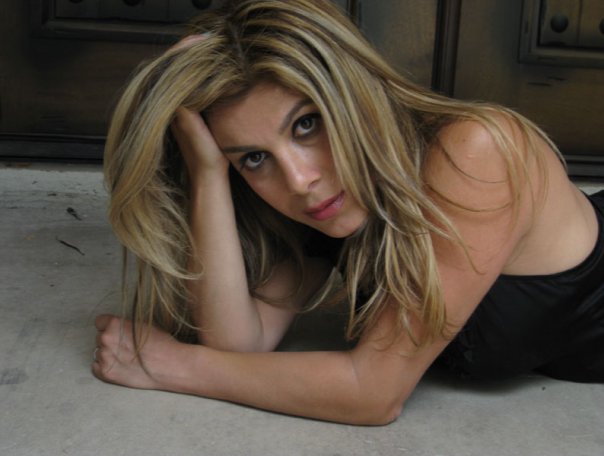 Makeup Removers & Eye Makeup Removers
1. Boscia MakeUp BreakUp Cool Cleansing Oil
2. La Roche-Posay Rosaliac Micellar Make-Up Removal gel Cleanses and Soothes Face & Eyes
3. Lumene Eye Makeup Remover Senstive Touch
4. Almay Oil-Free Eye Makeup Remover Pads
5. Talika lash conditioning cleanser oil free mascara & waterproof mascara
6. Physicians Formula Organic Wear Facial Makeup Remover Lotion
7. Pampers Sensitives Fragrance Free Baby Wipes
People often ask me: "What's a good skincare out there? What should I get that's good? Well, the Sampar skincare is one brand that comes to my mind.  You can't go wrong with Sampar. Perfect for the holiday season and for those of you who like to try products in small bottles first, the Sampar Line Up Box Coffret Anti-Rides, $59, could be a great start.  
The Sampar Skin Quenching Mist is one of the best face mists I know and my favorite. The Ultra Hydrating Fluid and the Nocturnal Line Mask are extremely hydrating, smell really clean and are also in Marta's top picks list.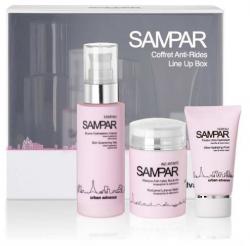 With Sampar Line Up Box Coffret Anti-Rides Sampar has created a solution for dehydrated, rough and fatigued skin in the form of a breakthrough, intensive, anti-aging and recuperating night mask: Nocturnal Line Mask. It is an exclusive anti-aging nocturnal treatment that increases the presence of collagen, elastin and hyaluronic acid. Presented together in an exclusive coffret with Sampar's Skin Quenching Mist and Ultra Hydrating Fluid, these three products compliment each other for revitalized and beautiful skin.
I know I would sound a bit high maintenance if I tell you that I'm addicted to a face mist. When do I use it? Well, my favorite time to spray a face mist is right after shower before I apply anything else on my face. It feels so invigorating and I'm addicted to that feeling. Perfect for the day after a big night party. I also love to use a face mist when I travel, after a long and tiring flight. Just a reminder: I'm not an esthetician, or a makeup artist and my opinion is just mine, very amature I should say.
Here is Marta's face mist top picks:
1. AmorePacific Moisture Bound Skin Energy Hydration Delivery System, $35 at sephora.com

I'm addicted to AmorePacific Moisture Bound Skin Energy Hydration Delivery System ($35) face mist. I use it every morning after shower, it smells so pleasant and my skin feels very revived. I never tried anything else from the AmorePacific skin care line (have you?) but now I'm very curious. Available at www.sephora.com