All Posts Tagged With: "La Roche-Posay"
These five, new time-savers available at CVS/pharmacy either offer multiple benefits in one easy step or promise to deliver results quicker than ever. Here are our TOP 5 UNDER $10 suggestions on ways you can reclaim some extra moments outdoors and help cut down time spent on your beauty routine:
1) Sally Hansen Complete Salon Manicure, $7.00. The exclusive formula in this salon-quality nail polish performs the five steps of a professional manicure in just two coats.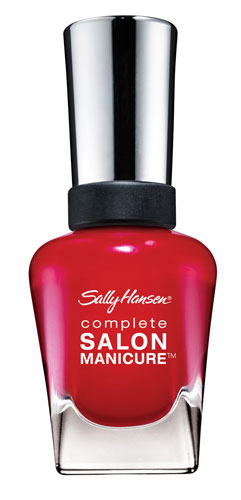 NEW Products from La Roche-Posay: Hydraphase UV Eyes Hydrating Protecting Eye Cream with SPF 29 and Rosaliac UV Fortifying Anti-Redness Moisturizer with SPF 15.

Did you know that the skin around the eyes is thinner than anywhere else on the body – about ten times thinner than the skin on the rest of the face – and is therefore more susceptible to damage
The following are Marta's picks of her favorite skincare products for face and body & also perfume 2009 ! Please note that the numbers don't go in order of importance.
Hey guys, I don't look a day over 25 thanks to my top skincare products LOL (see images below).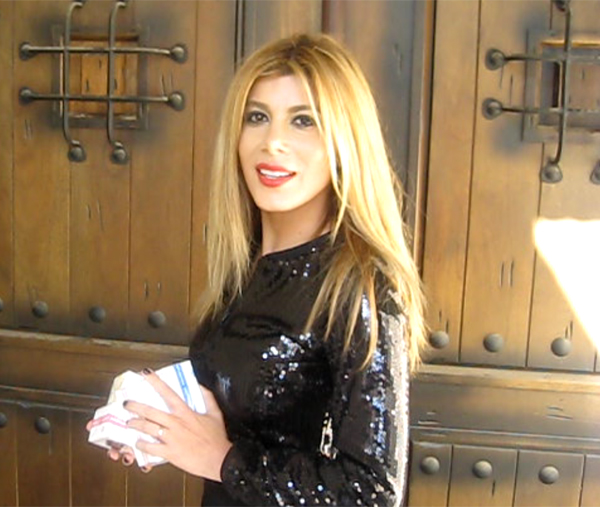 Marta Walsh Founder & Editor of Talking Makeup
Face Cleanser
1. Philosophy purity made simple one-step facial cleanser
2. CHANEL PRECISION Gel Purete: Purity + Anti Pollution Foaming Gel Cleanser
3. Liz Earle Cleanse & Polish Hot Cloth Cleanser
4. Mission Skincare Active Daily Facial Cleanser Sweet Citrus By Serena Williams5. Purpose Gentle Cleansing Wash 
5. Mario Badescu Enzyme Cleansing Gel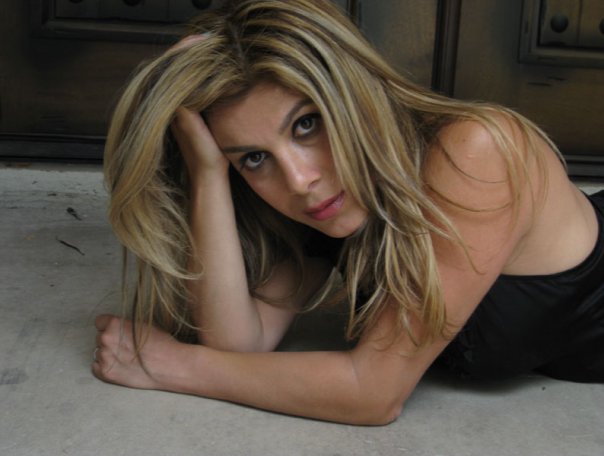 Makeup Removers & Eye Makeup Removers
1. Boscia MakeUp BreakUp Cool Cleansing Oil
2. La Roche-Posay Rosaliac Micellar Make-Up Removal gel Cleanses and Soothes Face & Eyes
3. Lumene Eye Makeup Remover Senstive Touch
4. Almay Oil-Free Eye Makeup Remover Pads
5. Talika lash conditioning cleanser oil free mascara & waterproof mascara
6. Physicians Formula Organic Wear Facial Makeup Remover Lotion
7. Pampers Sensitives Fragrance Free Baby Wipes
A new year is always a promise for new beginnings, even with beauty. Here are Marta's 2 New Year's Resolutions.
1. Must Clean My face Before Bed: And I mean never skip a day! This one is for the sometimes 'I'm too lazy/tired to clean my face before bed' people. Cleaning my face before bed is an amazing idea but with life it's so easy to skip a day. Also, I find the whole process of getting soaked with water by the sink just to clean my face a bit too much. Luckily I've discovered Rosaliac Gelee Micellar Make-up Removal Gel by La Roche-Posay, $24.50. This makeup remover gel feels like water. No joke. It feels fresh like water and there is no residue or a heavy feeling when you done. Amazing!

I'm a huge La Roche-Posay Rosaliac Gelee Micellar Make-up Removal Gel fan! It really revolutionized my 'before bedtime clean your face' routine. Never tried the La Roche-Posay Toleriane Dermo-Cleanser and I hear this cleanser is a favorite of Sorority Wars star Chelan Simmons.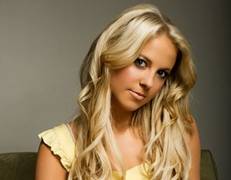 When competing with 60 other girls to win a spot in the Delta house on Lifetime's Sorority Wars, Chelan Simmons knew that clear skin was essential. Looking to keep her fair, sensitive skin glowing, she starts her beauty routine every day by washing with La Roche-Posay Toleriane Dermo-Cleanser: With a light, smooth texture and fragrance and preservative-free formula, the Toleriane Dermo-Cleanser gently removes makeup and residue without overdrying, making it perfect for dry, sensitive skin. Formulated with Glycerin and Thermal Spring Water, the creamy cleanser hydrates and soothes while also deeply cleaning your pores and removing even the most stubborn makeup.
Toleriane Dermo-Cleanser retails for $19.50 and is available at CVS locations nationwide and at www.laroche-posay.com
Watch Marta's vlog talking about her favorite face cleansers and makeup removers.
Products mentioned in Marta's vlog:
PURPOSE Gentle Cleansing Wash, $5.99
Nude Skincare Facial Scrub, $52
RAW Essentials RAW-finish Rigorous Face Scrub, $19.50
LA Roche-Posay Rosaliac Micellar Make-Up Removal Gel, $24.50
Talika lash conditioning cleanser oil free, $24
Physicians Formula Organic wear Facial Makeup Remover Lotion, $9.95
I would like to share with you my list of top makeup removers that you can buy at CVS!
Products mentioned in Marta's Vlog:
Rosaliac Gelee Micellar Make-up Removal Gel by La Roche-Posay, $24.50.
SENSITIVE TOUCH Eye Makeup Remover by LUMENE, under $10.
SENSITIVE TOUCH Cleansing Wipes LUMENE, under $5.
I'm always on the look out for great makeup removers. I like the process of removing my makeup before bed easy, clean , and very simple. This is why I love La Roche-Posay Rosaliac Gelee Micellar Make-up Removal Gel, $24.50. It literally feels like water on your face, maybe because one of its ingredients is actually La Roche-Posay's Thermal Spring Water? Skin feels fresh as soon as you apply this makeup remover on your face. It's fragrance-free, not oily, and very simple to remove or wipe off. Which means, there isn't a residue left after you apply. Do you know the feeling? Major plus!!  It felt gentle and didn't irritate my skin. OK to remove eye makeup as well. And, it's available at CVS *.

La Roche-Posay Rosaliac Gelee Micellar Make-up Removal Gel the company description: The first step in a dermatological regimen for redness-prone and reactive skin.
Is your beauty cabinet overflowing with serums, moisturizers, fluids and creams designed to combat the signs of aging? Simplify your beauty routine with this all-in-one product. La Roche-Posay Redermic UV (SRP $47.90) is a daily moisturizer that is designed to help fill in wrinkles, tightens loose skin on the neck, smoothes fine lines and protects against UV damage.
No need to drive to a department store to purchase- this time-saving product is available at your local CVS!
Innovative ingredients include:
Madecassoside (95% pure): Helps skin to fill in wrinkles and firm from within.
L-Absorbic Acid (5%): Restores skin's structure and improves complexion.
I loved to watching Heidi Montag and Spencer Pratt on NBC's I'm A Celebrity Get Out Of Here…before they were too good for the show:) The Speidis seem so much action, lol. I did notice, however, that Heidi was also a celebrity without makeup on the show, and not so made-up like on MTV's The Hills. Must be tough to be a beauty addict in a deserted forest in Costa Rica. I know it will drive me crazy not having makeup on the show:)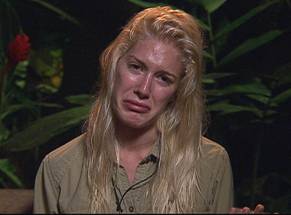 La Roche-Posay comes to the rescue: Speidi's dramatic departure and Heidi's strange obsession with her dry shampoo (rumored to be launching on QVC) has gotten everyone buzzing about the new reality show "I'm a Celebrity… Get Me Outta Here!" Shameless self promotion put aside, what beauty product should Heidi have brought to brave the brutality of "God's nature?"