All Posts Tagged With: "white teeth"
Talking Makeup is excited to let you know about a fun contest GO SMiLE is hosting to kick off the new year in style. It starts on today, Monday Januatry 1st, 2010, and runs through January 22nd. There is no purchase necessary at all.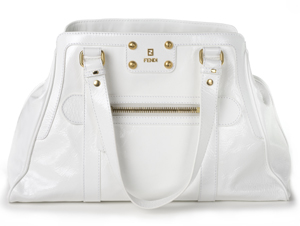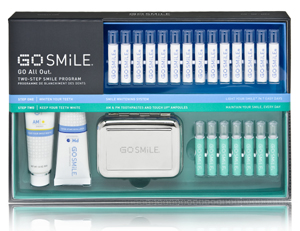 HOW TO ENTER TO WIN: Want to win a FENDI bag? A white smile is the ultimate accessory that never goes out of style, so GO SMiLE is giving away the ultimate winter whites to help you look dazzling in 2010 from head to toe. Go to http://www.gosmile.com/winterwhites.html  to enter to win one of 26 prizes from Monday, January 11th – Friday, January 22nd. In addition to the grand prize worth $1,639, including Fendi's "Bag Du Jour", GO SMiLE Touch Ups and GO All Out set, and 100% Pure Vanilla Bean products, 10 lucky winners will receive a second prize valued at $179, and 15 people will win a third prize worth $111. And the best part – there is no purchase necessary…just enter and you can win. Visit www.GOSMiLE.com  for more information.
A new year is always a promise for new beginnings, even with beauty. Here are Marta's 2 New Year's Resolutions.
1. Must Clean My face Before Bed: And I mean never skip a day! This one is for the sometimes 'I'm too lazy/tired to clean my face before bed' people. Cleaning my face before bed is an amazing idea but with life it's so easy to skip a day. Also, I find the whole process of getting soaked with water by the sink just to clean my face a bit too much. Luckily I've discovered Rosaliac Gelee Micellar Make-up Removal Gel by La Roche-Posay, $24.50. This makeup remover gel feels like water. No joke. It feels fresh like water and there is no residue or a heavy feeling when you done. Amazing!