All Posts Tagged With: "ORLANE"
Celebrity makeup artist Coleen Campbell-Olwell used Orlane products to create Kate Mara's stunning look for the red carpet premiere of 'Transcendence'.
"For Kate's look tonight, she's wearing a gorgeous, gold Valentino dress with swept-up hair, so we decided to do bold and metallic shadows on her eyes with a pop of color and luminous, radiant skin.
New York City, September 30, 2010, 2nd Annual Afghan Hands and Orlane Fundraiser. Marta Walsh is told the event was a huge success! They had over 250 guests and were able to raise $45,000 for Afghan Hands. Notable guests included Claire Danes, Cynthia Nixon, Kelly Bensimon, Jessica Seinfeld, Ryan McGinness, Lara Meiland-Shaw, and Emma Snowdon-Jones.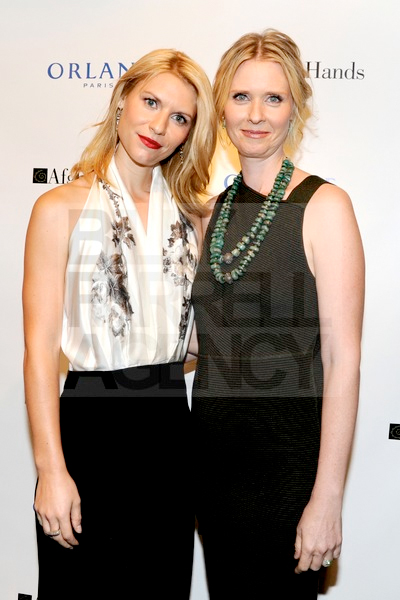 Claire Danes, Cynthia Nixon at the 2nd Annual Afghan Hands and Orlane Fundraiser
Photos by Neil Rasmus of the Billy Farrell agency
Claire Danes and the secret to her red carpet glowing skin: Talking Makeup and Marta Walsh has just found out that celebrity makeup artist Matin prepped Emmy-award winner Claire Danes with Orlane's Refining Arm Cream and Active Hydration Body Care for the 2010 Emmys.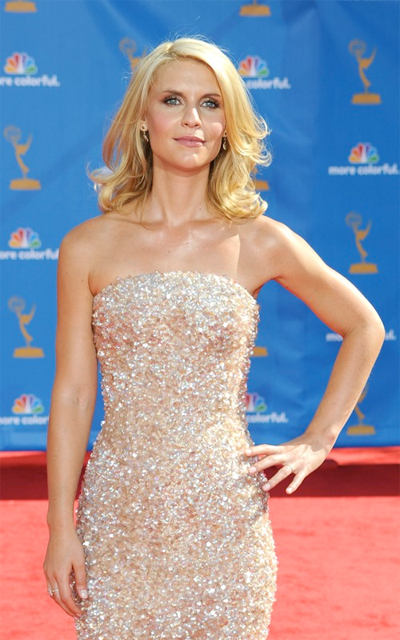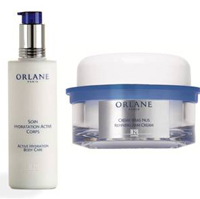 Refining Arm Cream ($85.00) contains natural targeted ingredients selected to effectively fight against sagging skin so arms regain a toned, defined, and firm appearance.
Get The Look: Talking Makeup has just found out that celebrity makeup artist Matin has been using the following skincare products on Cynthia Nixon for the Sex and the City 2 premieres around the world (Marta Walsh says: "No wonder Nixon looks so beautiful":)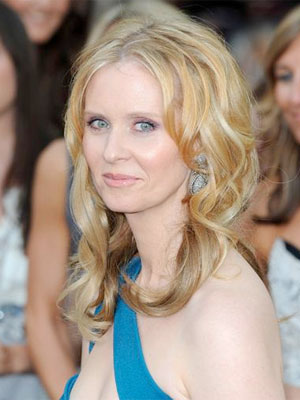 L to R: Cynthia Nixon and Sampar Eye Rule ($78 at www.Beauty360.com) with adenosine and peptides, which hydrates, refreshes and smooths the delicate skin around the eye area.
Orlane Crème Royale Eye Contour ($300 at www.NeimanMarcus.com) with 24-K gold and royal jelly. Matin uses this eye cream on Ms. Nixon's cheekbones to highlight them.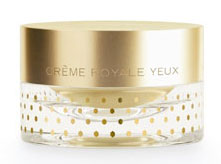 I'm a sucker to skin care products that 'wake my skin up'. I'm all about feeling rejuvenated and invigorated, especially in the morning. Lately I've been using the NEW Orlane Anagenese 25+ Morning Recovery Concentrate to get that re-gained radiance and glow effect. It is a very light and clear serum and feels like fresh water on my skin. Very gentle and soothing.

The star ingredients in Orlane's Anagenese 25+ Morning Recovery Concentrate are a combination of pro cellular growth factors and specific peptide, Hibiscus seed extract, and Ginseng extract. All designed to activate the production of collagen and the synthesis of hyaluronic acid, entourages cell renewal and stimulates micro circulation.
The following are Marta's picks of her favorite skincare products for face and body & also perfume 2009 ! Please note that the numbers don't go in order of importance.
Hey guys, I don't look a day over 25 thanks to my top skincare products LOL (see images below).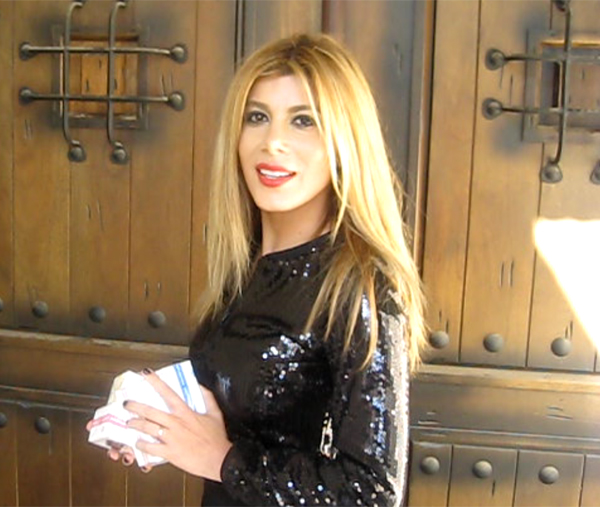 Marta Walsh Founder & Editor of Talking Makeup
Face Cleanser
1. Philosophy purity made simple one-step facial cleanser
2. CHANEL PRECISION Gel Purete: Purity + Anti Pollution Foaming Gel Cleanser
3. Liz Earle Cleanse & Polish Hot Cloth Cleanser
4. Mission Skincare Active Daily Facial Cleanser Sweet Citrus By Serena Williams5. Purpose Gentle Cleansing Wash 
5. Mario Badescu Enzyme Cleansing Gel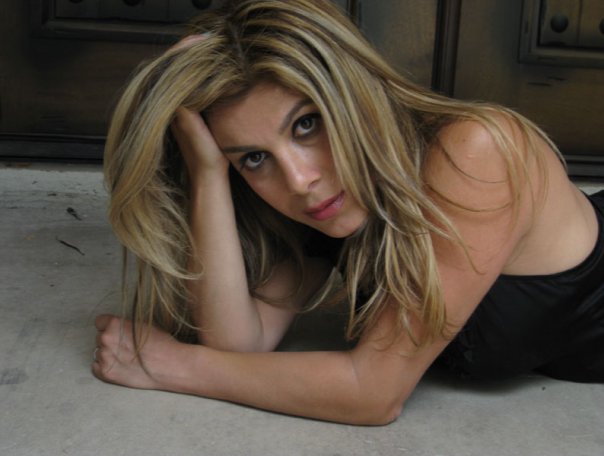 Makeup Removers & Eye Makeup Removers
1. Boscia MakeUp BreakUp Cool Cleansing Oil
2. La Roche-Posay Rosaliac Micellar Make-Up Removal gel Cleanses and Soothes Face & Eyes
3. Lumene Eye Makeup Remover Senstive Touch
4. Almay Oil-Free Eye Makeup Remover Pads
5. Talika lash conditioning cleanser oil free mascara & waterproof mascara
6. Physicians Formula Organic Wear Facial Makeup Remover Lotion
7. Pampers Sensitives Fragrance Free Baby Wipes
The holidays are a fantastic time to relax with a hot toddy (or four) and catch up with friends and family. But what to do when your 20-minute cameo at a holiday fete turns into all-nighter? We've scooped these look-fresh tips from the Bloggerati to keep you focused on getting your hands on that egg sandwich–not on how pale and tired you look.
Nothing wakes me up after a big night like Orlane Absolute Radiance Lightbox. If my skin is too dry, I also love June Jacobs Cranberry Pomegranate Moisture Mask. For under eyes dark circles, nothing beats Talika Eye Therapy Patch. And, the day after a big night, I carry my YSL Touch Eclat in my purse at ALL times. -Talking Makeup
Read full article in dailymakeover.com
Not mentioned in the article I would like to add Marta's must-have to wake up face in the morning AmorePacific Moisture Bound Skin Energy Hydration Delivery System, $35. I'm addicted to this stuff. I'm already finishing the bottle, almost time for next one. Available at sephora.com
Orlane Lightbox is one of Marta's favorite beauty treats in the world. It's good to know that other beautiful people are also loving it. Talking Makeup has just found out the Orlane Lightbox was used on Adele for VH1's Divas. Here you go, it's not a secret anymore!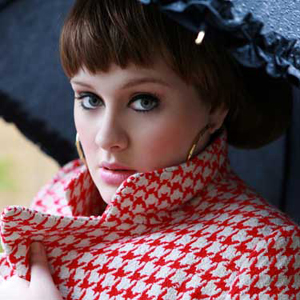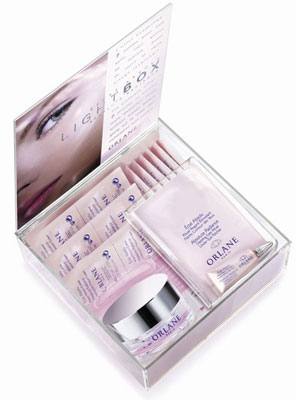 All About The Eyes: Talika, SAMPAR & Orlane
A French friend of mine called me the other a Francophile. In translation it's basically a person who has a strong interest in, or admiration for French culture. Hey, I learn everyday, and this one I'm adding to my vocabulary at once. What I know for sure is that I'm a person with a strong interest and love for French skincare!
I would like to share with you my list of French skincare lines that I absolutely love for my skin in general, and particularly my under eye. I believe there are some things in life that you need to invest, like good shoes, and a good eye cream!
Here it is, Marta's favorite eye creams or eye treatments, oo la la..Eye Dream by Talika and Eye Therapy Patch by Talika. SAMPAR Eye Rule peptide & adenosine under eye cream. And, Orlane Absolute Radiance Lightbox or Orlane éclat absolu Lightbox.
Eye Dream by Talika ($55): Apply at night under eye, (I cheat and I also apply during the day, works & feels amazing, shu…). During sleep, the delicate skin around your eyes loses up to 50% of its moisture and is most biologically receptive to external hydration and nourishing ingredients. Eye Dream by Talika can help in keeping you under eye very nourished, hydrated, and refreshed. I love using Eye Dream after a long day of work (blogging that is:) or  a big night out. It immediately revives my tired eyes.
You might also like Eye Therapy Patch by Talika ($62): This patch is a pleasant, effective, natural and comfortable solution for combating wrinkles, circles and under-eye puffiness.
Visit www.talika.com to further explore the brand.
SAMPAR Eye Rule peptide & adenosine under eye cream ($78): Celebrity fans: Famous celebrity makeup artist, Matin, used it on Julianne Moore and Claire Danes. Jessica Szohr from Gossip Girls is also a fan.