All Posts Tagged With: "Kiehl's"
Here are my picks for the Best Makeup Skincare Hair Perfume of the week. Hope you love them as much as I do. To see what else I love make sure to follow Marta Walsh on Instagram. Good day all X
My beauty picks for the day…ZOYA GODIVA Pixie Dust is a beautiful and very sparkly, almost caviar like texture, nude nail polish and is perfect for the office or night out. Kiehl's Powerful-Strength Line-Reducing Concentrate is light and has an interesting texture when you apply to face, it turns thicker, the magic ingredient is Vitamin C. Avon ANEW Absolute Even is great because it is light and designed to even out my imperfect complexion.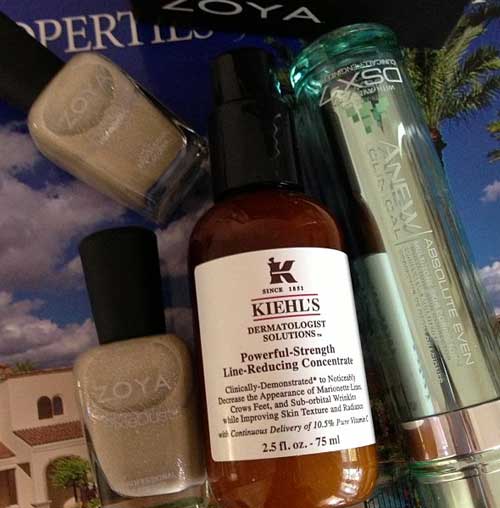 Great winter anti-aging face cream new from kiehls Powerful Wrinkle Reducing Cream. It's thick in texture and very hydrating. According to Kiehl's the cream addresses loss of elasticity:
"Loss of elasticity begins in our 20′s with the slow progressive decrease of our elastin and collagen fibers. It is one of the fundamentals reasons why fine lines, wrinkles and enlarged pores begin forming. Maintaining elasticity is essential to preserving younger looking skin."-Dr. Adam Geyer, Kiehl's Products Development Consulting Dermatologist.
Loving Kiehl's Rosa Artica Eye Youth Regenerating Eye Balm also in a Lightweight Cream version. Available September 2012. Why I'm all about Fall, so many new things coming up.
The NEW from Kiehl's Rosa Arctica Lightweight and Rosa Arctica Eye are two products inspired by the incredible customer demand for Rosa Arctica Youth Regenerating Cream, introduced in March, 2011.
Love my NEW Kiehl's Aromatic Blends in Vanilla & Cedarwood, Orange Flower & Lychee, and Fig Leaf & Sage. The body wash is light and feels like cleansing water for the body, the body lotion is super hydrating and lightly perfumed, and I like how the Aromatic Mist dispenses the fragrance feels like fresh misters.
Kiehl's Aromatic Blends Collection
Loving this Summer beauty product essential: Kiehl's Activated Sun Protector Sunscreen with Board Spectrum SPF 50 UVA/UVB protection. Promises to be water resistant up to 80 minutes. The best part of this body cream is that it's super light and not sticky. I swap it with my regular body cream at times it's so good. You couldn't tell it's a sunscreen. Now that's genius.
SUMMER BEAUTY
Loving the Kiehl's Ultra Facial Oil-Free skincare collection which includes a cleanser, toner, and lotion. It so moisturizing in fact that "I can't believe it's oil-free". They are also fragrance-free. The cleanser is a cream but feels fresh on the skin not oily of course. It is formulated with a sugar-derived glycoside foaming agent to thoroughly cleanse skin and remove make-up, without stripping skin of its natural oils.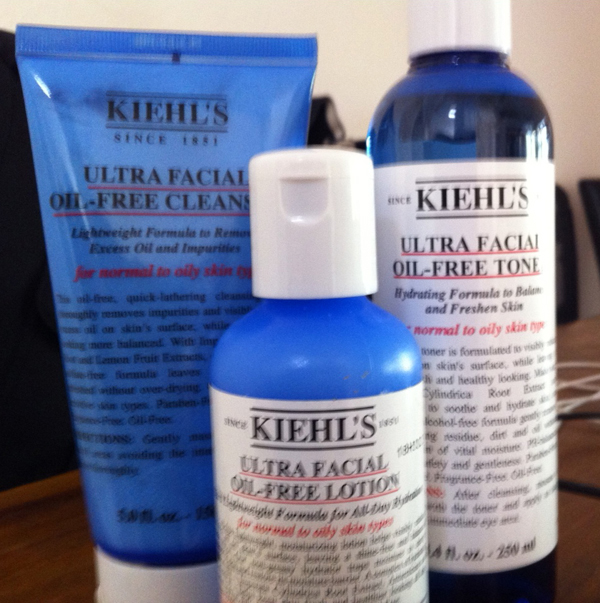 Kiehl's Ultra Facial Oil-Free
New beauty on the block: Kiehl's Midnight Recovery Eye and it's good. This eye cream is pretty light. Absorbs to skin fast. The scent is of herbal oils. Date available: from October 2012.

Kiehl's Midnight Recovery Eye new
via Kiehl's: Following the blockbuster success of Midnight Recovery Concentrate, Kiehl's Since 1851 is pleased to introduce new Midnight Recovery Eye. A restorative concentrate for the delicate eye area, this overnight elixir was specifically designed to addresses three of the top under-eye concerns of women in the United States – puffiness, fine lines and wrinkles – overnight!
You are welcome to join the Pet Adoption Event at Kiehl's Since 1851 within Dillard's Tucson Mall in support of the Humane Society of Southern Arizona.

WHEN & WHERE:
Saturday, April 17, 2010
12 PM to 4 PM
Kiehl's Since 1851 at Dillard's Tucson Mall
4550 North Oracle Rd
Tucson, AZ 85705
Phone: 520-293-4550
Kiehl's introduces a Limited Edition Celeb-Designed Label Art Series for their Açaí Damage-Protecting Toning Mist to benefit the Rainforest Alliance just in time for Earth Day.
Kiehl's has long had a strong commitment to the environment—not only do they have an ongoing "Recycle and Be Rewarded" program in their free-standing stores, last year, they raised $100,000 for Waterkeeper Alliance in a charitable partnership with Adrian Grenier, Kelly Slater, Erykah Badu and Parsons The New School for Design.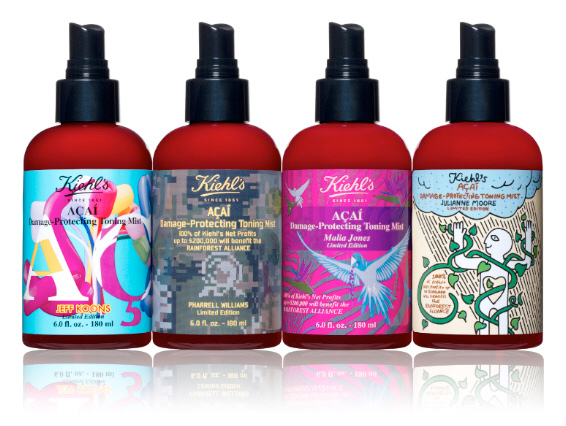 L to R: Kiehl's Açaí Damage-Protecting Toning Mist Limited Edition Celebrity Designed Labels: Jeff Koons, Pharrell Williams, Malia Jones, Julianne Moore
This year, in a new partnership, Kiehl's collaborates with actress Julianne Moore, musician Pharrell Williams, artist Jeff Koons and pro-surfer Malia Jones to raise funds and awareness for the Rainforest Alliance, which is dedicated to sustaining biodiversity and ensuring sustainable livelihoods.