All Posts Tagged With: "book"
Couple of weeks ago I had the luxury meeting Chris Salgardo who is currently president of the Kiehl's Since 1851 brand in the United States for the launch of his must-read book MANMADE at the Kiehl's store in Fashion Square, Scottsdale Arizona. My love for Kiehl's skincare has began almost 20 years in New York City where I grew up. I remember their store on 3rd Avenue in the East Village packed with people waiting in line to just get in the store. So meeting Chris was quite special to me. His achievements and personal style are very inspirational. Manmade The Essential Skincare & Grooming Reference for Every Man book is the first grooming and skin-care guide created with a 21st-century man in mind. Check it out:-)
Dr. Michael Gelb specializes in early intervention for sleep disordered breathing and how it affects physical and mental health. The results of his research and experiences are detailed in his new book co-authored with Dr. Hindin 'GASP!: Airway Health – The Hidden Path To Wellness'. Check it out:-)
I'm adding the NEW book Classy: Exceptional Advice for the Extremely Modern Lady on my wish list at once. I'm going to order it from Amazon.com tomorrow morning. I've been following fashion writer Derek Blasberg on Twitter for quite some time now and he is one fascinating, witty, and very glamorous man (if can you describe men as glamorous?:)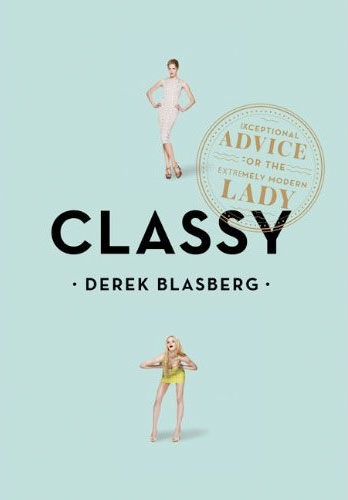 Derek Blasberg was born in St. Louis, Missouri. Since graduating from New York University in 2004 with degrees in Journalism and Dramatic Literature, he has written about the fashion industry, the New York art scene and the international social swirl for publications such as Vogue, Harper's Bazaar, W, V Magazine, Interview, the London Sunday Times and Conde Nast's Style.com.
Ever wish you could glow like J.Lo? Well, meet the man behind her famous face. Celebrity makeup artist and glow man extraordinaire Scott Barnes recently threw a party to celebrate the launch of his new book, About Face. There to celebrate were some of his famous friends, including Miss Lopez herself, Christian Siriano, Kat De Luna, Kelly Rowland and Wendy Williams.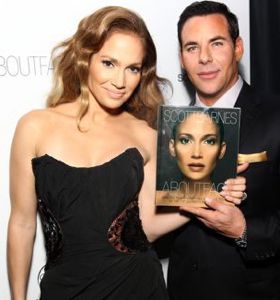 Photo: © Sara Jaye Weiss /StarTraks
Barnes is famous for his ability to give women an inner light and in the book he shares some his trademark transformational secrets. One of our favorite beauty tips from Barnes has to do with sculpting. Before he puts anything else on–concealer, foundation, blush–he first enhances a woman's facial bone structure with contouring and highlighting creams and powders. Most makeup artists will sculpt after they've put on your foundation and concealer, but Barnes swears that sculpting beforehand creates a gorgeous inner radiance that looks natural and ethereal. One look at Jennifer Lopez and we saw instantly what he meant! Read full article in dailymakeover.com
Amber Valletta as Catherine Deneuve wearing Belle de Jour Lipstick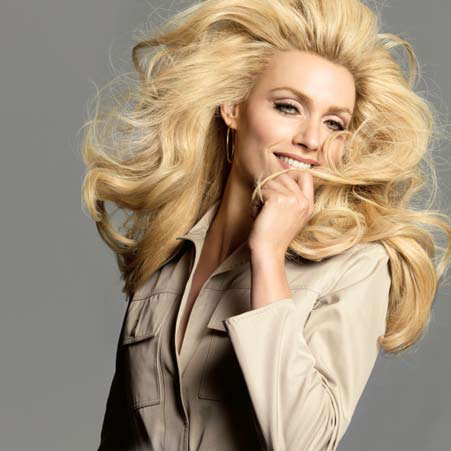 Supermodel Amber Valletta has walked hundreds of runways, appeared on countless covers, and has been the face of Louis Vuitton, Calvin Klein and Versace. She has also appeared in many films such as What Lies Beneath, The Family Man, and Hitch, and works internationally to raise awareness about the dangers of mercury in our waters. She appears as legendary French model and actress Catherine Deneuve in her most iconic role as a housewife turned prostitute in 1967's Belle de Jour. She wears Belle de Jour Lipstick, a demure sheer beige. "I really wanted to use Belle de Jour—it's one of my favorite shades and perfect for this fun, young interpretation of Catherine Deneuve," says François. Proceeds to benefit The Friendly House.
Daphne Guinness in Modern Edwardian wearing Night Breed Single Eyeshadow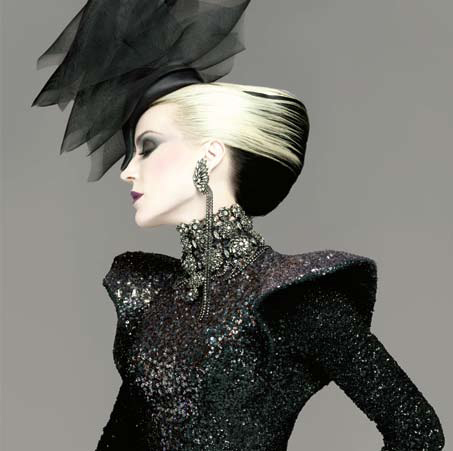 Daphne Guinness is a style icon, socialite, heiress, film producer and fashion designer, and a regular fixture in the most exclusive front rows. She has a legendary haute couture collection, impeccable taste, and never disappoints fashion critics. She appears in modern, glittering metallic Edwardian clothing, hat, and a mixture of Erickson Beamon and her own jewelry. "This look is so Daphne—very sultry, very sexy, very evening—so daring. Daphne can pull anything off—she's such an inspiration," says François. She wears the Night Breed Single Eyeshadow, a black with silver glitter hue that can be worn sheer or layered as it is here—perfect for creating a little drama. Proceeds to benefit Meath Women's Refuge & Support Services.
Marc Jacobs as China Machado wearing Dovima Nail Polish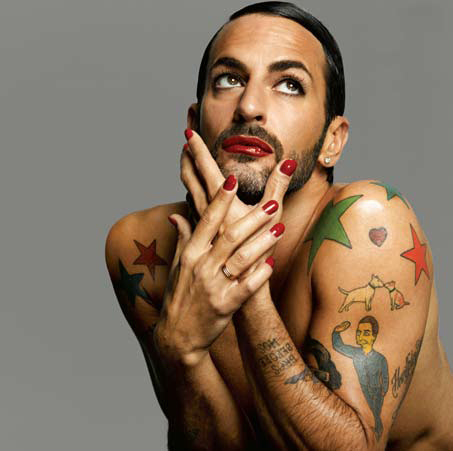 American fashion designer Marc Jacobs knows a thing or two about icons. He is as famous for his unusual and ingenious choice of models and collaborative partnerships as he is for his stirring designs—at both his eponymous fashion house and at Louis Vuitton, where he serves as Creative Director. He appears as 1960s supermodel China Machado in a photograph taken by legendary photographer Richard Avedon, who has always been an inspiration to François. "China is wearing bright red polish in her 1959 photo, so I wanted Marc to do the same—plus he's always up for anything," says François. Marc wears Dovima Nail Polish, named for one of Avedon's favoritemodels—a very modern, very sophisticated bold tomato red. Proceeds to benefit amfar.
Naomi Campbell as an Iconic Supermodel wearing Taj Mahal Blush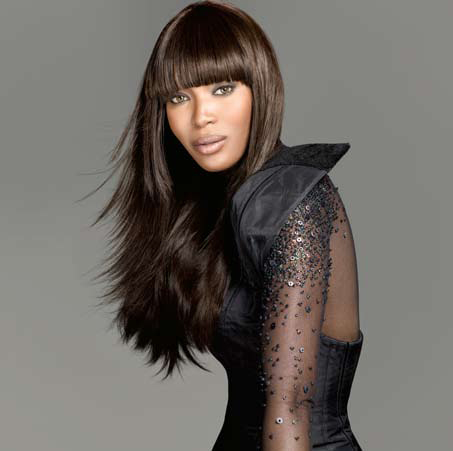 Naomi Campbell was an overnight sensation when she began her career in the mid-eighties, changing the face of the industry as the first black model to appear on the covers of French, British, and Japanese Vogue. She was famously filmed for George Michael's Freedom '90 video, as well as for Madonna's Erotica video, and has appeared on over 100 magazine covers. She is a supermodel in the truest sense. Naomi is the epitome of glamour in an Olivier Theyskens for Nina Ricci dress, and Taj Mahal Blush, a burnt orange with shimmer. "Naomi is one of the most iconic symbols of beauty today, and I wanted to use a makeup color that would show this by name and by hue. It's a bright shade, but sheer, so it looks very natural and yet, ultra-glam—just like her," says François. Proceeds to benefit White Ribbon Alliance.
In celebration of NARS' 15th Anniversary, François Nars will make a special personal appearance at Barneys New York to sign copies of his new limited-edition book 15X15. Barneys Creative Director, Simon Doonan, who will be hosting the signing, wrote the clever forward to this book.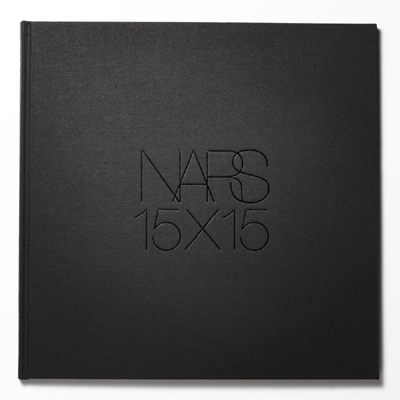 15X15 features a collection of 15 celebrity portraits, each inspired by a NARS product shade and based on an iconic reference chosen by François Nars, who personally did the makeup and photographed each portrait. Fifty 15X15 books will be available at this signing with 100% of the sales being distributed equally among the 15 charities chosen by the participating celebrities. The 15 celebrity portraits will also be displayed throughout the Barneys cosmetic floor during the signing.
To celebrate 15 years of iconic beauty for his celebrated brand, Francois Nars launched the NARS 15X15 Project. The centerpiece of the project is the 15X15 book, featuring 15 celebrity portraits, each inspired by a NARS product shade and based on an iconic reference chosen by François (who personally did the makeup and photographed every portrait).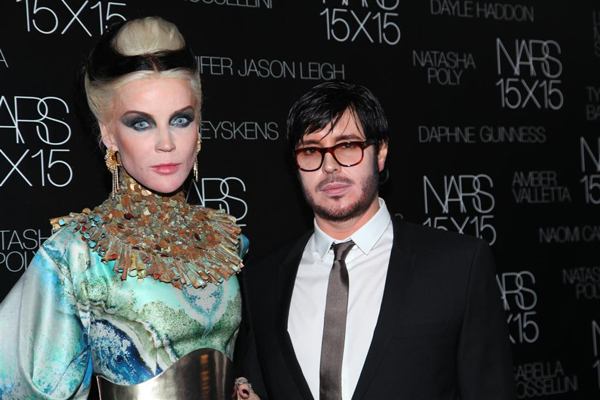 Marc Jacobs & Daphne Guinness
On November 12, 2009 at 8PM EST, the NARS 15X15 website (15X15Project.com) went live, making available for purchase the book and select individual portraits. 100% of the proceeds from the project will be distributed among the 15 charities chosen by the participating celebrities.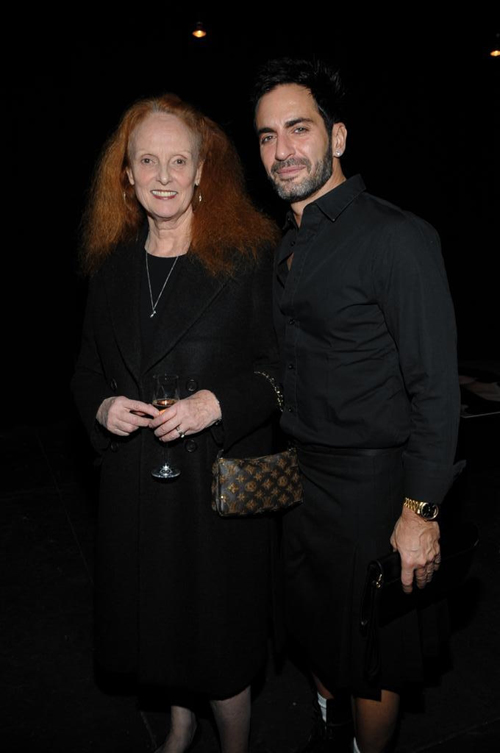 Grace Coddington and Marc Jacobs
Women's Wear Daily reports François Nars is celebrating the 15th anniversary of the founding of his eponymous company by combining beauty products and photography — in a new book. Nars did both the makeup and the photography for the book, "15×15," due out in mid-November for 30 days only at 15x15project.com. There are two inspirations for each shot, an iconic image, person or emotion and a classic Nars product.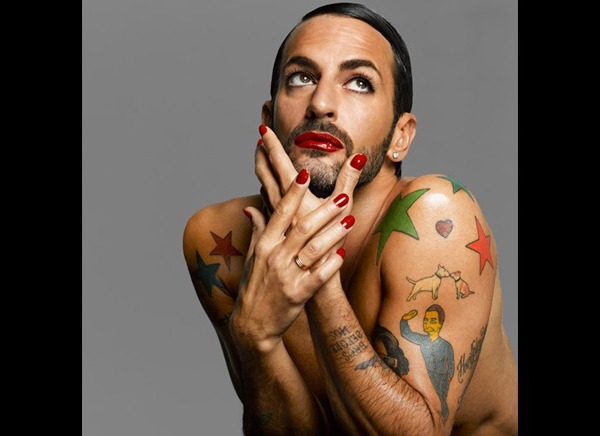 Fashion Designer Marc Jacobs
Photo By François Nars
The book features portraits of 15 celebrities including Marc Jacobs, Isabella Rossellini, Amber Valletta, Naomi Campbell, Daphne Guinness, Olivier Theyskens, Shalom Harlow, Jennifer Jason Leigh, plus others.
"Basically, I wanted people who reflected my taste, friends and people I admired for their look and talent," said Nars. "I love the way Marc looks, but also what he is and does."
Read full article in wwd.com
Last year I was given an amazing chance to ask Nina Garcia some questions for Talking Makeup's style section: www.styleinterviews.com It was around the same time Nina published her second book: The One Hundred: A Guide to the Pieces Every Stylish Woman Must Own.
I though to share with you my interview with Nina Garcia, just in case you've misses it!:)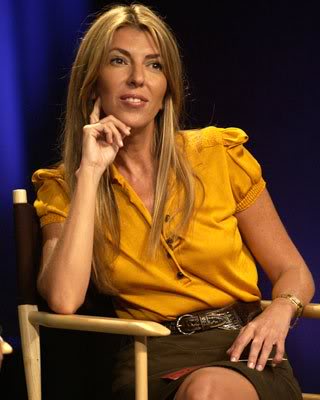 Nina Garcia is one of Bravo' Project Runway famous judges along with supermodel Heidi Klum, and fashion designer Michael Kors. Nina is also a magazine editor who until August 2008 acted as the Editor-at-Large of Elle Magazine. Nina is now a fashion director for Marie Claire Magazine. In 2007 Nina Garcia released her first book called: The Little Black Book of Style, by Harper Collins, which is a must-have read for any woman who would like to discover her own fashion sense. In August 2008 Nina published her second book: The One Hundred: A Guide to the Pieces Every Stylish Woman Must Own.
In this interview Nina Garcia tells Marta Walsh what it takes to be successful in the fashion industry, the best part of being a judge on the Emmy nominated Bravo series Project Runway, her inspiration behind her latest book The One Hundred, and the Nina Garcia's definition for style.
Marta Walsh: Why did you decide on a career in fashion and what does it take to be successful at it?
Nina Garcia: I was immediately drawn to the fashion industry's constantly evolving nature. To be successful? It takes determination and a thick skin.