All Posts Tagged With: "Lydia Hearst"
From the cover of Marie Claire South Africa to the red carpet in Los Angeles for the E! 20th Anniversary Party Monday, May 2010 has been the month for Africa's most buzzed about designer Deola Sagoe. Wearing a dress crafted out of Deola Sagoe's trademark Aso-Oke fabric, Africa's traditional hand-woven fabric reserved for the elite, Lydia Hearst is just the latest in a long list of celebs to wear Deola Sagoe (others include Naomi Campbell, Alek Wek, and Liya Kebede).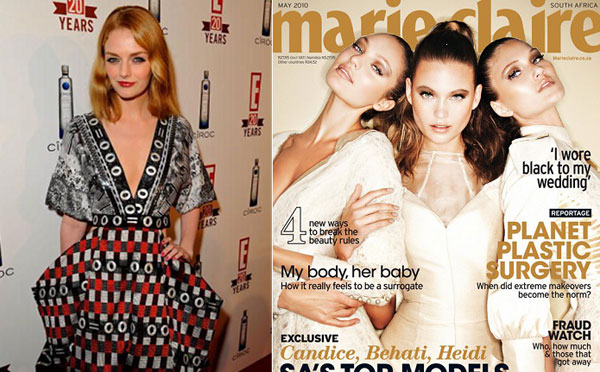 Deola Sagoe Fall Winter 2010 will be carried at Elizabeth Charles, NYC come this August, 2010.
To celebrate 15 years of iconic beauty for his celebrated brand, Francois Nars launched the NARS 15X15 Project. The centerpiece of the project is the 15X15 book, featuring 15 celebrity portraits, each inspired by a NARS product shade and based on an iconic reference chosen by François (who personally did the makeup and photographed every portrait).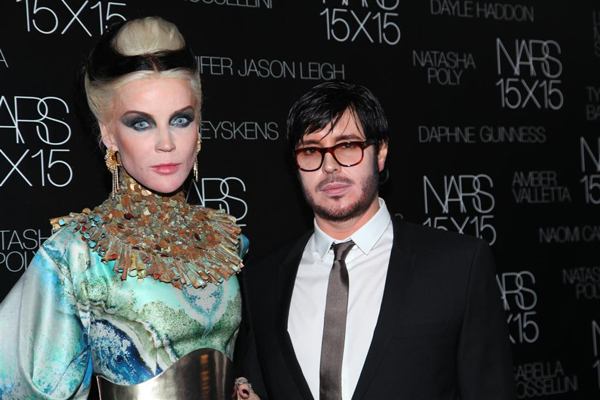 Marc Jacobs & Daphne Guinness
On November 12, 2009 at 8PM EST, the NARS 15X15 website (15X15Project.com) went live, making available for purchase the book and select individual portraits. 100% of the proceeds from the project will be distributed among the 15 charities chosen by the participating celebrities.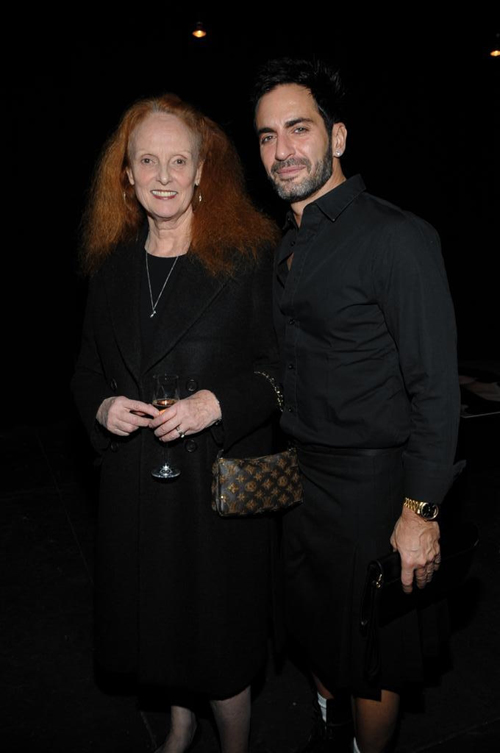 Grace Coddington and Marc Jacobs