All Posts Tagged With: "SAMPAR"
Get The Look: Talking Makeup has just found out that celebrity makeup artist Matin has been using the following skincare products on Cynthia Nixon for the Sex and the City 2 premieres around the world (Marta Walsh says: "No wonder Nixon looks so beautiful":)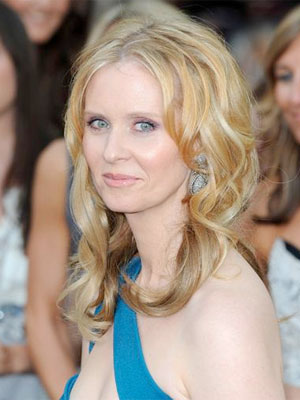 L to R: Cynthia Nixon and Sampar Eye Rule ($78 at www.Beauty360.com) with adenosine and peptides, which hydrates, refreshes and smooths the delicate skin around the eye area.
Orlane Crème Royale Eye Contour ($300 at www.NeimanMarcus.com) with 24-K gold and royal jelly. Matin uses this eye cream on Ms. Nixon's cheekbones to highlight them.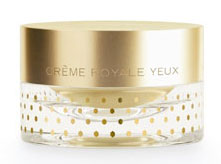 The following are Marta's picks of her favorite skincare products for face and body & also perfume 2009 ! Please note that the numbers don't go in order of importance.
Hey guys, I don't look a day over 25 thanks to my top skincare products LOL (see images below).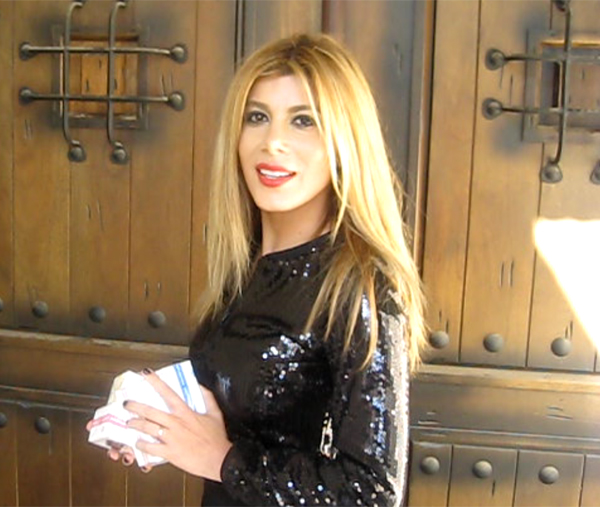 Marta Walsh Founder & Editor of Talking Makeup
Face Cleanser
1. Philosophy purity made simple one-step facial cleanser
2. CHANEL PRECISION Gel Purete: Purity + Anti Pollution Foaming Gel Cleanser
3. Liz Earle Cleanse & Polish Hot Cloth Cleanser
4. Mission Skincare Active Daily Facial Cleanser Sweet Citrus By Serena Williams5. Purpose Gentle Cleansing Wash 
5. Mario Badescu Enzyme Cleansing Gel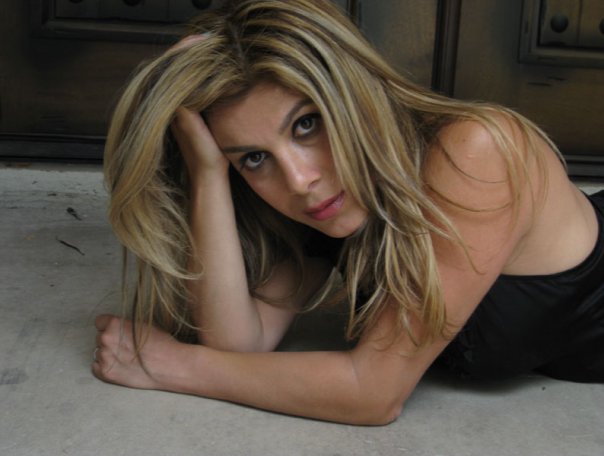 Makeup Removers & Eye Makeup Removers
1. Boscia MakeUp BreakUp Cool Cleansing Oil
2. La Roche-Posay Rosaliac Micellar Make-Up Removal gel Cleanses and Soothes Face & Eyes
3. Lumene Eye Makeup Remover Senstive Touch
4. Almay Oil-Free Eye Makeup Remover Pads
5. Talika lash conditioning cleanser oil free mascara & waterproof mascara
6. Physicians Formula Organic Wear Facial Makeup Remover Lotion
7. Pampers Sensitives Fragrance Free Baby Wipes
People often ask me: "What's a good skincare out there? What should I get that's good? Well, the Sampar skincare is one brand that comes to my mind.  You can't go wrong with Sampar. Perfect for the holiday season and for those of you who like to try products in small bottles first, the Sampar Line Up Box Coffret Anti-Rides, $59, could be a great start.  
The Sampar Skin Quenching Mist is one of the best face mists I know and my favorite. The Ultra Hydrating Fluid and the Nocturnal Line Mask are extremely hydrating, smell really clean and are also in Marta's top picks list.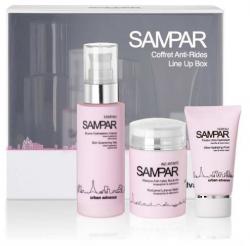 With Sampar Line Up Box Coffret Anti-Rides Sampar has created a solution for dehydrated, rough and fatigued skin in the form of a breakthrough, intensive, anti-aging and recuperating night mask: Nocturnal Line Mask. It is an exclusive anti-aging nocturnal treatment that increases the presence of collagen, elastin and hyaluronic acid. Presented together in an exclusive coffret with Sampar's Skin Quenching Mist and Ultra Hydrating Fluid, these three products compliment each other for revitalized and beautiful skin.
If you want to try a daring low-cut look like Blake Lively did with this Marchesa jacket these two bust treatments might help to keep you lifted and perky.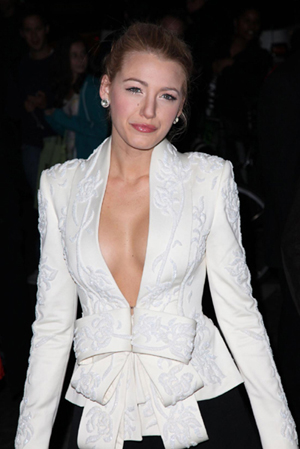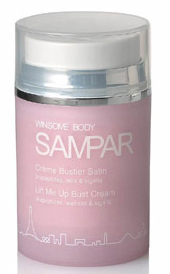 Talika Bust Serum, $ 49: uses active ingredients like muku bark extract, kigelia africana, and peptides to improve the condition of the supportive skin that surrounds the breasts, adding lift and firmness.
Sampar Lift Me Up Bust Cream, $78: utilzes a combination of natural firming agents including wheat proteins, kigelia and horse chestnut extracts as well as nourishing oils and vitamins to restore firmness and density to the skin of the bust.
I know I would sound a bit high maintenance if I tell you that I'm addicted to a face mist. When do I use it? Well, my favorite time to spray a face mist is right after shower before I apply anything else on my face. It feels so invigorating and I'm addicted to that feeling. Perfect for the day after a big night party. I also love to use a face mist when I travel, after a long and tiring flight. Just a reminder: I'm not an esthetician, or a makeup artist and my opinion is just mine, very amature I should say.
Here is Marta's face mist top picks:
1. AmorePacific Moisture Bound Skin Energy Hydration Delivery System, $35 at sephora.com

I would like to share with you some of my favorite toners for this week:
SAMPAR Skin Quenching  Mist rose & geranium: An alcohol-free spray-on toner which you can spray morning and night to face, neck and eyes. I'm not ready for my day unless I spray this invigorating mist by SAMPAR. The Scent: a very delicate rose. Active ingredients: cornflower, orange blossom, and linden flower waters, essential oil of geranium; extracts of centaury, mint leaf, shea butter and plant sugars; rose and violet absolute; as well as essential oils of camomile, geranium, ylang-ylang and rose. It wakes my skin up and keeps it hydrated, $42. Available at www.3graces.com

Kiehl's Rare Earth Pore Refining Tonic with Amazonian White Clay: You need to shake the bottle to let the white clay mix well. The Amazonian White Clay works wonders to refine my pores and get rid of shine and oil. I love to use it after shower in the morning to clean any makeup residue, and whenever my skin feels a bit oily and clogged, $20.50 for 8.4 fl. Oz. / 250ml. Available on Counter August 2009 at www.kiehlsusa.com
A French friend of mine called me the other a Francophile. In translation it's basically a person who has a strong interest in, or admiration for French culture. Hey, I learn everyday, and this one I'm adding to my vocabulary at once. What I know for sure is that I'm a person with a strong interest and love for French skincare!
I would like to share with you my list of French skincare lines that I absolutely love for my skin in general, and particularly my under eye. I believe there are some things in life that you need to invest, like good shoes, and a good eye cream!
Here it is, Marta's favorite eye creams or eye treatments, oo la la..Eye Dream by Talika and Eye Therapy Patch by Talika. SAMPAR Eye Rule peptide & adenosine under eye cream. And, Orlane Absolute Radiance Lightbox or Orlane éclat absolu Lightbox.
Eye Dream by Talika ($55): Apply at night under eye, (I cheat and I also apply during the day, works & feels amazing, shu…). During sleep, the delicate skin around your eyes loses up to 50% of its moisture and is most biologically receptive to external hydration and nourishing ingredients. Eye Dream by Talika can help in keeping you under eye very nourished, hydrated, and refreshed. I love using Eye Dream after a long day of work (blogging that is:) or  a big night out. It immediately revives my tired eyes.
You might also like Eye Therapy Patch by Talika ($62): This patch is a pleasant, effective, natural and comfortable solution for combating wrinkles, circles and under-eye puffiness.
Visit www.talika.com to further explore the brand.
SAMPAR Eye Rule peptide & adenosine under eye cream ($78): Celebrity fans: Famous celebrity makeup artist, Matin, used it on Julianne Moore and Claire Danes. Jessica Szohr from Gossip Girls is also a fan.