All Posts Tagged With: "NUDE"
Kim Kardashian bared all for the May 2010 issue of Harper's Bazaar. Kim Kardashian's message: "…embrace your curves and who you are…". Kim was photographed by Amanda de Cadenet. Other celebrities to forgo retouching and to show that natural bodies are beautiful include: Joy Bryant, and Amanda de Cadenet forgo.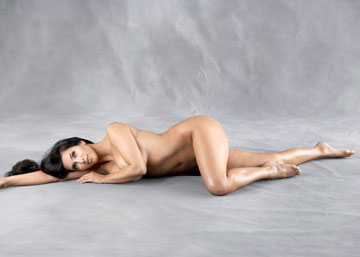 Nail Trends: French Nude Colony by CND: While the runways have been filled with prim clothing, nails are going nudist! Not bare-naked, but perfected flesh tones. Just as airbrushing makes skin appear flawless, these gorgeous Colours hide imperfections and make for an elongated, natural-looking nail. At Sonia Rykiel, CND used warm, opaque neutral Desert Suede for a creamy finish. At Giambattista Valli and Jasmine di Milo, CND used semi-sheer neutral Putty for gorgeous, chic manicures.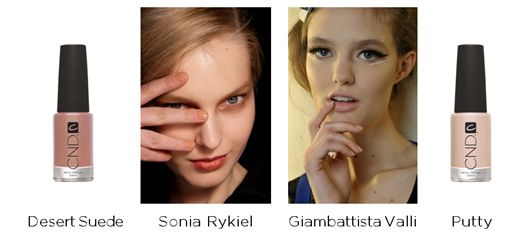 Nude Skincare: Nude Cleansing Facial Oil is a luxurious and effective detergent-free cleanser and eye-makeup remover for normal-to-dry skin. Now available in 100ml travel size, $36. This cleanser will effectively remove even the most stubborn make-up (including smokey eyes). Omega 3 and Vitamin E deeply cleanse and nourish for soft skin in seconds. Warm between hands and massage onto dry face. Apply warm water to form a light milk and rinse clean.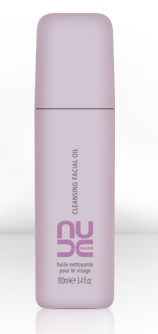 Marta Walsh says: If you love the Japanese way of cleaning face with oil then you might also love Nude's Cleansing Facial Oil. Nude skincare products are my ultimate favorite. Probably one the best natural skincare lines on the market today.
The NUDE Selection: An essential collection featuring beauty editor favorites, showcased in an elegant package. The Selection Box offers a skincare regime handpicked by experts and is the perfect stocking stuffer or holiday treat.
Skincare that is also good for your shape?
NUDE Smoothing Body Refiner $70: Bioactive fig stimulates lipolytic activity and gently breaks down the build-up of fat cells. Mountain ash, ginger and ginkgo increase localised circulation to safely metabolise the fat cells and toxins for visibly smoother, firmer skin.  Apply morning and night to problem areas using firm strokes towards the heart. For all skin types. I can't wait to try!