All Posts Tagged With: "Sonia Rykiel"
Paris Fashion Week SS 2011. Designer: Sonia Rykiel.  "It's a nod to the seventies but done in a modern way, how a Rykiel girl today would wear it, wearing an electric purple matte lip on a dewy skin."-Charlotte Tilbury for MAC.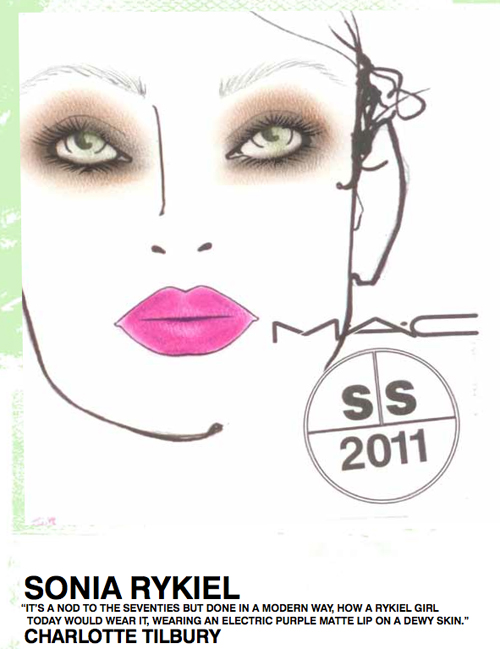 Sonia Rykiel Spring Summer 2011 makeup face chart by MAC Cosmetics
How to using all MAC:
Nail Trends: French Nude Colony by CND: While the runways have been filled with prim clothing, nails are going nudist! Not bare-naked, but perfected flesh tones. Just as airbrushing makes skin appear flawless, these gorgeous Colours hide imperfections and make for an elongated, natural-looking nail. At Sonia Rykiel, CND used warm, opaque neutral Desert Suede for a creamy finish. At Giambattista Valli and Jasmine di Milo, CND used semi-sheer neutral Putty for gorgeous, chic manicures.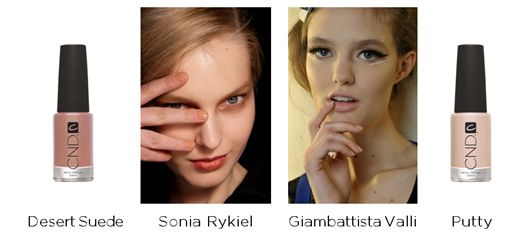 This weekend at the Loewe, Jean Paul Gaultier, Sonia Rykiel and Akris shows in Paris, Redken Creative Consultant Guido was backstage creating the hairstyles to compliment the designers' Fall/Winter 2010 collections. Find out the must-have products and inspiration from each show!
LOEWE
For a 1940s, sculpted shape of the hair at Loewe, Guido's key product was Redken forceful 23 hairspray that kept the look in place and gave it that 'plastic' feel: "The clothes at Loewe are very feminine, with a few suits, so we wanted to nod to the 1940s and create a sophisticated, sculpted shape with the hair." -Guido, Redken Creative Consultant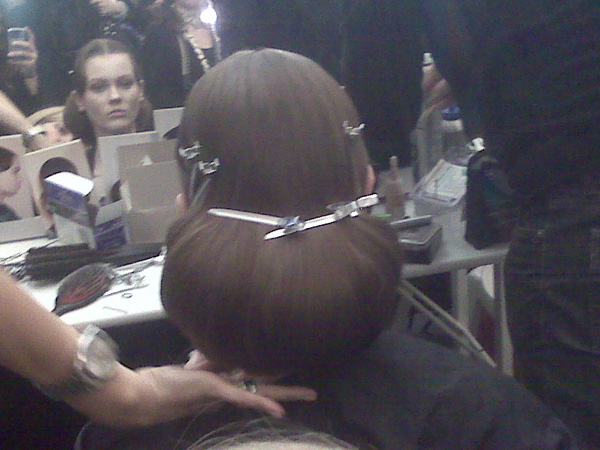 Products:
Redken forceful 23 super strength finishing spray
Redken fabricate 03 heat active texturizer
H&M and Nathalie Rykiel hosted an exclusive preview of the Sonia Rykiel pour H&M Knitwear Collection, on Thursday, February 4 at Bobo 181 West 10th Street New York.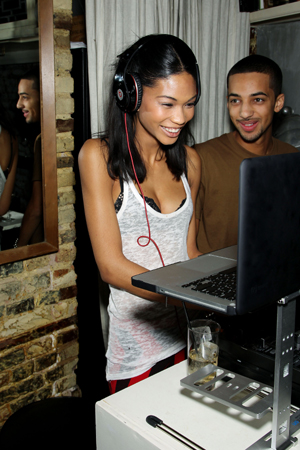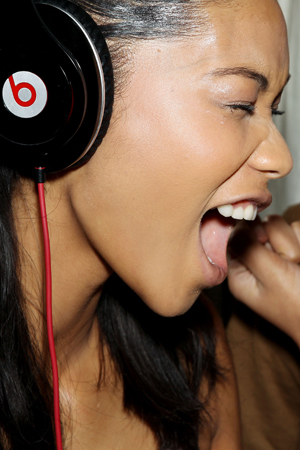 Chanel Iman
Chanel Iman made her DJ debut at the prelude to New York Fashion Week, welcoming industry insiders and celebrities to celebrate the launch. Bold faced names in attendance included Gossip Girl star Leighton Meester, actress Michelle Williams, Gossip Girl actresses Kelly Rutherford and Chanel Farrell, socialite Kelly Killoren Bensimon, writer and model Amanda Hearst, model Dree Hemingway, Ugly Betty star Mark Indelicato, models Hannah Holman and Siri Tollerod, and stylist Philip Bloch.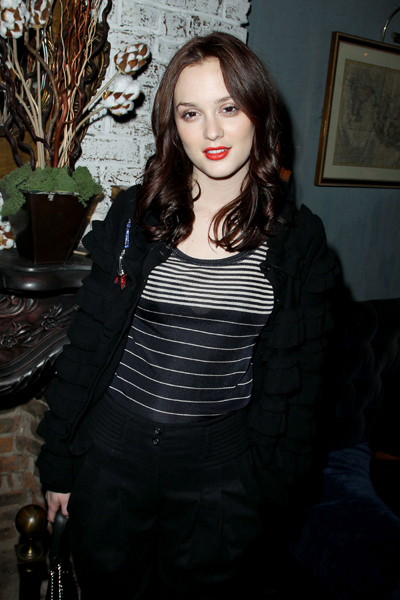 Leighton Meester
The exclusive Sonia Rykiel pour H&M knitwear collection follows the great success of Rykiel's recent lingerie collection for H&M, with the second part of the collaboration focusing on the knitwear pieces that have propelled Sonia Rykiel to legendary status. The Sonia Rykiel pour H&M knitwear collection will bring Rykiel's signature knit pieces to 200 stores worldwide, (20 stores in the U.S.), on February 20th and marks the first H&M designer series to create looks for both women and girls.