All Posts Tagged With: "DDF"
I love a good deep face cleanser and a face scrub in the mornings. Not sure if it's the right thing to exfoliate everyday, I'm just an amateur you know, but I can't stop. My favorite to use in the shower these days is: DDF Advanced Micro-Exfoliation Cleanser, $46. This DDF exfoliating cleanser is not greasy and leaves my skin refreshed and smooth. Perfect!
Available at www.sephora.com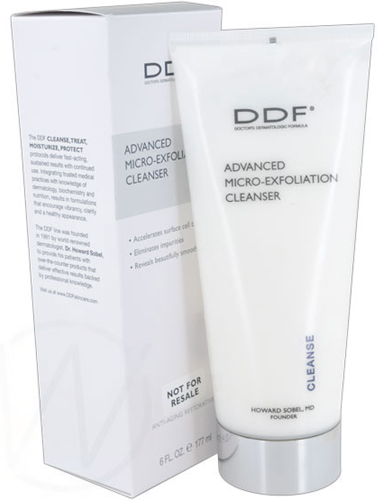 DDF Advanced Micro-Exfoliation Cleanser the description on sephora.com: A facial wash that stimulates cell turnover to impart a youthful glow. DDF Advanced Micro-Exfoliation Cleanser contains a breakthrough Turmeric Complex with exfoliating rice bran that is designed to accelerate surface-cell turnover and eliminate impurities. The complexion takes on a fresh, healthy, radiant quality as this rejuvenating must-have works its wonders.
Last year (2008) I've interviewed my favorite TV host Giuliana Rancic for Beauty Interviews Talking Makeup's celebrity beauty section. I would like to share with you my interview with Giuliana just in case you've missed it.
Giuliana Rancic is the beautiful host we know from E!News. Her Style network reality show Giuliana & Bill with hubby Bill Rancic just got picked up for another season! In this interview Giuliana shares with us some of her beauty secrets, her favorite way to relax, and why she is trying to convince her E! bosses to let her take a week off.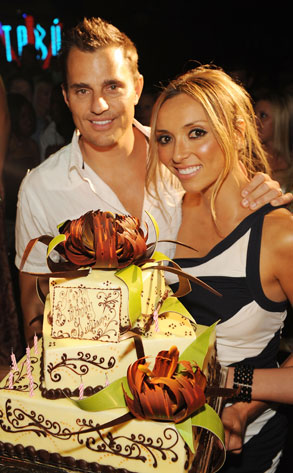 Giuliana Rancic with husband Bill Rancic
Photo credit: Getty Images and www.dailymakeover.com
I keep my hair beautiful thanks to… Kerastase hair products.
My favorite skincare products are… Patricia Wexler MD. I use her moisturizing eye cream and cleansers religiously. At night, I use DDF's foaming face cleanser. It's a magical blue liquid that keeps my skin so clean.
I get my eyelashes looking long, full, and sexy using .. MAC Pro Lash in Coal Black
I compiled a list of my top 10 makeup products of the week in my first Marta Walsh video blog.
You are going to see more of these videos of me talking about makeup, skincare, and just my adventures as a beauty blogger and an interviewer for BeautyInterviews.com
Because this was my first video blog I only mentioned 9 products instead of 10. Sorry everyone, but here it is, product number 10: Function Self-Adjusting Powder Foundation in Light L1-L2 by Smashbox Cosmetics. It is on my top 10 list of the week because it gives my skin great coverage in no time. I use it with different brushes to achieve different finishes. Big powder brush all over my face and a small brush under my eyes and around the nose and moth. 
List of products in the video include:
1. Pigment in Gold Mode by MAC Cosmetics.
2. XXL Volume+Length Microfiber Mascara by Maybelline New York.
3. Aveeno Active Naturals Intense Relief Overnight Cream.
4. Give Me The Shimmers Body Powder Sexy Little Things by Victoria's Secret Beauty.
5. Very Sexy Dare Eau de Parfum Spray by Victoria's Secret Beauty.
6. Brightening Therapy with TrueTone by PCA Skin.
7. DDF Protect And Correct UV Moisturizer SPF 15.
8. Clearskin Professional Clarifying Toner Pads by AVON.
9. Tommy Hilfiger Dreaming Lip Gloss. 
Looking for a great face exfoliator then try DDF, or Doctor's Dermatologic Formula, Clarifying Enzyme Complex.  DDF was founded by a well known dermatologist Howard Sobel in 1991.  DDF skincare are professional-grade products that all of us can use at home.  DDF skincare is also aimed to treat a wide range of real-life skincare needs. From sensitivity to serious acne control, age spots to allergies. 
DDF Clarifying Enzyme Complex is a microdermabrasion complex contains a highly effective combination of natural fruit enzymes and exfoliating granules to improve skin texture. Non-irritating fruit enzymes target and digest dead skin cells while granules buff away rough spots leaving your skin smooth and young.  How to use:  simply apply a thin, even layer over the skin, avoiding the eye area. Leave on skin for ten minutes. Using wet fingertips, begin a rotating massage. Rinse well with cool water. May be used on entire body.  Cost:  $30.