All Posts Tagged With: "Giuliana Rancic"
E! Live from the Red Carpet co-anchor, Giuliana Rancic carried the Revelation clutch from Daniel Swarovski's 20th Anniversary collection at the 2010 Emmy Awards. The 'Bling' & Diamonds by Everlon Diamond Knot Collection/Martin Katz. Stacked Everlon Diamond Knot Bangles, Diamond Cuff by Martin Katz. Everlon Diamond Knot Drop Earrings by Martin Katz. Everlon Diamond 3 Knot Pave Ring.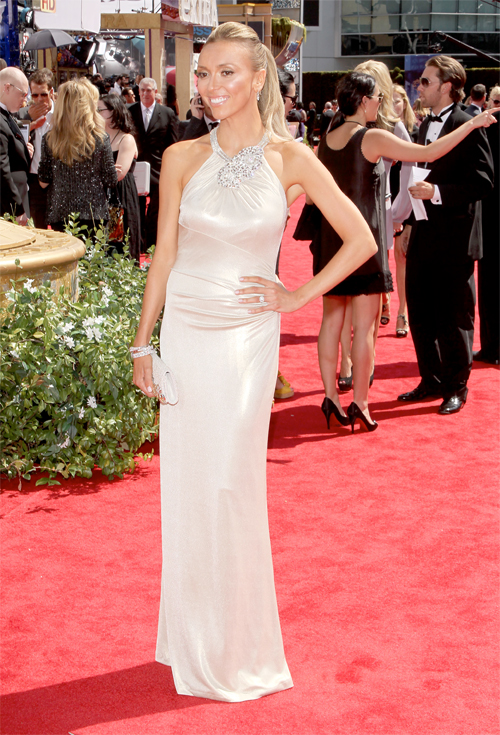 GET THE LOOK: Looking camera ready, Giuliana Rancic and Toni Collette were glowing as they stepped on the red carpet with HDTV perfect skin for the 16th Annual Screen Actors Guild Awards. Once again, Hollywood's leading celebrities turned to the ultimate skin-finishing brand, St. Tropez, for an award winning look.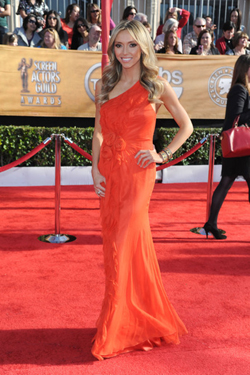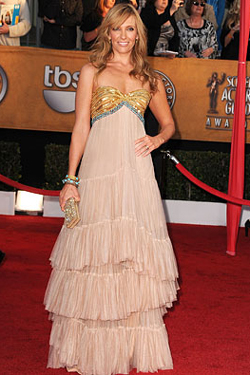 Giuliana Rancic says, "I can't live without my bi-monthly St. Tropez skin-finishing appointment. St. Tropez gives the most natural and gorgeous color on the market. I'm also obsessed with the products like the Bronzing Rocks and the Radiance Mousse. They give me a beautiful glow on the set of E! News everyday, as well as on the red carpet. I love St. Tropez!"
"Not even the rain will stop the stars skin from glowing radiantly at the16th Annual SAG Awards in Hollywood" says St. Tropez Skin Finishing Expert Fiona Locke. Rain or shine I will still be providing St. Tropez Skin Finishing treatments to some of Hollywood's hottest stars nominated for a SAG Award this weekend, providing a healthy, confident boost of color to the skin that will glow with pure radiance even under dark skies."
Last year (2008) I've interviewed my favorite TV host Giuliana Rancic for Beauty Interviews Talking Makeup's celebrity beauty section. I would like to share with you my interview with Giuliana just in case you've missed it.
Giuliana Rancic is the beautiful host we know from E!News. Her Style network reality show Giuliana & Bill with hubby Bill Rancic just got picked up for another season! In this interview Giuliana shares with us some of her beauty secrets, her favorite way to relax, and why she is trying to convince her E! bosses to let her take a week off.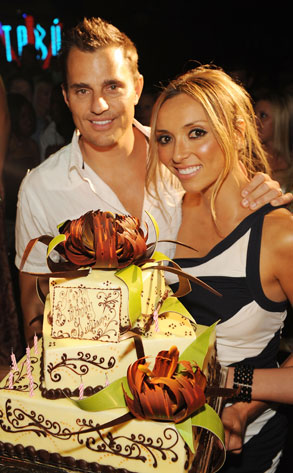 Giuliana Rancic with husband Bill Rancic
Photo credit: Getty Images and www.dailymakeover.com
I keep my hair beautiful thanks to… Kerastase hair products.
My favorite skincare products are… Patricia Wexler MD. I use her moisturizing eye cream and cleansers religiously. At night, I use DDF's foaming face cleanser. It's a magical blue liquid that keeps my skin so clean.
I get my eyelashes looking long, full, and sexy using .. MAC Pro Lash in Coal Black
Victoria's Secret supermodel Miranda Kerr was joined by Melissa Rycroft at the Dream Angels Heavenly Enchanted fragrance launch. Also in photo (below), Giuliana Rancic.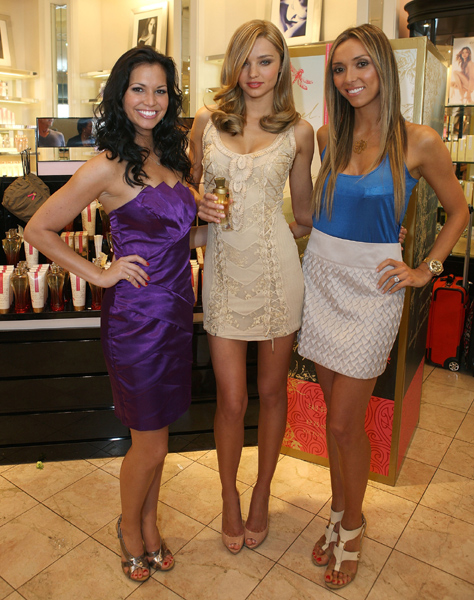 From left: Melissa Rycroft, Miranda Kerr, Giuliana Rancic
Victoria's Secret Dream Angels Heavenly Enchanted Fragrance
Giuliana Rancic interview with Marta Walsh
I follow lovely Giuliana Rancic from E! News Daily on Twitter because she is so great!
Giuliana posted this today on Twitter: "Just got hair done for E! News @ Studio 110 in Chicago. Kristen rocks 4 hair and Nella did my mani in St Lucia Lilac by Essie. Loving lilac!"

St Lucia Lilac by Essie.
Other Essie nail polish colors Talking Makeup recommends:
Really Red by Essie: this is a pure shade of red, glamorous and a classic. Looks great both on hands and feet. Manicure or pedicure.