All Posts Tagged With: "Eye Treatments"
själ is the skincare choice of a new generation of consumers drawn to its groundbreaking blend of luxury, cosmeceuticals and spirituality, all in a simple, fast, and effective regimen. It has won numerous best of beauty awards in the US and around the world for its pioneering concept, modern design, exceptional quality and dramatic, beautiful results for all skin types for women.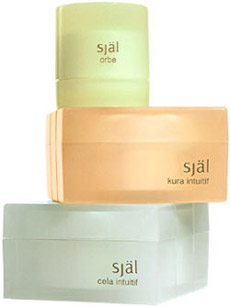 Please Join Kristin Petrovich, Co- Owner & Creator of själ skincare for a complimentary consultation & deluxe samples of the själ skincare collection, as well as a gift with purchase!
WHEN & WHERE:
White's Chemist and Perfumers
81 Main St.
East Hampton, NY
631-324-0082
Saturday, July 18th
11-4pm
And also…
A French friend of mine called me the other a Francophile. In translation it's basically a person who has a strong interest in, or admiration for French culture. Hey, I learn everyday, and this one I'm adding to my vocabulary at once. What I know for sure is that I'm a person with a strong interest and love for French skincare!
I would like to share with you my list of French skincare lines that I absolutely love for my skin in general, and particularly my under eye. I believe there are some things in life that you need to invest, like good shoes, and a good eye cream!
Here it is, Marta's favorite eye creams or eye treatments, oo la la..Eye Dream by Talika and Eye Therapy Patch by Talika. SAMPAR Eye Rule peptide & adenosine under eye cream. And, Orlane Absolute Radiance Lightbox or Orlane éclat absolu Lightbox.
Eye Dream by Talika ($55): Apply at night under eye, (I cheat and I also apply during the day, works & feels amazing, shu…). During sleep, the delicate skin around your eyes loses up to 50% of its moisture and is most biologically receptive to external hydration and nourishing ingredients. Eye Dream by Talika can help in keeping you under eye very nourished, hydrated, and refreshed. I love using Eye Dream after a long day of work (blogging that is:) or  a big night out. It immediately revives my tired eyes.
You might also like Eye Therapy Patch by Talika ($62): This patch is a pleasant, effective, natural and comfortable solution for combating wrinkles, circles and under-eye puffiness.
Visit www.talika.com to further explore the brand.
SAMPAR Eye Rule peptide & adenosine under eye cream ($78): Celebrity fans: Famous celebrity makeup artist, Matin, used it on Julianne Moore and Claire Danes. Jessica Szohr from Gossip Girls is also a fan.
Serena Williams Launches Beauty Line…Win a Chance to Meet Her!!!
She can do it in 90 seconds…can you? Over the weekend, not only did Serena Williams beat her older sister and two-time defending champion Venus Williams to take the Wimbledon women's tennis title, but she also announced the news of her beauty line, MISSION Skincare Active-Beauty Featuring Serena Williams.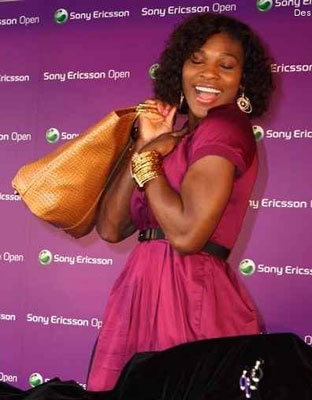 CONTEST – Meet Serena: Starting July 8th and ending July 21st, Serena is hosting a contest to see what you can do in 90 seconds.
Enter at www.SerenasMISSION.com  for the chance to meet her and win two VIP tickets to one of her upcoming tournaments. Other prizes include an autographed tennis racquet and $1,000 gift basket of Serena's personal favorites. Follow her on Twitter @serenajwilliams to get contest updates.
On July 23rd and July 24th, Serena Williams, a MISSION Skincare co-founder, will appear on HSN to launch her luxe new skincare line called MISSION Skincare Active-Beauty Line: Featuring Serena Williams. The products are engineered to offer proven solutions for the demanding active lifestyle of today's woman.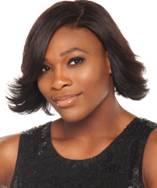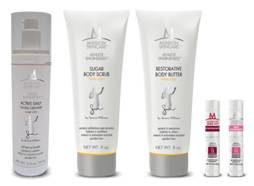 The signature hero product is the Oxygen-Active Daily Facial Cleanser, engineered with a unique, self-foaming oxygenating technology that cleans impurities, removes makeup, nourishes and renews skin in only 90 seconds. Antioxidant properties help fight free-radical damage and environmental aggressors. The result? Skin that appears younger and healthier looking – all for $39.99.
The line also includes the following all-star products:
I couldn't be more excited today sharing with you my interview with fabulous Vanessa Williams!
Vanessa Williams doesn't need too many introductions but here is why she is so great: Vanessa is a singer, songwriter and actress. She made history on September 17, 1983 when she became the first woman of African descent to be crowned Miss America. Williams then launched a career as an entertainer, earning Grammy, Emmy, and Tony Award nominations.
Vanessa Williams is also known for her role of Wilhelmina Slater on the hit TV series: Ugly Betty which has been renewed by ABC for a fourth season, and will air on Friday nights at 9:00PM Eastern/8:00PM Central starting Friday October 9, 2009.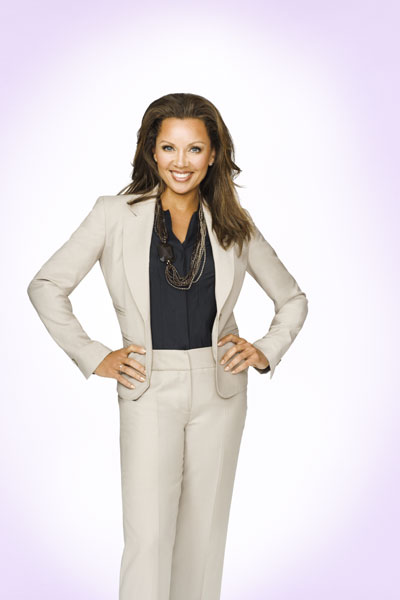 In this interview Vanessa Williams talks to Marta Walsh about the BOTOX® Cosmetic: Express Success" campaign. Gives advice to women considering BOTOX® Cosmetic for the first time. Lists her favorite skincare products for face and body. Gives us a sneak peek into her makeup bag. And shares some of her future projects.
Marta Walsh: What is the most memorable moment of your career?
Vanessa Williams: It would have to be my opening night on Broadway "Kiss of the Spider Woman" (1994). As a musical theater major, it was the ultimate success!
L'Oréal Paris is launching their newest collections for Fall 2009! Marta is VERY excited:)
Here is the fabulous list:
Extra-Volume Collagen Mascara:

Escape from your comfort zone and pump up the volume with Extra-Volume Collagen Mascara with up to 12 times more impact, this innovative formula thickens, lengthens, and separates perfectly for all-day wear that won't clump, fake or smudge!
Colour Riche Anti-Aging Serum Lipstick:

The service, appropriately pegged "Mouse Calls," allows consumers to have a consultation with Dr. Obagi without having to fly to Beverly Hills and pay $300 for an office visit – instead they can submit questions and concerns online and get answers directly from Dr. Obagi and team from the comfort of their own home for only $75.
And, for a limited time, Dr. Obagi's Mouse Calls are FREE!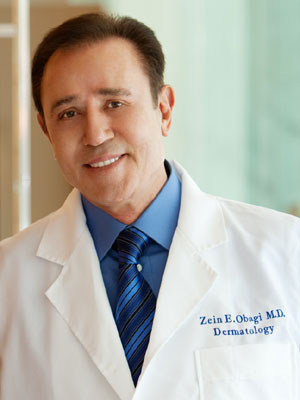 Dr. Zein Obagi
Talking Makeup just got the scoop that Musician Natasha Bedingfield swears by the Elizabeth Grant Vitamin C Eye Pads to keep her looking rested and refreshed while on the road, doing press, and just living a busy life. She even enjoyed them as a "perfect travel tool" on her honeymoon!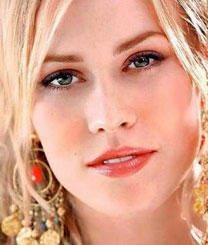 Other Elizabeth Grant celebs fans: Brooke Shields, Jennifer Lopez, Rosario Dawson.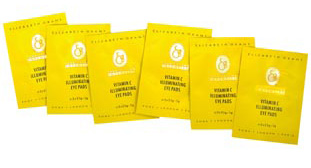 Between stress and lack of sleep, today's hard working women have to deal with the threat of wrinkles and dark circles. Those worries will now be a thing of the past with Elizabeth Grant's Vitamin C Eye Pads!
On Monday, June 8th (the first official U.N. designated World Oceans Day ever) La Mer and Oceana held a big celebration in Los Angeles. The celebration attreacted some of Oceana's top celebrity supporters and spokespeople and was reported to be  a wonderful evening for a great cause.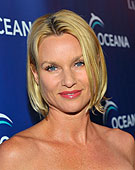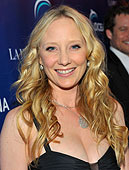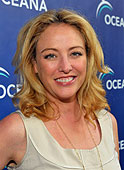 Nicolette Sheridan, Anne Heche, & Virginia Madsen
Oceana Chairman of the Board Keith Addis and Keri Selig hosted a celebration for the first official U.N. designated World Oceans Day with La Mer at their home in Los Angeles. La Mer President Maureen Case and Oceana CEO Andrew Sharpless toasted the collaboration and evening while thanking supporters and special guests including Morgan Freeman, Nicolette Sheridan, January Jones, Anne Heche, Virginia Madsen, Melora Hardin, Kelly Lynch, Rosanna Arquette and champion surfer Karina Petroni.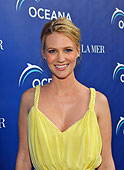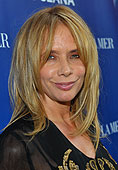 January Jones, Rosanna Arquette, & Melora Hardin
Just in time for father's day, Giorgio Armani introduces Skin Minerals for Men. A man's quest for perfect skin from morning to evening is more than a question of hygiene or attractiveness; it reflects his intimate relationship to his personal image. This new skincare regimen allows a man to take time out for himself while remaining in complete control of his capacity to succeed both socially and professionally. Created to give men exceptional skin quality, regardless of age or lifestyle, it is both easy to use and offers unparalled performance.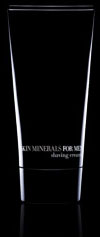 Giorgio Armani Skin Minerals for Men Shaving Cream
Skin Minerals for Men brings together L'Oreal Research Laboratories' expertise in men's skin and the discovery that certain volcanic minerals have the power to stimulate skin cells. Inspired by a natural phenomenon, Skin Minerals for Men infuses the very core of men's skin with the powerful strength of a volcano.