All Posts Tagged With: "Brooke Shields"
At the Third Annual Notables Family Party at Carnegie Hall there was not a dry eye in the auditorium when the Kermit The Frog sang the rainbow connection.
Watch this fantastic makeup tutorial on how to get Megan Fox inspired eyebrows with Johnny Lavoy from MODELINIA.COM: 

See more videos on modelinia.com
With fall approaching, Modelinia.com is here to give you tips on the hottest makeup trends. For the Fall 2009 season, it is all about bold eyebrows; playing up the shape and intensifying the natural brow color. Precision brows were seen on the runways of Derek Lam and Jason Wu and on celebrities like Megan Fox, Brooke Shields, and Jennifer Connelly.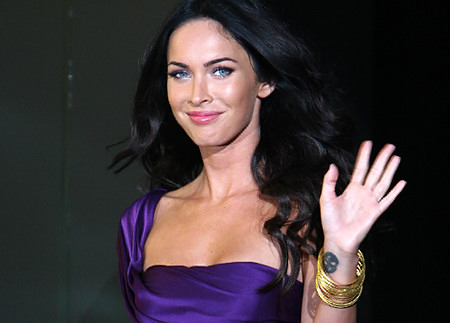 Johnny Lavoy, Maybelline's resident makeup experts and the host of Modelinia.com's series Get the Look, gives step by step instructions on how to get this bold, confident look that is sure to make a statement for Fall!
1. PREP: Prep your face with foundation and blush.
2. EYEBROW PENCIL: Take an eyebrow pencil and create little hair like strokes. Don't go too heavy!
3. BROW COMB: Blend in any heavy or harsh lines with a brow comb.
Talking Makeup just got the scoop that Musician Natasha Bedingfield swears by the Elizabeth Grant Vitamin C Eye Pads to keep her looking rested and refreshed while on the road, doing press, and just living a busy life. She even enjoyed them as a "perfect travel tool" on her honeymoon!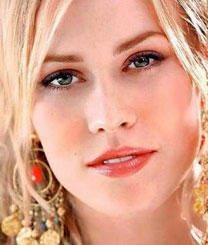 Other Elizabeth Grant celebs fans: Brooke Shields, Jennifer Lopez, Rosario Dawson.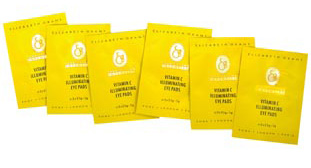 Between stress and lack of sleep, today's hard working women have to deal with the threat of wrinkles and dark circles. Those worries will now be a thing of the past with Elizabeth Grant's Vitamin C Eye Pads!
Wondering how to achieve the award show looks seen at the 60th Annual Primetime Emmy Awards? PureOlogy's PureArtist's, Angel del Solar, Wendy Belanger, Darren Pena, Mary Katherine Hecht and Sherilynn Smart have the latest hair trends and tips to create the Emmy award show looks at home.
The top three trends as seen on the red carpet:
1. Timeless waves as seen on Kyra Sedgwick, Terry Hatcher, and Brooke Shields.

Kyra Sedgwick.

Terry Hatcher.

Brooke Shields.
2. Classic Chignon as see on Hayden Panettiere, Christina Applegate and Lauren Conrad.

Hayden Panettiere.