Watch this fantastic makeup tutorial on how to get Megan Fox inspired eyebrows with Johnny Lavoy from MODELINIA.COM: 

See more videos on modelinia.com
With fall approaching, Modelinia.com is here to give you tips on the hottest makeup trends. For the Fall 2009 season, it is all about bold eyebrows; playing up the shape and intensifying the natural brow color. Precision brows were seen on the runways of Derek Lam and Jason Wu and on celebrities like Megan Fox, Brooke Shields, and Jennifer Connelly.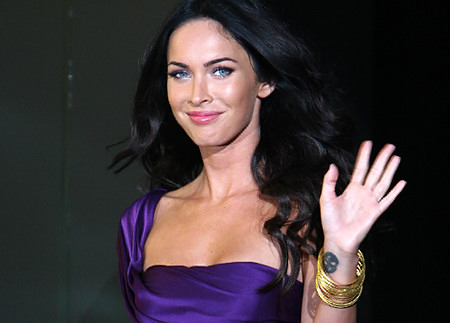 Johnny Lavoy, Maybelline's resident makeup experts and the host of Modelinia.com's series Get the Look, gives step by step instructions on how to get this bold, confident look that is sure to make a statement for Fall!
1. PREP: Prep your face with foundation and blush.
2. EYEBROW PENCIL: Take an eyebrow pencil and create little hair like strokes. Don't go too heavy!
3. BROW COMB: Blend in any heavy or harsh lines with a brow comb.
4. BROW GEL: Take the brow gel and make upward and outward strokes. This sets the look and tames down unruly hair.
5. MASCARA: Start at the base and work your way out. This opens up the eye and creates dramatic volume.
6. LIP GLOSS: Finish off the look with a great lip gloss!