All Posts Tagged With: "Oceana"
As promised, Talking Makeup has the World Oceans Day dive video with Oceana Spokeswoman January Jones sponsored by La Mer. Today, June 8th, 2010, marks the second official (UN) World Oceans Day.
La Mer and Oceana's World Oceans Day 2010 campaign. This year, La Mer is proud to announce the fifth anniversary of its partnership with Oceana, the world's leading international ocean advocacy organization.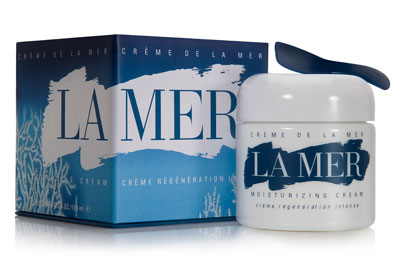 To celebrate, La Mer has created a limited-edition 100 ml World Oceans Day "blue" Crème de la Mer jar and will make a $200,000 donation to Oceana. This is the first time the look of La Mer's signature Crème de la Mer jar has been changed; "going blue" signifies the brand's continued commitment to the oceans.
On Monday, June 8th (the first official U.N. designated World Oceans Day ever) La Mer and Oceana held a big celebration in Los Angeles. The celebration attreacted some of Oceana's top celebrity supporters and spokespeople and was reported to be  a wonderful evening for a great cause.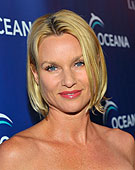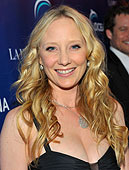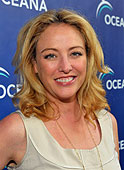 Nicolette Sheridan, Anne Heche, & Virginia Madsen
Oceana Chairman of the Board Keith Addis and Keri Selig hosted a celebration for the first official U.N. designated World Oceans Day with La Mer at their home in Los Angeles. La Mer President Maureen Case and Oceana CEO Andrew Sharpless toasted the collaboration and evening while thanking supporters and special guests including Morgan Freeman, Nicolette Sheridan, January Jones, Anne Heche, Virginia Madsen, Melora Hardin, Kelly Lynch, Rosanna Arquette and champion surfer Karina Petroni.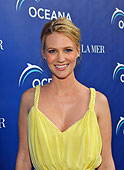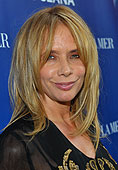 January Jones, Rosanna Arquette, & Melora Hardin