La Mer and Oceana's World Oceans Day 2010 campaign. This year, La Mer is proud to announce the fifth anniversary of its partnership with Oceana, the world's leading international ocean advocacy organization.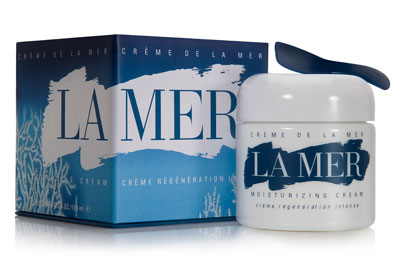 To celebrate, La Mer has created a limited-edition 100 ml World Oceans Day "blue" Crème de la Mer jar and will make a $200,000 donation to Oceana. This is the first time the look of La Mer's signature Crème de la Mer jar has been changed; "going blue" signifies the brand's continued commitment to the oceans.
Additionally, La Mer is also sponsoring a World Oceans Day dive with Oceana Spokeswoman January Jones. The video will go live on June 8th, 2010, (WOD 2010) we'll keep you posted as soon as it hits on lamer.com!
For more information about World Oceans Day and the partnership between La Mer and Oceana, please visit www.lamer.com/oceana.
La Mer's limited-edition 100 ml World Oceans Day Crème de la Mer is available at select Saks Fifth Avenue, Neiman Marcus, Bergdorf Goodman and lamer.com beginning in May 2010. Suggested Retail Price: $310