Just in time for father's day, Giorgio Armani introduces Skin Minerals for Men. A man's quest for perfect skin from morning to evening is more than a question of hygiene or attractiveness; it reflects his intimate relationship to his personal image. This new skincare regimen allows a man to take time out for himself while remaining in complete control of his capacity to succeed both socially and professionally. Created to give men exceptional skin quality, regardless of age or lifestyle, it is both easy to use and offers unparalled performance.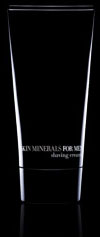 Giorgio Armani Skin Minerals for Men Shaving Cream
Skin Minerals for Men brings together L'Oreal Research Laboratories' expertise in men's skin and the discovery that certain volcanic minerals have the power to stimulate skin cells. Inspired by a natural phenomenon, Skin Minerals for Men infuses the very core of men's skin with the powerful strength of a volcano.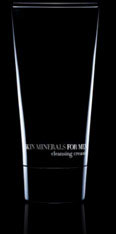 Giorgio Armani Skin Minerals for Men Cleansing Cream
As a result of this research, the Volcanic Complex was born. This specific and unique complex of volcanic minerals especially selected to respond to the needs of male skin and to stimulate every level of the skin, day after day. Working like a fuel for the skin cells, Skin Minerals for Men takes action at different levels of the skin matrix to structurally strengthen the skin to make it denser and firmer, refine the texture to make the skin smoother and softer, and unify the tone for more luminous and more rested looking skin.

Giorgio Armani Skin Minerals for Men Eye Master
Beginning this month, Skin Minerals for Men is available EXCLUSIVELY at www.giorgioarmanibeauty.com . The perfect gift for the man in your life, Skin Minerals for Men allows him to feel good about himself while providing him with the ultimate skincare regimen.

Giorgio Armani Skin Minerals for Men Fortifying Serum