Serena Williams Launches Beauty Line…Win a Chance to Meet Her!!!
She can do it in 90 seconds…can you? Over the weekend, not only did Serena Williams beat her older sister and two-time defending champion Venus Williams to take the Wimbledon women's tennis title, but she also announced the news of her beauty line, MISSION Skincare Active-Beauty Featuring Serena Williams.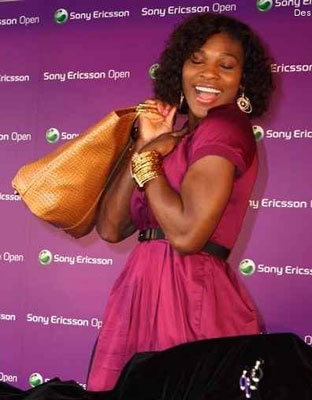 CONTEST – Meet Serena: Starting July 8th and ending July 21st, Serena is hosting a contest to see what you can do in 90 seconds.
Enter at www.SerenasMISSION.com  for the chance to meet her and win two VIP tickets to one of her upcoming tournaments. Other prizes include an autographed tennis racquet and $1,000 gift basket of Serena's personal favorites. Follow her on Twitter @serenajwilliams to get contest updates.
The 90 Second Beauty Challenge: The signature beauty solution Serena formulated works in just 90 seconds: Oxygen-Active Daily Facial Cleanser. A triple threat, this unique product is a cleanser, makeup remover and hydrating toner in one. Just apply, let the foam do its work, and wipe off. No water required. The result? Skin that appears younger and healthier looking – all for $39.99 at www.HSN.com beginning July 23rd.
Watch Serena Live! On July 23rd and July 24th, Serena will appear on HSN to launch her line. Be sure to tune in!