All Posts Tagged With: "själ skincare"
själ is the skincare choice of a new generation of consumers drawn to its groundbreaking blend of luxury, cosmeceuticals and spirituality, all in a simple, fast, and effective regimen. It has won numerous best of beauty awards in the US and around the world for its pioneering concept, modern design, exceptional quality and dramatic, beautiful results for all skin types for women.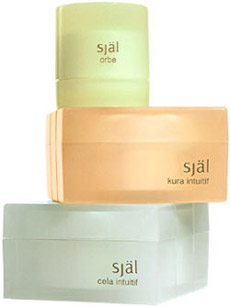 Please Join Kristin Petrovich, Co- Owner & Creator of själ skincare for a complimentary consultation & deluxe samples of the själ skincare collection, as well as a gift with purchase!
WHEN & WHERE:
White's Chemist and Perfumers
81 Main St.
East Hampton, NY
631-324-0082
Saturday, July 18th
11-4pm
And also…