All Posts Tagged With: "Facial"
Iconic skincare company Erno Laszlo announces the arrival of a new addition to its legacy, the Erno Laszlo Boutique in London.
Forty years after the closing of Dr. Erno Laszlo's original Institute on Fifth Avenue in New York, a new Erno Laszlo Boutique in London's Covent Garden has opened on June 10th, 2010, promising the same unrivalled treatment and service that gained the Doctor the trust of some of the most beautiful women in the world.
Heading to New York City and looking for some pampering time for your skin? Check out Ildi Pekar Skin Care. As the former head aesthetician for a celebrity facialist for 8 years, Pekar struck out on her own three years ago to bring the latest beauty technology from her native country of Hungary, renown for its venerable beauty history. Exclusive and holistic face and body treatments draw international clientele ranging from runways models perfecting their look for fashion week to beauty and music executives enhancing their stylish appearance.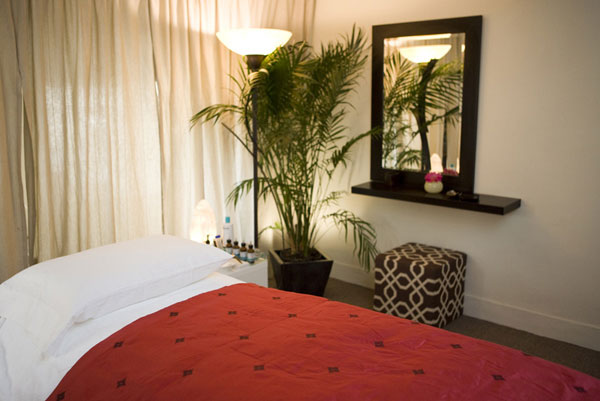 Pekar is specialized in anti-aging, acne facial treatments and cellulite and slimming body treatment. Her signature facial is the micro-current facial (Refine facial) which is tightens and strenghtens the muscle. It gets rid of puffiness, refines your jaw line and you see immediate result.
Few weeks ago I had the luxury to visit the Elizabeth Arden Red Door Spa at the Biltmore Fashion Park on 24th St & Camelback Rd in Phoenix Arizona. Needless to say, Biltmore is one of the fanciest locations in Phoenix and I'm always up for chic trips. Before I tell you my story I want to say: Wow! I had the best facial in a long time thanks to Lucy Olson (can one have such great connection with your facialist? I know I did. Lucy was the sweetest.)
As soon as I walked into the red door spa in Phoenix I felt immediately relaxed. I changed into a robe and comfortable slippers and even signed my form in that very relaxing outfit. The music while having my Antioxidant Defense Facial was so relaxing. Although Lucy was very friendly she insisted on stop talking as soon as my facial began. Isn't this what we want? She understood what it takes to get relaxed and escape the day to day life.
Arcona will be helping Vera Farmiga get red carpet ready for the Golden Globes – skincare wise, that is.
Golden Globes Nominee Vera Farmiga will be getting an in-room facial from Arcona's star esthetician Brandi Brown. Vera will be treated to Arcona's exclusive Facial Contouring Treatment – which includes an intensive acupressure massage that tones, lifts and tightens – leaving skin with a beautiful glow.

Other Arcona devotees to visit the studio this weekend:
· Emily Deschanel, Bones
· Joan Allen, Georgia O'Keefe
Hello lovelies! Amazing deals being offered at the OC61 Salon & Spa in New York City through December 31st.  OC61 Salon & Spa is located at 33 East 61st Street. 212-935-6261 for appointments.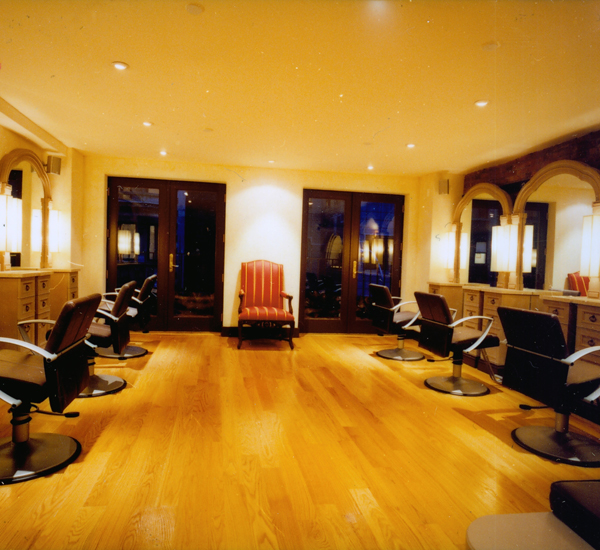 · Receive a complimentary blow out with a facial, manicure and pedicure ($240)
You can have your cake and eat it too. Indulge in a complimentary blowout after getting your face, hands and feet in shape for the holidays.
I go with Mario Badescu years ago in New York City. I remember 'it' was the it spot to get pampered and get great facials for my co-workers on the trading floor in midtown Manhattan. I even once got a special treat to get a facial done at the Mario Badescu spa in New York City and it was quite a pleasant experience. This is almost 9 years ago my friends!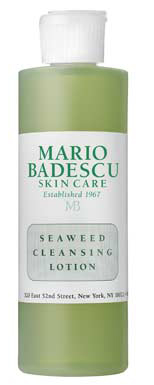 More recently, I've been using the Mario Badescu Seaweed Cleansing Lotion in the evening after I cleanse my face to get my face nicely toned, or sometimes in the mourning before my shower in those days when I think I didn't get a good face cleansing the night before. This cleansing lotion is gentle even if you keep reapplying with a cotton pad. Formulated with Aloe Vera, Algea Extract, and Witch Hazel which seem like just simple and classic ingredients for your skin. BTW, after a quick trip to the local Scottsdale ULTA here in Arizona I've discovered that they carry the Mario Badescu skin care line. Perfect!
La Mer Introduces The Hydrating Facial, October 2009: La Mer's next big launch, The Hydrating Facial, is hitting counters this week!
Dr. Max Huber's legacy of healing and renewing the skin is celebrated once again with La Mer's introduction of  The Hydrating Facial. The ultimate in moisturization, this two-zoned mask delivers superior hydration through a luxurious, sensorial, spa-like experience to reawaken the appearance of youth. In minutes, dry complexions are renewed, visibly transforming the skin. Skin is left hydrated, nourished, smoothed and conditioned with a resilient healthy glow, ready to receive the benefits of Crème de la Mer.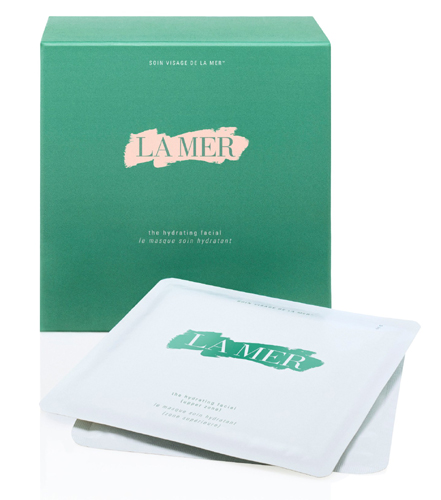 Skin concerns such as dryness, fine lines and dark spots are all addressed in the 100% cotton, two-zoned mask that is saturated with the fast-acting formula.
La Mer's Hydrating Facial contains a trio of transformative benefits that makes this new product so effective:
Neutrogena is a brand I've been using ever since I was a teenager back in Israel, believe it or not. And still today remains one of my favorite skincare lines. This is why I'm excited with their latest skincare collection: Neutrogena Ageless Restoratives. Just to show you that Neutrogena seems to want to address skincare issues from teen all the way to mature skin. Pretty fascinating!:)
Now you can Undo summer skin sins…in just two weeks! With the end of summer fast approaching, there has never been a better time to rejuvenate your skin, and restore some of the damage caused by the intense summer sun. While, wearing a broad spectrum SPF is the best way to protect your skin from wrinkles and brown spots, NEUTROGENA is offering you the opportunity for a "do-over," and is helping you combat the damaged caused by too much sun and not enough sleep. 
· Repair – The first step to repairing past sun damage is to repair skin with a treatment that will not only improve the look of your skin, but will work deep within skin to reverse the signs of past sun damage