All Posts Tagged With: "Mario Badescu"
These are Marta's latest and favorite Mario Badescu skincare products:
Mario Badescu Glycolic Foaming Cleanser, $15: Mario Badescu's lathering deep cleanser has the exfoliating power of glycolic acid to break down build-up from skin's surface, reduce minor discoloration and minimize clogged pores which can cause pimples.

Marta says: This cleanser foams really well and is gentle considering it's glycolic.
I go with Mario Badescu years ago in New York City. I remember 'it' was the it spot to get pampered and get great facials for my co-workers on the trading floor in midtown Manhattan. I even once got a special treat to get a facial done at the Mario Badescu spa in New York City and it was quite a pleasant experience. This is almost 9 years ago my friends!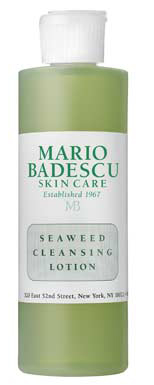 More recently, I've been using the Mario Badescu Seaweed Cleansing Lotion in the evening after I cleanse my face to get my face nicely toned, or sometimes in the mourning before my shower in those days when I think I didn't get a good face cleansing the night before. This cleansing lotion is gentle even if you keep reapplying with a cotton pad. Formulated with Aloe Vera, Algea Extract, and Witch Hazel which seem like just simple and classic ingredients for your skin. BTW, after a quick trip to the local Scottsdale ULTA here in Arizona I've discovered that they carry the Mario Badescu skin care line. Perfect!
Talking Makeup is proud to be a member of Daily Makeover's Beauty Bloggerati team!
Here is a sneak peek to our other Bloggerati memebers makeup & beauty reviews:
Expert Summer Hair Advice by Tammy at A Mom In Red High Heels
Leonor Greyl Huile de Magnolia Face and Body Oil by Julia at All About The Pretty
Dania Ramirez Will Be The NEW Face of Cover Girl by Amber at Beauty Blogging Junkie
Skinny Makeup: Darac Feature Focus by Elissa Carson at Beyond Beauty Basics
Hair Share — Tips for Short Bobs by Sarah James at Hair Thursday
Mario Badescu is celebrating a year of amazing blog reviews and reader comments by offering you15% off of product purchases* on www.mariobadescu.com  between December 1st and December 15th when you enter promocode BEAUTYBLOG at checkout.
In addition to the discount, anyone who purchases 2 or more products will receive a complimentary deluxe sample set which includes 3 assorted 2oz samples of best selling MB products and mirror tucked away into an MB signature cosmetic bag.
*Sorry gift certificates do not apply.
Happy Shopping!
Couple of months ago, I had an amazing opportunity to interview the beautiful Patrica Kara for Beauty Interviews.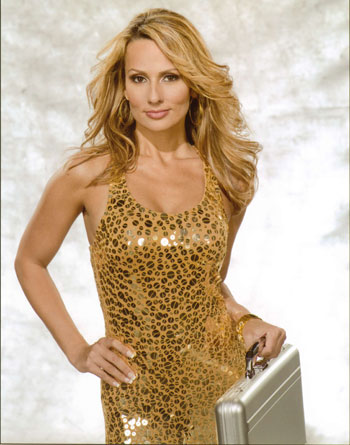 Patricia Kara is an actress, model, and a TV personality best known as Deal or No Deal's #9. Patricia along with Tameka Jacobs, were the only ones chosen to be on the new Daytime Deal or No Deal with Howie Mandel, which premiered in September 2008. In addition, Patricia has appeared in over 20 television programs, such as, E! Entertainment's Wild On, Extra, and the Golden Globes.
Read my interview with Patricia Kara where we chat about her love for hosting TV shows, how Deal or No deal revolutionized her career, beauty secrets, her upcoming calendar, and plans for the future.
Why have you decided on a career in hosting and reporting?
I started out with modeling about twenty years ago back in Chicago. That led me to Florida and New York. When I was in New York my modeling agency started to send me out to auditions for hosting and acting. I started booking jobs here and there. One job led to the next job. Then I moved to LA and kept working. And I love it! Anytime I can talk and get paid for it to, is just great. I find my job real easy, it is what I love to do. With hosting I get to try new and different things, depending on what I'm hosting about, and being part of them in a way most people don't get to do. For example, if I do a show about wake boarding, I'll try wake boarding. I've done a fishing show. I've also hosted a lot of sporting events, such as Kentucky Derby.
Mario Badescu Enzyme Cleansing Gel is a non-foaming face cleanser that removes makeup, dirt, and oil. 

Mario Badescu Enzyme Cleansing Gel main ingredients: papaya extract which is an exfoliating alpha-hydroxy acid.   Cost: $12.  You might also want to check out Mario Badescu Facial Spray with Aloe, Herbs & Rosewater which is refreshing and hydrating mist  that can be used anytime, $7.