All Posts Tagged With: "Nivea Soft Milk Body"
Couple of months ago, I had an amazing opportunity to interview the beautiful Patrica Kara for Beauty Interviews.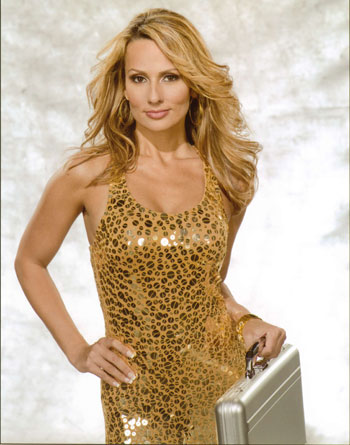 Patricia Kara is an actress, model, and a TV personality best known as Deal or No Deal's #9. Patricia along with Tameka Jacobs, were the only ones chosen to be on the new Daytime Deal or No Deal with Howie Mandel, which premiered in September 2008. In addition, Patricia has appeared in over 20 television programs, such as, E! Entertainment's Wild On, Extra, and the Golden Globes.
Read my interview with Patricia Kara where we chat about her love for hosting TV shows, how Deal or No deal revolutionized her career, beauty secrets, her upcoming calendar, and plans for the future.
Why have you decided on a career in hosting and reporting?
I started out with modeling about twenty years ago back in Chicago. That led me to Florida and New York. When I was in New York my modeling agency started to send me out to auditions for hosting and acting. I started booking jobs here and there. One job led to the next job. Then I moved to LA and kept working. And I love it! Anytime I can talk and get paid for it to, is just great. I find my job real easy, it is what I love to do. With hosting I get to try new and different things, depending on what I'm hosting about, and being part of them in a way most people don't get to do. For example, if I do a show about wake boarding, I'll try wake boarding. I've done a fishing show. I've also hosted a lot of sporting events, such as Kentucky Derby.