All Posts Tagged With: "fine lines"
La Mer Introduces The Hydrating Facial, October 2009: La Mer's next big launch, The Hydrating Facial, is hitting counters this week!
Dr. Max Huber's legacy of healing and renewing the skin is celebrated once again with La Mer's introduction of  The Hydrating Facial. The ultimate in moisturization, this two-zoned mask delivers superior hydration through a luxurious, sensorial, spa-like experience to reawaken the appearance of youth. In minutes, dry complexions are renewed, visibly transforming the skin. Skin is left hydrated, nourished, smoothed and conditioned with a resilient healthy glow, ready to receive the benefits of Crème de la Mer.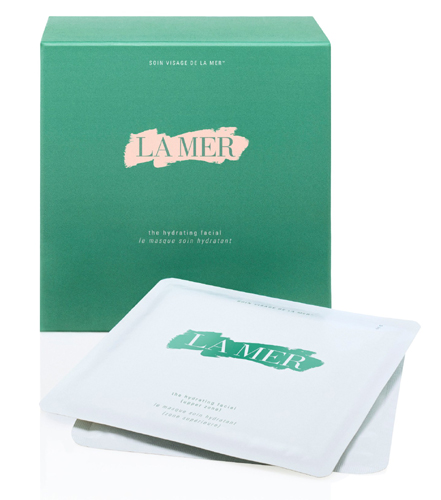 Skin concerns such as dryness, fine lines and dark spots are all addressed in the 100% cotton, two-zoned mask that is saturated with the fast-acting formula.
La Mer's Hydrating Facial contains a trio of transformative benefits that makes this new product so effective: