All Posts Tagged With: "Emily Deschanel"
Arcona will be helping Vera Farmiga get red carpet ready for the Golden Globes – skincare wise, that is.
Golden Globes Nominee Vera Farmiga will be getting an in-room facial from Arcona's star esthetician Brandi Brown. Vera will be treated to Arcona's exclusive Facial Contouring Treatment – which includes an intensive acupressure massage that tones, lifts and tightens – leaving skin with a beautiful glow.

Other Arcona devotees to visit the studio this weekend:
· Emily Deschanel, Bones
· Joan Allen, Georgia O'Keefe
Emily Deschanel was seen at last night's ARCONA launch party for Eco-Beautiful, a guide to natural beauty & wellness authored by celebrity makeup artist Lina Hanson. The event took place at Vie Eco Boutique in West Hollywood and featured ARCONA mini facials, as well as eco-friendly makeovers.
Emily Deschanel is an actress, best known for playing Dr. Temperance "Bones" Brennan in the crime drama Bones.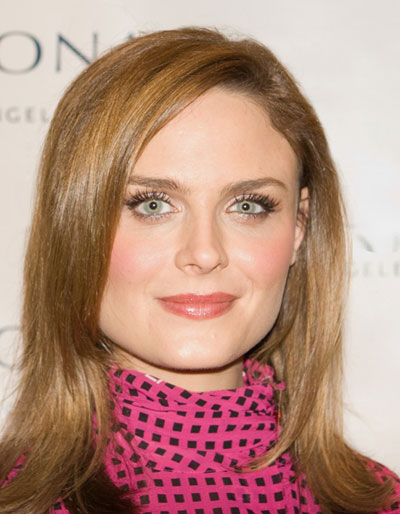 Here is how to get Emily Deschanel's makeup look as seen at last night's ARCONA launch party for Eco-Beautiful:
Emily Deschanel's makeup look was created by Celebrity Makeup Artist Spencer Barnes:
Spencer played up Emily's beautiful sea green eyes with a subtly smoky, yet luminous look. He kept the rest of her face neutral and fresh, with a hint of a raspberry cheek and sheer raspberry shimmer on her lips. The overall look was inspired by Emily's vibrant vintage dress and her beautiful glowing skin.
SKIN: Spencer prepped Emily's skin by first cleansing it with ARCONA's triad pads. He then spritzed ARCONA's Mineral Magic and applied ARCONA's Magic White Ice to hydrate her skin thoroughly.