Iconic skincare company Erno Laszlo announces the arrival of a new addition to its legacy, the Erno Laszlo Boutique in London.
Forty years after the closing of Dr. Erno Laszlo's original Institute on Fifth Avenue in New York, a new Erno Laszlo Boutique in London's Covent Garden has opened on June 10th, 2010, promising the same unrivalled treatment and service that gained the Doctor the trust of some of the most beautiful women in the world.
If you want to experience the same attentive care and photo finish results as the great Greta Garbo or attain the beauty secrets of the untouchable Marilyn Monroe, then this London beauty oasis is the place to be. In sync with the heritage of the brand and improved with all the contemporary additions to the line, the Erno Laszlo London Boutique has everything a modern, sophisticated beauty could ever desire.
The full line of glamorous, skin altering products are impeccably displayed for you to view and a hand-picked, Institute-trained staff of specialists are present to ensure an unparallel experience for every shopper. As an Erno Laszlo customer, you can rest easy in the skilled hands of our Laszlo experts whose guidance is guaranteed to unveil the skin that was once only attainable in your dreams. Rediscover the kind of attentive service that the company was founded upon and realize how special and unique your daily skincare ritual can actually be.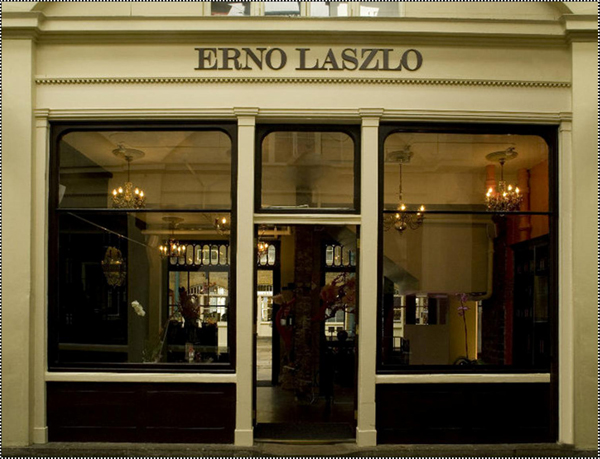 To complete this ultimate beauty experience, a full line of Erno Laszlo spa therapies are available to pamper and protect the livelihood of your newly uncovered skin. Set in a modern and relaxing space that can transport even the most stressed shopper into a state of bliss, Erno Laszlo has assembled an amazing list of skin treatments. From a Deep Hydration Facial that leaves the skin soothed and refreshed to the all encompassing Rejuevenation Head to Toe Treatment that will have you floating out of the boutique, Erno Laszlo has thought of everything.
Make your appointment now to join an elite clientele and discover the reason behind the saying, "Nothing works like Laszlo works" and "Nothing looks like Laszlo skin."