All Posts Tagged With: "Breast Cancer Awareness"
The Limited Edition Jane Iredale Lip Fixation CHERISH is not only a nice shade of a pink lip gloss but 100% of proceeds form sales will be donated to the Living Beyond Cancer which empowers all women affected by breast cancer to live as long as possible with the best quality of life. Just beautiful. BTW I'm a huge fan of Jane Iredale mineral makeup I wear their foundations and it's AMAZE.
During New York Fashion Week in September 2009 I had one in a lifetime opportunity to be invited to the Estée Lauder Companies offices in New York City. For a beauty lover such as myself it was a dream come true. I even met Evelyn Lauder and was completely mesmerized by her charm, beauty and elegance. Did you know that Evelyn established The Breast Cancer Research Foundation and formalized the pink ribbon as a symbol for breast cancer awareness. Her passion for the cause seemed contagious when hearing Evelyn talk about it that day. Fascinating. Here are some of the photos I took to give you a sneak peek to an office of a legendary cosmetics brand.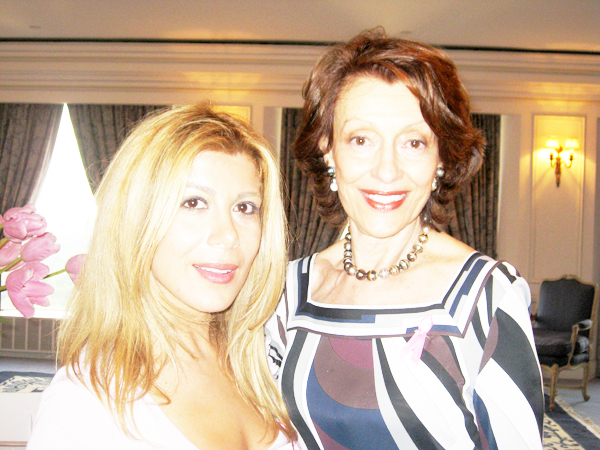 L to R: Marta Walsh Founder & Editor of TalkingMakeup.com and Evelyn Lauder

Marta Walsh at the Estée Lauder Companies offices in New York City
The Estée Lauder Companies' Breast Cancer Awareness Campaign announces creation of the "World Pink Mosaic". Simply follow THIS LINK  sign in, upload your photo, and join all others who survived breast cancer, touched by it, or support the Breast Cancer Awareness Campaign!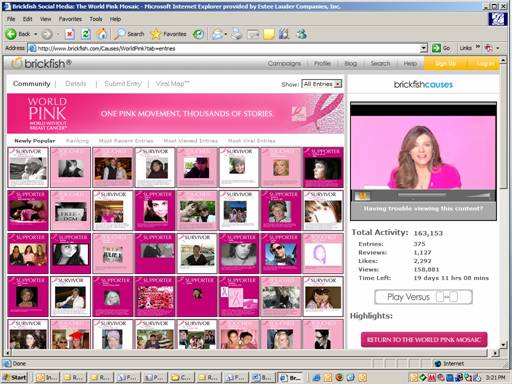 Building on the success of its first comprehensive digital marketing effort in 2008, people from around the world can submit their photo into this virtual mosaic as a simple means of donning a virtual pink ribbon and lending their participation and support to this global cause. Participants can distinguish themselves within the mosaic as either "supporter," "survivor" or one "touched" by this disease, through photo frames in different shades of pink or white. As submissions are uploaded, they become part of a virtual tapestry that will take the shape of a giant Pink Ribbon. Individuals can, in turn, share their participation with friends and family by posting it to their social networking profiles, sending a link to Twitter or emailing it.
Elizabeth Hurley was seen at the Bloomingdale's PINK Lighting Ceremony for Breast Cancer Awareness (BCA) pretty in a pink dress and a pink lip gloss to go with.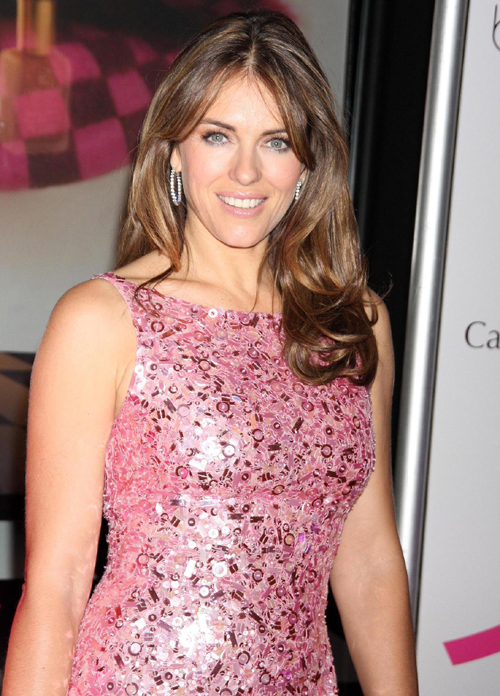 Get the look: If you love Elizabeth Hurley's pink lips you can get the look with Estée Lauder Elizabeth Hurley Lip design Collection, $22. Available at www.esteelauder.com
Elizabeth Hurley collaborated with Estée Lauder and designed this special makeup kit with portion of proceeds to go towards the Estée Lauder Companies' Breast Cancer Research Foundation.
Elizabeth Hurley hand-picked the shades for this exclusive set:
Pure Color Lipstick in Elizabeth Pink
High Gloss in Pink Lady
Artist's Lip Pencil in Pink Writer
Pink Case with Mirror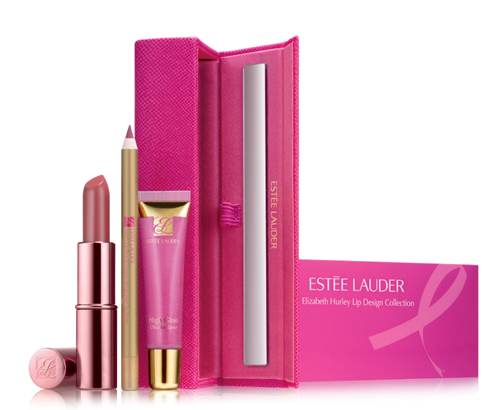 The Estée Lauder Companies' 2009 Breast Cancer Awareness Campaign And Fundraising
It's Breast Cancer Awareness month aka BCA and the Estée Lauder Companies has many of your favorite beauty products designed especially to raise funds for the Estée Lauder Companies' Breast Cancer Research Fund. Last month during my visit to New York City during Fashion Week Spring 2010 I was given an incredible opportunity to participate in an Estée Lauder special Breast Cancer Awareness event. Listening to Evelyn Lauder's speech and the rest of the Estée Lauder team I can't tell you enough how passionate they are about the Breast Cancer cause!!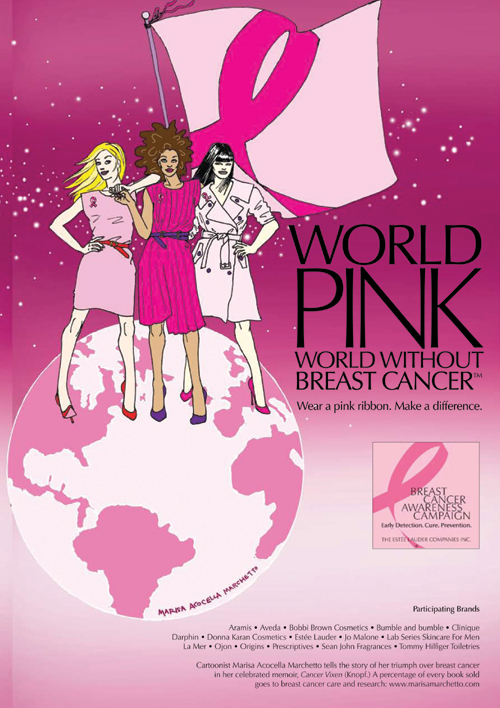 Here are highlights of some of the people involved in the Estée Lauder Breast Cancer Awareness Campaign and And Fundraising, and the beauty products you can purchase where portions of their proceeds go towards the Breast Cancer Research Foundation.
Actress Elizabeth Hurley and Evelyn Lauder: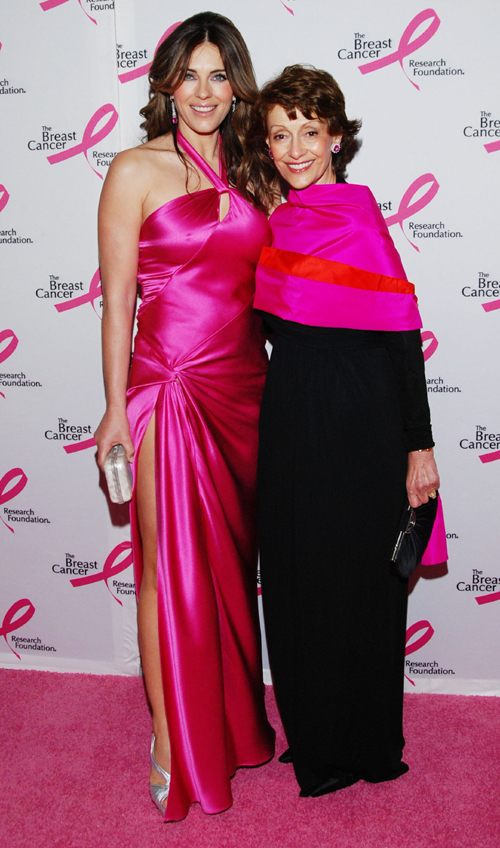 From Left: Steven Plofker, Elizabeth Hurley, Elton John, Evelyn Lauder, and Bobbi Brown